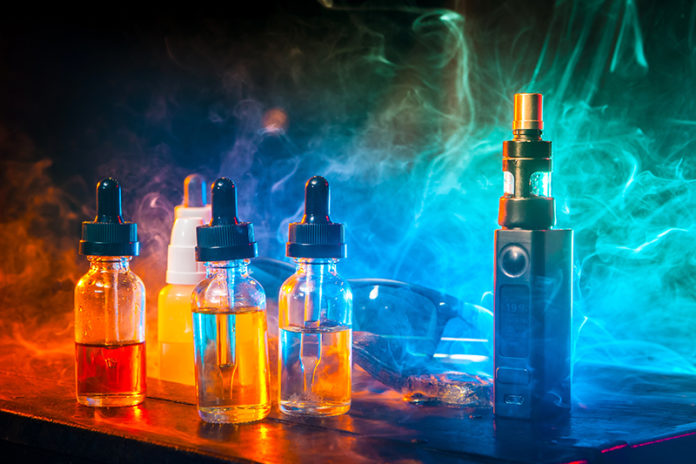 When the U.S. Food and Drug Administration (FDA) opted to include vapor products in with the rest of tobacco products it would be regulating forevermore, many predicted the category would be decimated as a result. Yet vapor sales are continuing to build, according to research conducted by Management Science Associates (MSA) , a consulting services company headquartered in Pittsburgh, Pennsylvania.
"Vapor is getting a lot more attention, [and] partly that may be because some states have increased excise taxes on combustible tobacco, and consumers tend to look at alternatives when that happens," says MSA's Don Burke, who notes that smoking bans are also fueling the trend. "When smoking is prohibited, people move toward a smoke-free type of tobacco, such as snus or vapor."
However, just as key may be the fact that innovation, which has always driven the vapor category, has continued unabated in the deeming regulations' wake. Under the regulation, new vapor products introduced after Feb. 15, 2007, would have to show that they meet the applicable public health standard set by the law and receive marketing authorization from the FDA.
Given the cost and complexity of navigating the FDA's labyrinthine new tobacco product application process, many anticipated a dearth of R&D in its wake.
Yet that hasn't been the case, possibly due to the FDA's announcement of an extension for the new product application deadline. "Five years is enough time for manufacturers to pay off any new product development costs and also opens up the possibility for more change," says Burke. "It's a broad enough window for people to think, 'Who knows what will happen by then?'"
Whatever the cause, 2017's flurry of innovation is driving interest in the category. "Both new technology and new products have been introduced, including improvements on Vuse and MarkTen and a hybrid Vapeleaf product from Logic, as well as Juul's new product, which really hit big," says Burke. "It doesn't look like a cigarette or an e-cigarette, so it is easier for younger people to keep in their pocket. And there is even a term, 'Juuling,' for using it. Plus, I'm told that you can use it for marijuana, which is driving sales in [states where that is legal]."