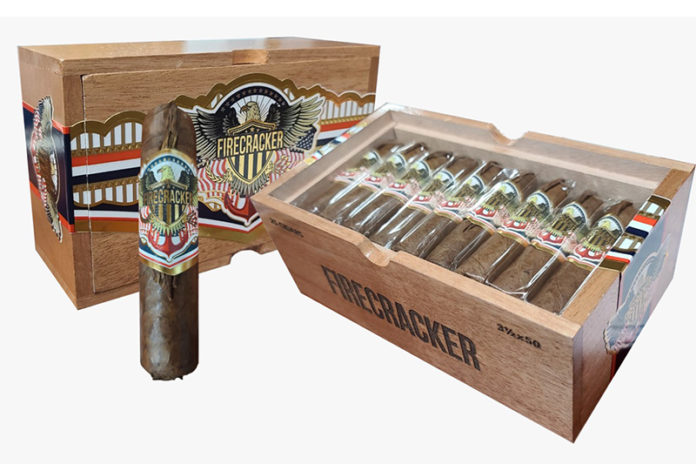 United Cigars will be releasing a new version of its United Firecracker cigar at this year's Tobacco Plus Expo (TPE). United Firecracker first made its debut in 2006 as a shop exclusive and since then has become a mainstay of the United Cigars' portfolio. Over the years, United Firecracker has kept its original form, featuring a fuse-like wick at the cap and has become an anticipated release around the July 4 holiday in the U.S.
This year, United Cigars has updated the packaging design for the United Firecracker to be more retail friendly and to be in alignment with the United Cigars mantra of "United We Smoke." The natural wood lacquer-finished box is draped with the newly designed United Firecracker label that secures the removable top. Once removed, the lid rests on the backside of the box for retail display. United Cigars worked closely with Alsack Labels on the new packaging, a printing company based in Santiago De Los Caballeros in the Dominican Republic.
"These updates not only elevate the presence on the shelf but the upgraded blend with aged Dominican and Nicaraguan ligero will be a crowd favorite," says Oliver Nivaud, director of operation for United Cigars.