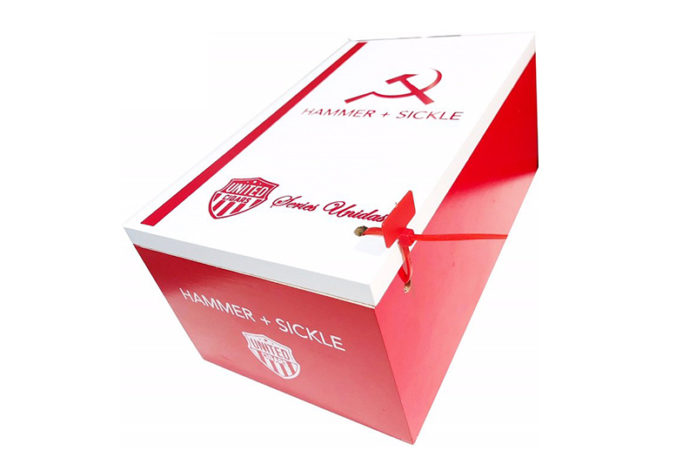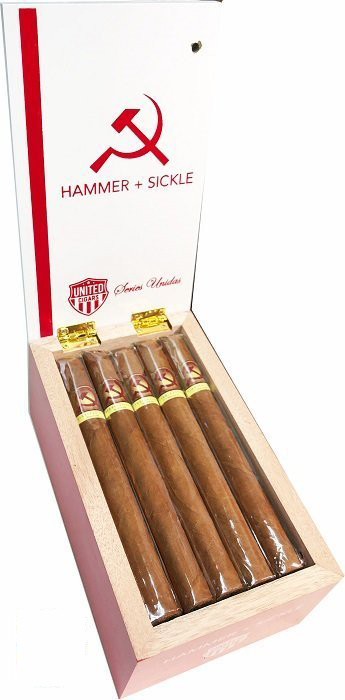 United Cigars has announced the launch of Series Unidas, a new collaboration series that is set to begin shipping in May. Series Unidas has been a work in progress for many years, in part inspired by the success of United Cigars' Firecracker Limited Releases. This latest collaboration brings United Cigars and Hammer + Sickle together.
The First United Series Unidas was in the works as far back as 2018, but came to an abrupt halt when Eric P. Hanson, president of Hammer + Sickle, passed away.
"The cigars were made and packaging idea's discussed, but after Eric's passing everything was put on hold," commented Erik Wentworth, Executive Vice President of Hammer & Sickle Cigars. "These cigars have been resting for over one year now and have aged beautifully."
The collaboration project was restarted in January 2019 when Erik Wentworth and Oliver Nivaud, director of sales and marketing for United Cigars, continued what had been started.