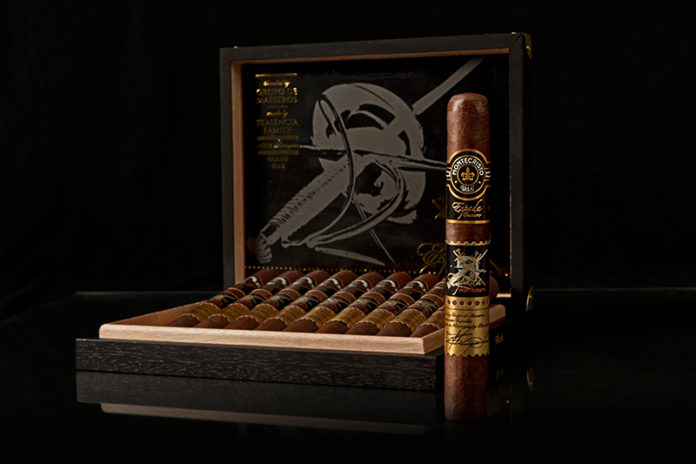 Altadis U.S.A. has been giving a lot of attention to its Montecristo brand and that continues well into the summer with its latest release–Montecristo Espada Oscuro.
Altadis first introduced Montecristo Espada to the market in 2014. What made this particular Montecristo line unique was its use of Nicaraguan tobacco, a first for the iconic cigar brand. Altadis teamed up with the Plasencia family to bring this cigar to life and when it came time to create this new iteration of the Montecristo Espada line, they once again relied on the Plasencias to help them bring their vision to life.
Montecristo Espada Oscuro was created by Rafael Nodal, head of product capability at Tabcalera USA, the parent company of Altadis U.S.A. With the help of Grupo de Maestro's Pedro Ventura and Nestor Andrés Plasencia, Nodal created this new cigar that uses the same tobaccos as the original release but also incorporates a habano rosado oscuro wrapper. This is the darkest Montecristo Espada ever released. It will come in three vitolas: Montecristo Espada Oscuro Ricasso (5 x 54), Montecristo Espada Oscuro Guarde (6 x 50), Montecristo Espada Oscuro Quillon (7 x 56).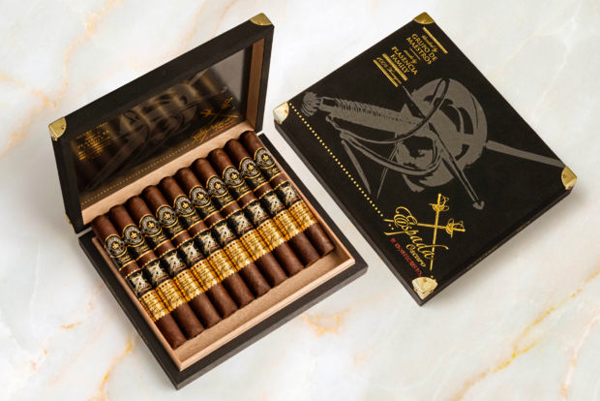 "I am honored to have worked together with the Grupo de Maestros and the Plasencia family on this project," said Nodal. "I not only feel that we created a blend that is worthy of the Montecristo Espada name, but also added a new dimension to the smoking experience, with the addition of this special Habano Rosado Oscuro Wrapper."
"We are extremely excited about the Montecristo Espada Oscuro. The success of the original Espada, we felt, gave us mandate to push the envelope, [and] to give our customers another great blend that can proudly sport the Montecristo Espada band," commented Eddy Guerra, senior brand manager at Altadis U.S.A.
Montecristo Espada Oscuro will come packaged in 10-count boxes and will have an MSRP of $132.70-$146 per box. It is expected to ship in May 2019.
For all the latest news from Montecristo Cigars, visit montecristo.com.