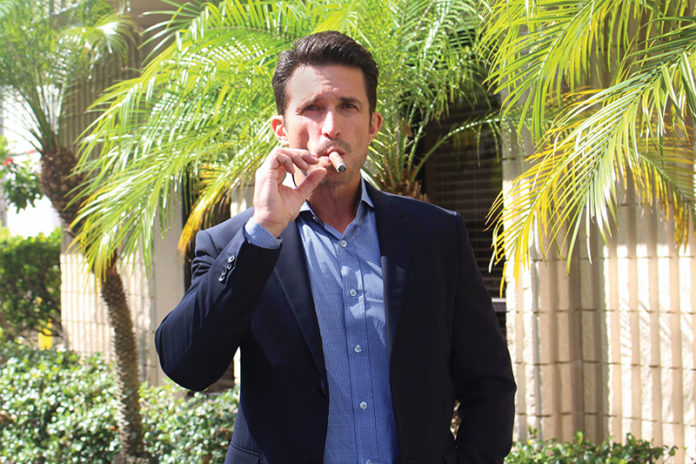 Jaime Flórez-Estrada, the vice president of marketing for Royal Agio USA, is a marketing professional with big goals for 2018. In June 2017, European cigar manufacturer Royal Agio announced that it would be establishing a headquarters here in the U.S. Having spent years working with well-known brands—both inside and outside of the tobacco industry—Flórez-Estrada can tell you how to uncover your brand's hidden value and develop a well-rounded marketing strategy that will get results and build your company's base in both new and old markets.
Tobacco Business: How do you create and generate brand interest and awareness?
Jaime Flórez-Estrada: This is a good question because generating brand awareness and generating brand interest are two different objectives. Generating awareness is essentially getting people to know that your product exists by putting your brand message in front of them. And there are many ways that a tobacco company or retailer can generate awareness for a brand, from mass-awareness tools, such as print and online advertising, to more tactical initiatives, such as in-store point-of-sale and social media campaigns.
But getting your brand in front of prospective customers is just the beginning. To generate brand interest and appeal in a way that results in a product purchase is really the ultimate objective of any brand campaign. In order to get this right, we at Royal Agio spend a lot of time thinking about our unique brand identities and related brand campaign messaging—visuals and copy—that inspire cigar smokers to choose our brand the next time they enter a retailer's humidor.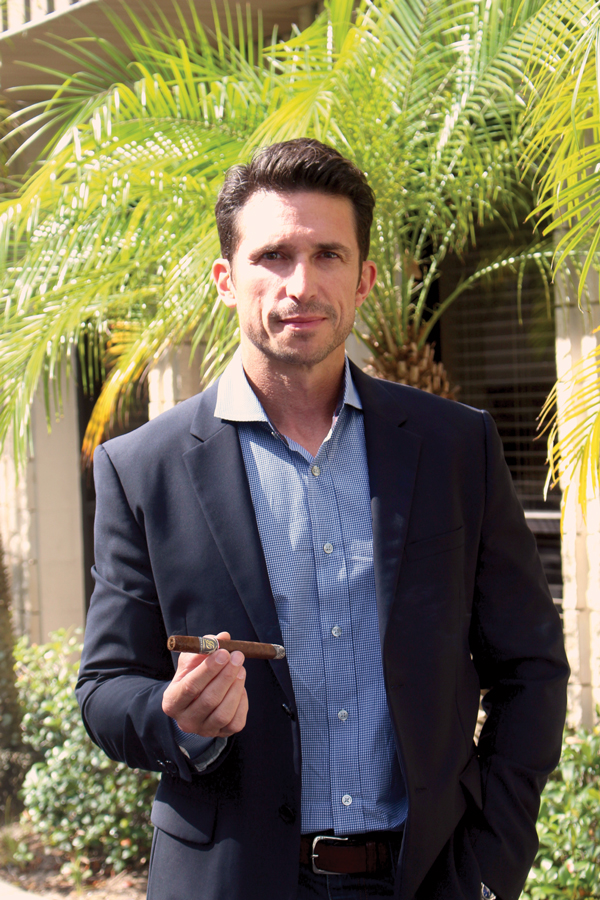 How do you use old-school marketing platforms like print with new ones like social media to advertise and push new products to retailers and consumers?
When it comes to new product introductions, each marketing platform has its role. Media support plans for us, which focus on generating brand awareness and building relationships, incorporate a balanced approach that includes both traditional print media and digital media.
Broad-reaching print media is a great way to generate mass awareness for new products out of the gate and to keep the brands top of mind over time via key industry publications with strong national and/or regional coverage. Digital media, although it usually reaches a smaller audience, is an effective way to engage retailers and consumers on a more frequent, ongoing basis through a company website and key social media channels. We plan to leverage both effective platforms in a way that helps bring our brands to life and strengthens our relationships with the trade and consumers.
You have led campaigns for several well-known brands, some in the tobacco industry and some that are not. When promoting a brand or product, what's key in creating a compelling, effective campaign?
There is a misconception out there that brand campaigns are all about developing ads and communications that are catchy and entertaining. While it is important to have elements about a brand campaign that break through the clutter and have that "sticky" factor, it is critical that the communication strategy be based on a well-defined brand identity and positioning. It should be relevant and compelling to your audience, as well as ownable to your brand, so take the time to do your homework.
A basic rule of thumb is that if you can easily and believably replace your brand name with a competitor's [in] your ad, then you're not really giving anyone a great reason to consider your brand over another. Clearly define what makes your brand unique in a way that adds real value, and then use this as the basis for the development of an effective and consistent brand campaign. This is a good foundation to effectively establish and build your brand and unique positioning in the marketplace over time.
How do you measure the success or effectiveness of a campaign?
There are usually multiple objectives tied to a campaign, including increasing sales revenue and/or building brand equity. The easiest of the two to measure is sales performance, although it can be tricky to gauge the effectiveness of a specific campaign unless you have an associated direct call-to-action that can be measured, whether it be to click on a link, visit a specific URL, text a specific code or something along those lines.
We generally measure the relative interaction levels that consumers have with our campaigns and then try to correlate those results with retail sales figures during a given promotional period. We work closely with our strategic trade partners to understand potential correlations and share learnings that can be leveraged to increase future sales. These results won't tell the whole story, but it at least provides directional insight that helps inform future campaign plans.
The more difficult variable to measure is brand equity or affinity—the way consumers are feeling about your brand that influences purchase. This is the softer side and requires mostly active listening in the marketplace to see/hear how cigar smokers are feeling about our brands, which can directly influence sales performance down the road.
– Interview and photos by Ben Stimpson
This story first appeared in the November/December 2017 issue of Tobacco Business magazine. Members of the tobacco industry are eligible for a complimentary subscription to our magazine. Click here for details.