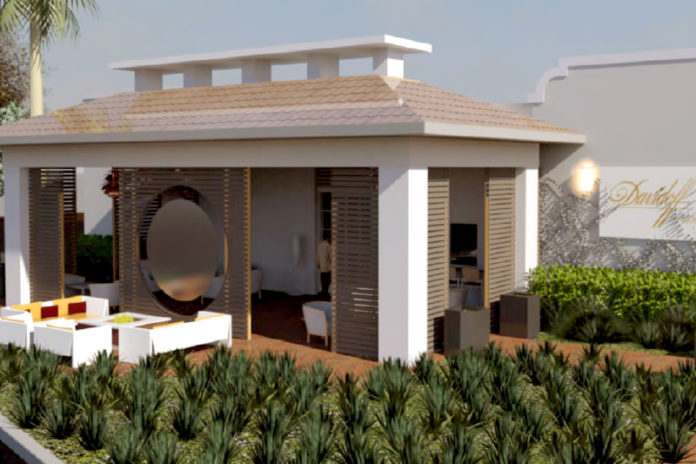 Davidoff has launched a new Davidoff Lounge at Smoke Inn in West Palm Beach, FL. Davidoff's newest lounge is its first outdoor lounge, designed to be both sophisticated and comfortable. The 1,400 square foot lounge features an Asian-inspired modern design, industrial touches and is influenced by the tobacco barns and traditions of the Dominican Republic.
"We are very excited to announce the openi9ng of the new Davidoff Lounge at Smoke Inn Cigars in West Palm Beach, Florida," said Jim Young, President of Davidoff of Geneva USA. "We are particularly excited to do this in partnership with Abe Dababneh, who has been an outstanding Davidoff partner. Abe embodies our standard of excellence, building upon the legacy of Zino Davidoff."
Smoke Inn will feature live music in the outdoor lounge on a weekly basis. It also will feature a premium full-liquor bar featuring many libations that will pair well with one of Smoke Inn's many cigar offerings. In addition to many popular cigar lines, Smoke Inn also carries rare, hard-to-find cigars, and special micro-blends exclusive to Smoke Inn.
The Davidoff Lounge at Smoke Inn is located in The Village Commons (771 Village Blvd., Unit 201, West Palm Beach, FL). It is open Monday-Thursday, 10 a.m.-12 a.m., Friday and Saturday, 10 a.m.-2 a.m. and Sunday 12 p.m.-10 p.m. For more information, visit smokeinn.com.