Aiming to continue its growth and expand its reach, Toscano is hoping to grow its presence in the U.S. with the help of Miami Cigar & Co. "Our mission is to constantly grow in the U.S. market, like other Italian companies selling and promoting the 'Made in Italy' excellence," Passi explains. "We think that Miami Cigar & Co. is the right partner at the right time to help us achieve this."
With the help of Miami Cigar & Co., Toscano has not only the ability to offer retailers a unique product but also the support needed to help sell and promote them. Toscano has its own brand ambassador who will be traveling the U.S. and educating both retailers and consumers on the history, production and skills it takes to craft a Toscano cigar. In July, Toscano plans to showcase to the U.S. retailers the skills and handcrafted attention that goes into their products by bringing one of its cigar rollers to the International Premium Cigar & Pipe Retailers Association (IPCPR) trade show in Las Vegas. For those retailers looking to bring Toscano into their stores, the company recommends starting with the Toscanello Aroma Caffè or Grappa, two products that feature a sweet taste and a unique aroma reminiscent of Italy.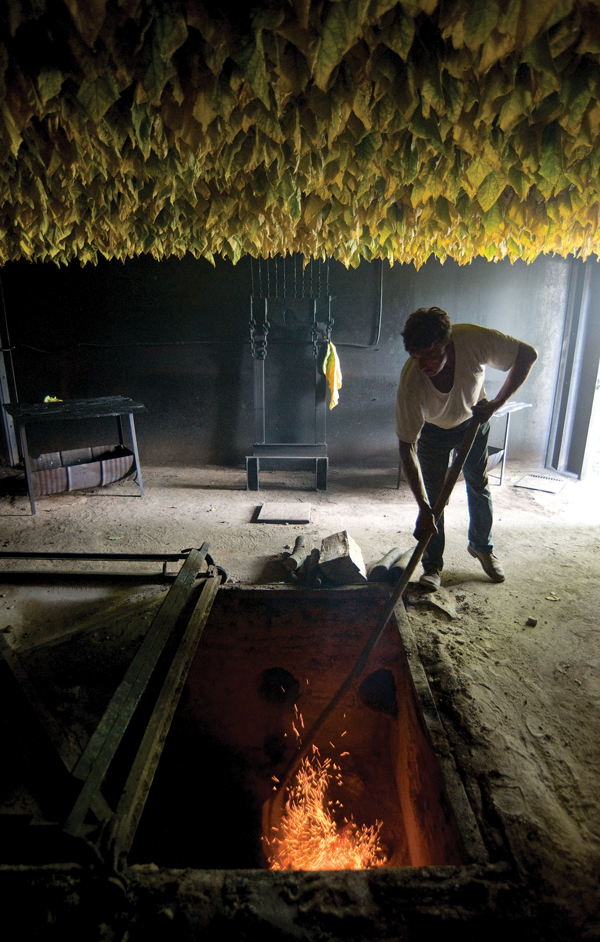 CELEBRATING AND WORKING AHEAD
Though the company has accomplished much in the span of 200 years, there's still plenty of room for continued growth worldwide. Toscano's goal going forward is plain and simple yet still ambitious: to continue to sell its historical product and conquer new markets. For other companies hoping to have a long lifespan, Toscano stresses the importance of respecting the craft.
"We always suggest that other companies keep in mind the tradition and that they respect all of the parts involved in manufacturing the product, like the farmers. Without the farmers, we could not be where we are today," says Passi. "Another very important point is innovation and research to guarantee top quality. Every year we introduce new products and offer new experiences for our consumers."
2018 will be a busy year for Toscano, as it will celebrate 200 years of business while working on events, new marketing initiatives and a new product release that will be unveiled at IPCPR this summer. A special logo will be included on boxes of its top-selling products this year. The company will also be launching a social media campaign using #toscano200, which will showcase different locales around the world and the people within them, highlighting the way they were in the past and the way they are today. There will also be a new advertising campaign targeting tobacconists and consumers, as well as an event for the brand's partners at is factory in Lucca, Tuscany.
This story first appeared in the March/April 2018 issue of Tobacco Business magazine. Members of the tobacco industry are eligible for a complimentary subscription to our magazine. Click here for details.
– Story by Antoine Reid, an editor and digital content director for Tobacco Business Magazine. You can follow him on Instagram @editor.reid