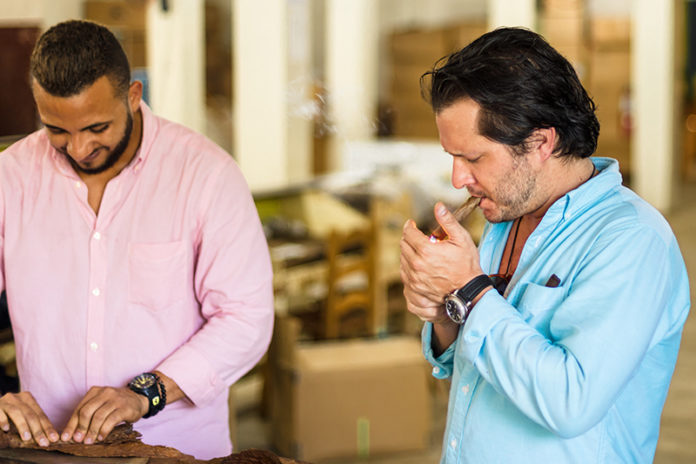 Making the leap from being a casual consumer of tobacco products to becoming a full-on manufacturer of your own brand is not easy. The challenges can be overwhelming, especially for a boutique brand with limited resources.
In 2012, Tony Bellatto launched his own boutique cigar brand known as La Barba. Bellatto was no stranger to the cigar world. Both his father and his grandfather were cigar enthusiasts and tobacconists. From a young age, Bellatto spent his time working in these stores, familiarizing himself with not only the products but also the business workings of the premium cigar industry. After graduating from college, Bellatto teamed up with his father to open his own retail store in Niles, Ohio.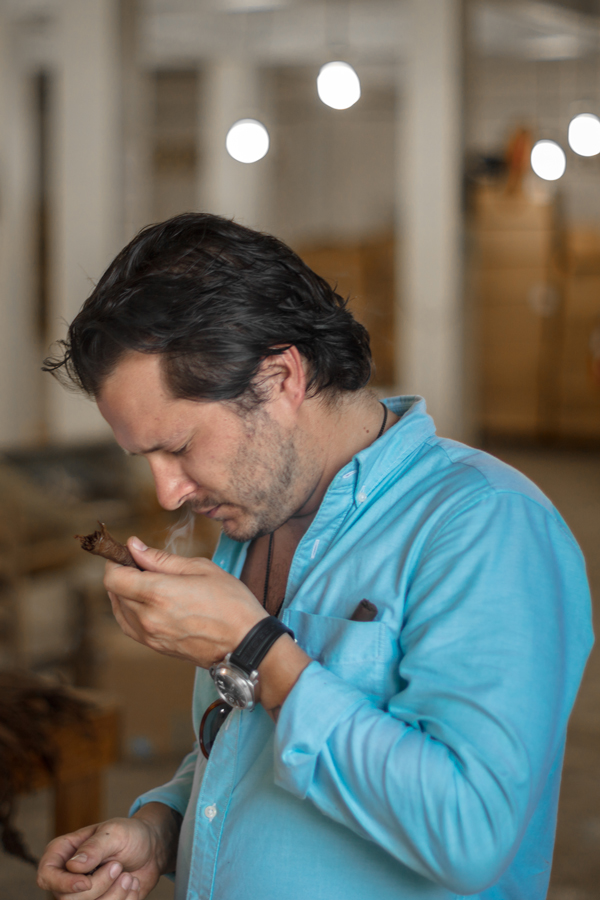 Family Inspired
Like many entrepreneurs, Bellatto struggled with authority, and the thought of spending his days sitting in an office or being confined to typical eight-hour work days held little appeal for him. From an early age he wanted to be the one calling the shots and making a living doing something he felt extremely passionate about.
Growing up as an Italian-American factored heavily in his home life. After dinner, many in his family would enjoy coffee and cigars. This was a daily habit, and one he didn't appreciate as being special until he went away to college and experienced it less frequently. The significance of these times spent with family over wine and cigars helped him figure out the type of work and business he wanted to create.
When he turned 21, Bellatto enrolled in the Wine & Spirit Education Trust certification program in Cleveland, Ohio, to take his passion for wine in a more professional direction. It was during this time that he started to notice a number of new cigar brands coming out and making waves. Every day, the dream of having his own cigar brand grew stronger, tapping into his desire to take a few risks with his career as he had observed his father and grandfather do with their own careers.
Bellatto sought the help and input of a friend, Craig Rossi, to help him take his ideas and shape them into an actual business plan. His background in retail gave Bellatto a unique perspective of the cigar industry and what other retailers and consumers look for in a product. In launching La Barba in 2012, Bellatto reflected on his childhood, what his father had taught him about cigars and what it took to run a successful cigar store. These retail stores, his father often explained, had a certain kind of etiquette and atmosphere.
His father also frequently took him to barbershops, which had a similar feel. In both of these retail settings, Bellatto learned how to be a gentleman and how lessons and rites of passage are often passed down through generations. The brand honors both of these retail categories—tobacconists and barbershops—as well as friends and, even more so, on families. Identifying the values of the brand helped Bellatto decide how he wanted to both make and market his new product.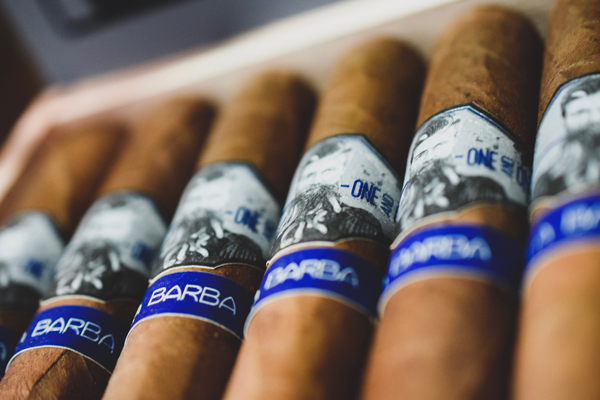 Building a Crazy-Talented Team
Being a brand owner involves far more than traveling and selling products. Bellatto describes it as a constant grind that can be brutal. As the creative mind behind La Barba, Bellatto faced the colossal challenge of communicating the brand's identity and values to its new customers. Established brands have the advantage of customers already knowing their stories, being familiar with their brands and having relationships in place. For a new brand to come into an industry founded on relationships, heritage and deep-rooted brands is difficult. To help gain traction, Bellatto traveled extensively to get in front of and connect with retailers and consumers, and he spent many hours crafting the brand's message through its marketing and media relations. But he doesn't do that alone. He relies on a team of dedicated and talented people to help him promote the brand in a grassroots, bootstrap manner.
"The crazy-talented people who work on the La Barba marketing do a lot of what they do because we enjoy working together. It gives us a reason to sit around, smoke cigars and drink wine, and brainstorm ideas about what to do," Bellatto explains. "However, my main goal right now is to get the cigars and the philosophy of the brand out to as many customers as possible through as many one-on-one interactions as possible. Those will have the greatest amount of impact. We are the new kids on the block, we realize that, and we have to be innovative in what we do and how we do it."