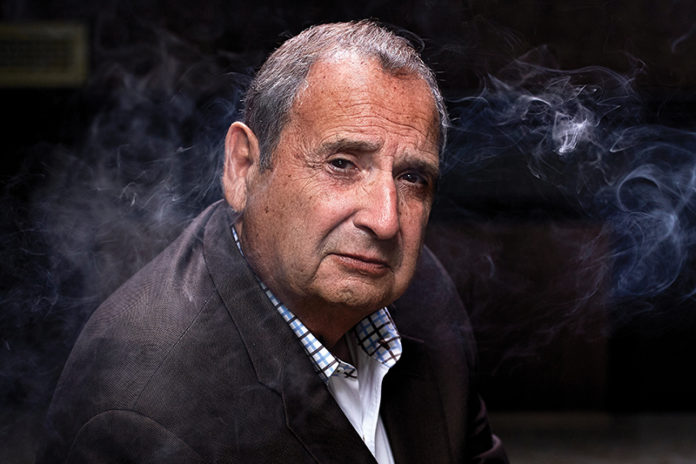 Al Micallef has an innate curiosity for how businesses operate. That curiosity has driven him to invest time and resources in starting and launching new businesses in various industries. In short, the successful Texas businessman is the definition of a serial entrepreneur, with businesses in a wide range of industries, including hospitality, manufacturing and petroleum—in addition to his recent foray into the premium cigar category with the 2017 launch of Micallef Cigars. He knows his fair share about entrepreneurship and how to build a business and has a few lessons to share with those interested in building their own empires.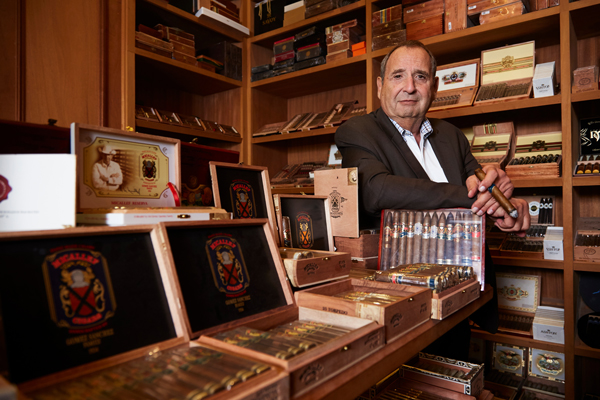 Foundations of Business
Micallef breaks down every business to three levels. The first is the level that you see as a consumer, the second is what you think you know about the business, and the third is where you really need to be in order to be successful in the business. While you may be familiar with some aspects of a business, every entrepreneur will reach a point in his or her journey where things will deviate from where they expected it to go at the start. That's why it's crucial, Micallef says, to surround yourself with talented people from whom you can learn. From his restaurants to Micallef Cigars and everything in between, it has taken a lot of talented people to help build each new venture and for Micallef to build himself a business empire.
In addition to talent, Micallef attributes success to being dedicated and committed to each business. "I think people need to understand that when they take on a business, it's a way of life. You have to make a big commitment, whether it's financially or from a time standpoint."
The last piece of advice he has for others hoping to achieve his level of success is simple, but it may be the most valuable: have fun with whatever you do. Micallef confesses that while there are financial rewards associated with being successful, he has gone into each business for the fun of being successful and out of the curiosity for understanding a new business. Growing up, he struggled in school and had trouble reading. These obstacles, however, never got in the way of his desire to learn about the world around him. Just as he has had to find a way to work around obstacles getting in the way of his businesses' success, Micallef learned how to work around his own obstacles. He's always listening to audio books covering a wide range of topics, and he credits having a broad knowledge base for not only helping him personally but enabling him to communicate with other businesspeople and customers.
"I've learned that I really enjoy the way you sell cigars. Every afternoon I leave my office and go down and bullshit and smoke with all my buddies. When you're selling, that's exactly what you do: You go, you sit down with the owner, talk with the regulars and smoke cigars," he explains. "If you're familiar with a lot of stuff, then you're able to be interested in what people have to say and can contribute to the conversation. I think that's important."
Finally, Micallef offers three rules that he believes can help anyone achieve success with whatever their entrepreneurial interests may be: be honest, treat people with dignity and respect, and always keep your word. These are the tenets he lives by and the foundation to any successful business empire.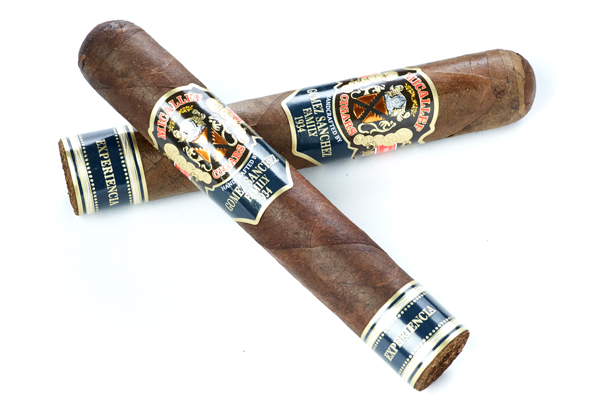 A New Venture
After experiencing success in multiple business ventures, Micallef decided to try his hand at the premium cigar industry. Time spent in Fort Worth's Silver Leaf Cigar Lounge piqued his curiosity about different aspects of the tobacco industry. A chance encounter with a Cuban couple on their way to Florida who were stranded in Texas due to car issues eventually led to the first Micallef-branded cigars being created. The couple were Joel and Edel Gomez Sanchez, whose family's tobacco business was started back in Cuba in 1934 by Pedro F. Gomez. Joel and Edel are Pedro's grandsons and they've kept the family's tobacco farm and factory going ever since with the help of their mother, Migdalia Sanchez. The couple spent three days with him and others in Texas, and, as they were leaving, Micallef asked if they could make him 1,000 cigars. When he told them the qualities he liked in a cigar, they informed him that after watching him for three days in the lounge, they knew exactly what he liked and would set out to make him something he'd approve of.
Today, Micallef has 12 cigars bearing his name, most recently adding a new, bold line at this year's International Premium Cigar & Pipe Retailers Association (IPCPR) trade show in Las Vegas. As with his other businesses, Micallef continually looks for ways to continue to fine-tune his product. In the beginning he partnered with the Gomez Sanchez family to help make its cigars. Even after the success he achieved and the high ratings he earned, he decided to change things up by buying his own factory because he wanted to lower the price of some of the company's cigar products.
While he doesn't believe the FDA truly understands the impact that some of its restrictions will have on businesses and entrepreneurs, he believes the cigar industry will be OK in the end. "We may not be wonderful, but I think we'll be able to work our way around it, through it and continue to make it successful."
This story first appeared in the November/December 2018 issue of Tobacco Business magazine. Members of the tobacco industry are eligible for a complimentary subscription to our magazine. Click here for details.
– Story by Antoine Reid, an editor and digital content director for Tobacco Business Magazine. You can follow him on Instagram @editor.reid.