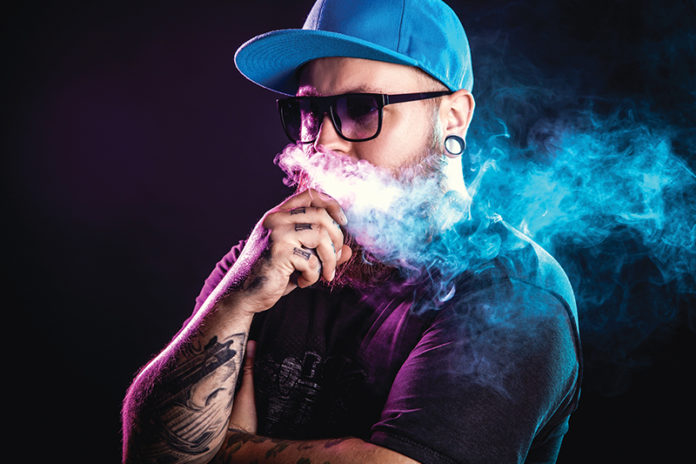 As we head into fall and the colors of the leaves begin to change, things have been somewhat hectic for members of the industry. Cigar and pipe tobacco manufacturers were granted a last-minute reprieve with regard to the implementation of health warning requirements imposed by the U.S. Food and Drug Administration's (FDA) final rule deeming tobacco products to be subject to the Federal Food, Drug and Cosmetic Act ("deeming regulations") thanks to an injunction filed in the case against the FDA brought by the Cigar Association of America, Cigar Rights of America and the International Premium Cigar & Pipe Retailers Association. However, that injunction did not apply to manufacturers and retailers of e-cigarettes, vapor products and hookah tobacco products who clamored to comply with the deeming regulations by having the required warnings displayed on their packaging and advertisements by the Aug. 10, 2018, deadline.
Another curveball has been thrown at the industry by two members of Congress seeking to cause even more consternation based on the ever-present talking point of e-cigarettes and their relation to youth. On Aug. 1, 2018, Sen. Dick Durbin, a Democrat from Illinois, and Lisa Murkowski, a Republican from Alaska, introduced the "Stopping Appealing Flavors in E-Cigarettes for Kids" or the "SAFE Kids" Act, seeking to amend the Family Smoking Prevention and Tobacco Control Act signed into law by President Barack Obama in 2009.
In a press release, Sen. Durbin stated, "I am convinced that e-cigarettes represent the reinvention cooked up by Big Tobacco to hook a new generation" and that "[t]hese products, especially flavors that shamelessly appeal to kids, are doing more harm than good." To this end, Sen. Durbin claimed that the proposed bill would have two far-reaching effects in that it would amend the Federal Food, Drug and Cosmetic Act to: (1) ban the use of all flavors in cigar products; and (2) ban the use of flavors in e-cigarettes and vapor products but give manufacturers of said products one year to prove to the FDA that their e-cigarette and vapor products (a) help adults quit smoking combustible cigarettes; (b) do not increase youth initiation of nicotine or tobacco products; and (c) do not increase the risk of harm to the person using the flavor, in order to keep their products on the market.
Despite the senators' ambition of protecting our nation's youth from the often-perceived notions of getting children addicted to nicotine through flavors such as cotton candy and bubblegum, the proposed legislation misses the mark for several reasons. First, the bill as it's written provides a prohibition on the use of a characterizing flavor of the tobacco product, tobacco smoke or aerosol emitted from the product in a similar fashion to the flavor ban that was instituted in San Francisco following a failed referendum in the city's primary election ballot in June 2018.
However, the bill as presented does not limit the product classifications covering cigars and e-cigarettes; it simply defines the ban as being applied to "a tobacco product that is not a cigarette." Based on that assumption, the proposed bill goes far beyond simply putting a stop to the distribution and sale of flavored cigars, and it would include a host of other flavored tobacco products, including traditional pipe and waterpipe (hookah) tobacco, the latter class consisting almost entirely of products that contain flavors.
Second, enacting such legislation seeks to undermine the actions of the FDA in its current initiative assessing the continuum of risk posed by certain tobacco products as well as its focus with regard to combating the addictiveness of cigarettes, which was stated by FDA Commissioner Dr. Scott Gottlieb in July 2017 and has started to take shape recently with the agency's investigations into possibly implementing a nicotine concentration standard in combustible cigarettes.
In addition, although Gottlieb recently chided the e-cigarette and vapor industries regarding their purported targeting of youth, he has stated that there is also some evidence that e-cigarettes and vapor products are useful in helping adults transition away from smoking combustible cigarettes. Although Gottlieb, through the FDA, is trying to use sound science and a reasoned approach to assess the continuing and evolving role of tobacco products in our culture, Sens. Durbin and Murkowski now seek to simply throw the baby out with the bath water.
Overall, this proposed legislation is still in its infancy and may not advance past committee, but it serves as a lesson to the industry that in light of shifting attitudes on the role of tobacco products in our society, Congress is not afraid to shoot from the hip and take rash actions without considering all the factors in play.
This story first appeared in the November/December 2018 issue of Tobacco Business magazine. Members of the tobacco industry are eligible for a complimentary subscription to our magazine. Click here for details.
–Contributed by Andrew Schmidt, an associate counsel at Kretek International