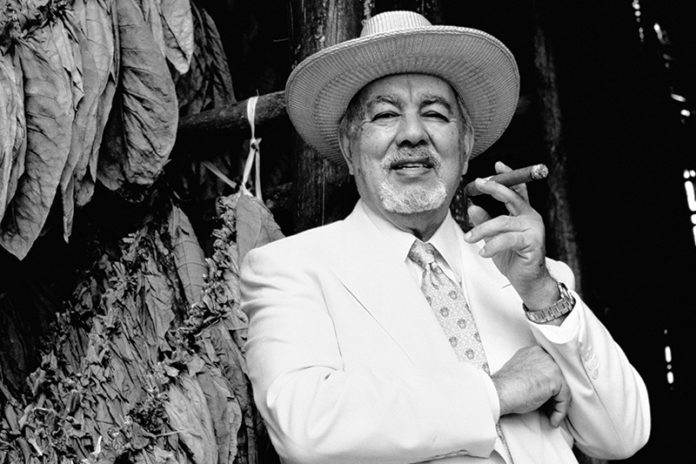 Avo Uvezian was a musician by nature, but later in life he was known for his passion for cigars. Early in his career as a cigarmaker and brand owner, he understood that the key to building a strong brand was to treat it like a business. Uvezian set out to not only create memorable cigars worth smoking but to create a brand that would become part of his legacy. Melding his passion for cigars with his love of music, Uvezian composed a lasting legacy and left behind a business that is now celebrating a milestone anniversary.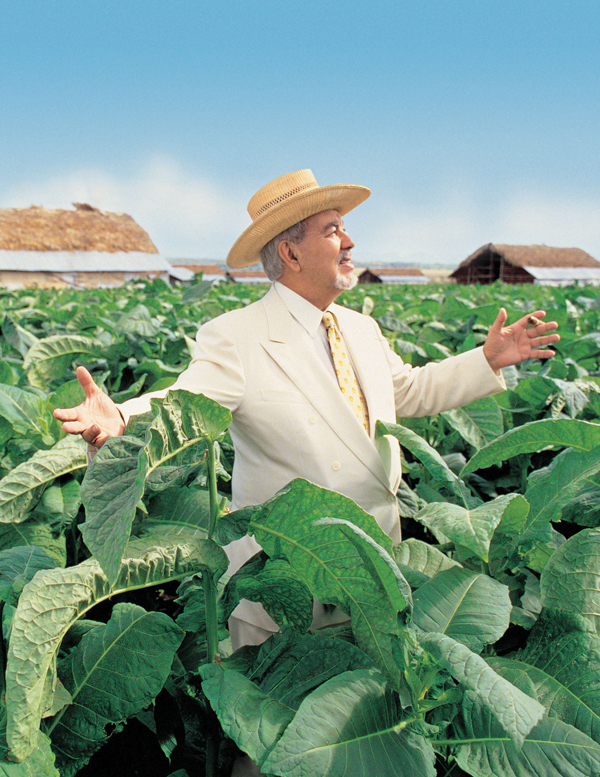 Learning the Trade
Uvezian was a musician first and foremost, but he took the art of crafting his own cigar just as seriously as he did his music. To create it, he traveled to the Dominican Republic in search of the right cigar manufacturer who could bring his ideas to life. After 18 months, he met Henke Kelner, who was running a small operation but genuinely understood tobacco and the nuances of cigar blending. The two hit it off immediately and were able to work together to develop a blend that Uvezian approved of. He had a small number of these cigars rolled, and he handed them out during one of his piano performances in a restaurant. Fans could not get enough of them and helped spread the word about Uvezian's latest creations.
Demand grew to the point where Uvezian's daughter suggested he start selling his cigars rather than giving them away for free. He took her advice and, in 1988, sent samples of his cigars to Davidoff's Madison Avenue store in New York City. When the store began to carry Uvezian's cigars, they saw how well they sold. They asked him for more, and in that year alone more than 20,000 of Uvezian's cigars were sold, tripling his salary as a piano player and setting him on the path to legend status within the cigar industry.
Davidoff was impressed by the consistency, quality and flavor profile of Uvezian's cigars, and the company completely took over sales for the brand in 1989. They decided to keep the production of the cigars in the Dominican Republic with Kelner in hopes of building on the success they had in the first year. By 1995, after the launch of the Avo Maduro cigar, 750,000 Avo Cigars were being sold in the U.S. alone. That's when Dr. Ernst Schneider, then owner of Oettinger Davidoff AG, approached Uvezian about purchasing the brand. His name—Avo—would remain a part of the brand, and he would also stay active in the brand, making the partnership between Uvezian and Davidoff a natural progression of what he had started back in 1981 when he was first inspired to develop his own cigars.
When asked about partnering with Davidoff, Uvezian once commented: "After Davidoff bought my cigar brand, Zino [Davidoff] came to the factory and met me. We talked together, and he counseled me a lot. Zino was a gentleman who was very polished, very interesting and a wonderful person. I met him twice in the Dominican Republic before he died. He told me to never compromise on the quality of my cigars. Don't substitute, keep the original blends and stay on top of the brand."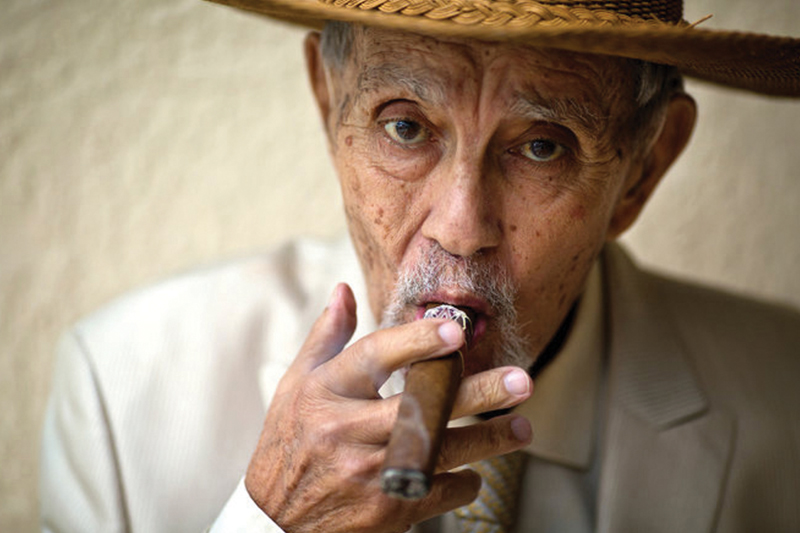 Uvezian took Zino Davidoff's advice to heart and remained committed to the quality of his product rather than focusing on quantity. Over the years, the Avo Cigars brand has remained closely tied to Avo Uvezian. Even after his passing in 2017, the brand remains as alive and vibrant as it was when he first launched it in the 1980s. Like any good businessman, Uvezian wanted to create a successful brand that would outlive him. He knew the brand would have to stand on its own and that it would need to grow bigger than him. During his life, he made sure his efforts were spent on growing the brand and the products first and foremost, and that he was an accessory to the brand, rather than the brand itself.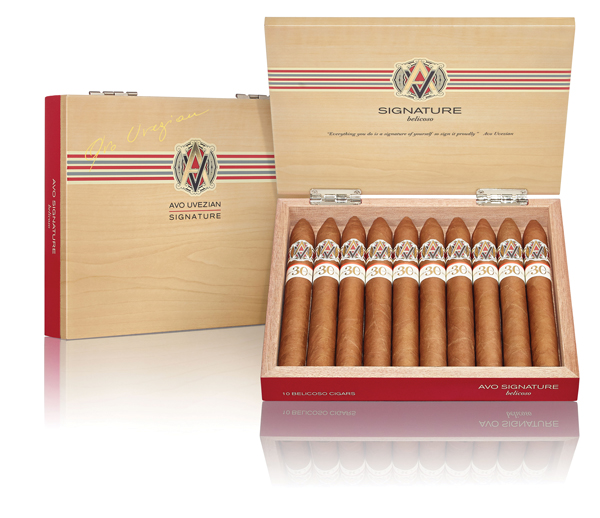 Revisiting the Past
Although the Avo brand was performing well, Davidoff felt that visually it looked a bit tired after 27 years and set out to refresh the brand in 2015. This refresh was less about Avo Uvezian and more about bringing his philosophies and personality into the brand. Davidoff took this as an opportunity to clean up the portfolio and to readjust its pricing and commercial policy. The refresh generated a level of excitement that the company didn't expect, creating the perfect platform for future innovation with the brand.
This year, the dedication and hard work Uvezian put into building his brand has reached a milestone: its 30th anniversary. To commemorate this achievement, Davidoff has planned special events and releases, including a six-part collection of limited-edition releases. The 30 Years Collection consists of a new blend, original Avo blends from lines that are no longer in production and the release of what Davidoff describes as "holy grail limited editions that will have fans salivating." To accompany each release, there are month-long in-store Avo promotions planned at brick-and-mortar locations throughout the world. The first of these special releases occurred in March with the release of the Avo Improvisation 30 Years cigar.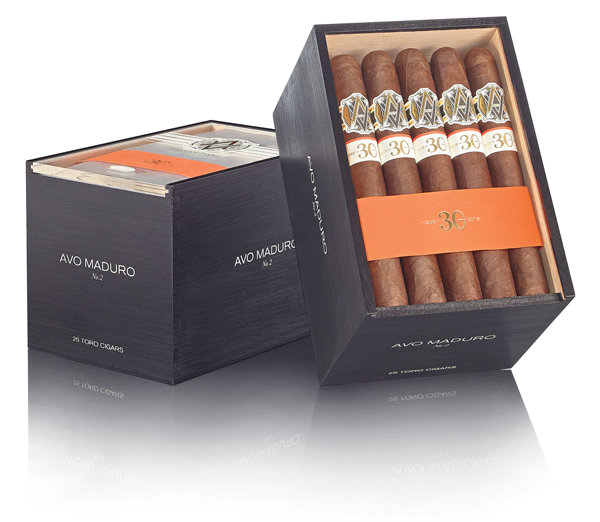 "There was no better way to honor the brand and its legendary creator, Avo Uvezian, than to offer this special improvised blend of the Avo Classic No. 3 for all to experience," says Scott Kolesaire, director of marketing at Davidoff of Geneva USA. "The Avo Improvisation 30 Years release hit on two major chords: commemorating the foundation of the Avo brand and its mission to deliver harmonious and noteworthy cigar experiences consistently for 30 years and beyond."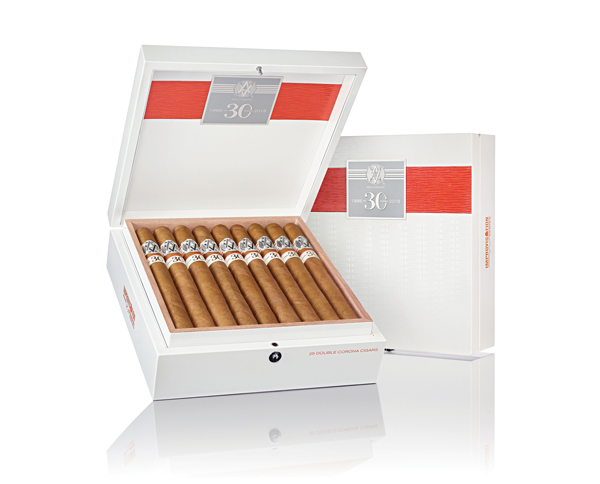 The 30th anniversary was seen as an opportunity to give longtime fans of the Avo brand a chance to enjoy some cigars of the past that were no longer being produced. It also allows for new cigar enthusiasts to enjoy Uvezian's past creations, bringing them into the celebration of his legacy and the passion he had for cigars. In April, Davidoff re-released the Avo Maduro, the first blend improvised by Avo Uvezian. The Avo Maduro was released in four of its original formats, each limited in production to just 600 boxes.
At this year's International Premium Cigar & Pipe Retailers Association (IPCPR) trade show and convention, Avo's original Signature blend is making its return. Available in three of the original vitolas—Robusto, Belicoso and Double Corona—this cigar will be packaged in an elegant rendition of the original 10-count box and marked with a golden version of Avo Uvezian's autograph. Only 1,500 boxes per vitola size will be released. September will see the release of the Avo LE05, a uniquely intense blend of complexity and sweetness. Limited to only 300 units, this cigar has not been available since its original release back in 2005.
Closing out this celebratory year will be the Avo Syncro 30 Years Collector's Edition, a limited release of three exclusive collectable packaging expressions, one for each of the Syncro lines. Expected to be released in mid-October, only 1,000 boxes of each blend will be available, and all three releases will be featured in their Toro size (6 x 54) and will be artistically encased in collector's packaging inspired by each of the line's colors and the Syncro's fusion theme.
A Lasting Legacy
After three decades, Avo Cigars continues to be a diverse brand with something to offer everyone. Even with the dark cloud of the U.S. Food and Drug Administration and the passing of the brand's creator last year, Avo Cigars has life and a bright future ahead of it. The Avo brand has more predicate blends than most brands on the market today, ensuring that future generations of cigar enthusiasts can look forward to enjoying Uvezian's cigar "compositions" for years to come. Much like a good song, Uvezian himself will live on in the cigars he so passionately crafted, and though he may be gone, his brands will live on, keeping his legacy alive and thriving for generations to come.
This story first appeared in the July/August 2018 issue of Tobacco Business magazine. Members of the tobacco industry are eligible for a complimentary subscription to our magazine. Click here for details.
– Story by Antoine Reid, an editor and digital content director for Tobacco Business Magazine. You can follow him on Instagram @editor.reid.