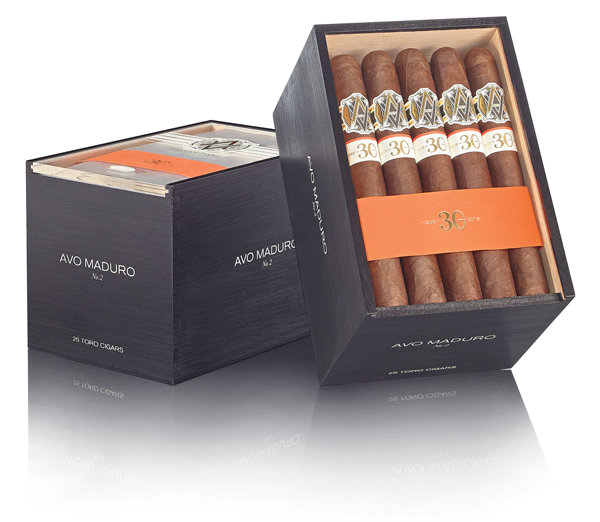 "There was no better way to honor the brand and its legendary creator, Avo Uvezian, than to offer this special improvised blend of the Avo Classic No. 3 for all to experience," says Scott Kolesaire, director of marketing at Davidoff of Geneva USA. "The Avo Improvisation 30 Years release hit on two major chords: commemorating the foundation of the Avo brand and its mission to deliver harmonious and noteworthy cigar experiences consistently for 30 years and beyond."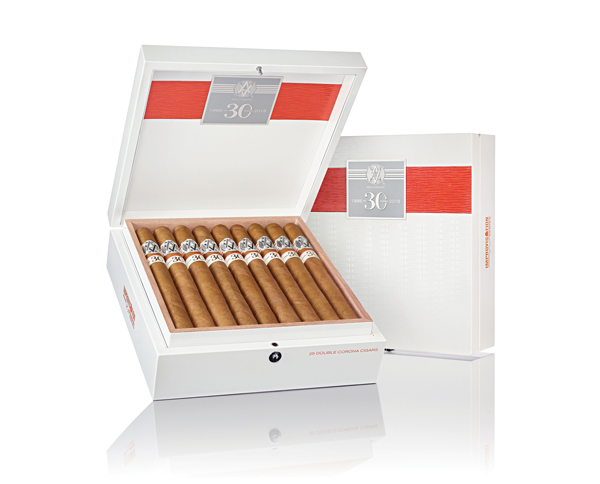 The 30th anniversary was seen as an opportunity to give longtime fans of the Avo brand a chance to enjoy some cigars of the past that were no longer being produced. It also allows for new cigar enthusiasts to enjoy Uvezian's past creations, bringing them into the celebration of his legacy and the passion he had for cigars. In April, Davidoff re-released the Avo Maduro, the first blend improvised by Avo Uvezian. The Avo Maduro was released in four of its original formats, each limited in production to just 600 boxes.
At this year's International Premium Cigar & Pipe Retailers Association (IPCPR) trade show and convention, Avo's original Signature blend is making its return. Available in three of the original vitolas—Robusto, Belicoso and Double Corona—this cigar will be packaged in an elegant rendition of the original 10-count box and marked with a golden version of Avo Uvezian's autograph. Only 1,500 boxes per vitola size will be released. September will see the release of the Avo LE05, a uniquely intense blend of complexity and sweetness. Limited to only 300 units, this cigar has not been available since its original release back in 2005.
Closing out this celebratory year will be the Avo Syncro 30 Years Collector's Edition, a limited release of three exclusive collectable packaging expressions, one for each of the Syncro lines. Expected to be released in mid-October, only 1,000 boxes of each blend will be available, and all three releases will be featured in their Toro size (6 x 54) and will be artistically encased in collector's packaging inspired by each of the line's colors and the Syncro's fusion theme.
A Lasting Legacy
After three decades, Avo Cigars continues to be a diverse brand with something to offer everyone. Even with the dark cloud of the U.S. Food and Drug Administration and the passing of the brand's creator last year, Avo Cigars has life and a bright future ahead of it. The Avo brand has more predicate blends than most brands on the market today, ensuring that future generations of cigar enthusiasts can look forward to enjoying Uvezian's cigar "compositions" for years to come. Much like a good song, Uvezian himself will live on in the cigars he so passionately crafted, and though he may be gone, his brands will live on, keeping his legacy alive and thriving for generations to come.
This story first appeared in the July/August 2018 issue of Tobacco Business magazine. Members of the tobacco industry are eligible for a complimentary subscription to our magazine. Click here for details.
– Story by Antoine Reid, an editor and digital content director for Tobacco Business Magazine. You can follow him on Instagram @editor.reid.