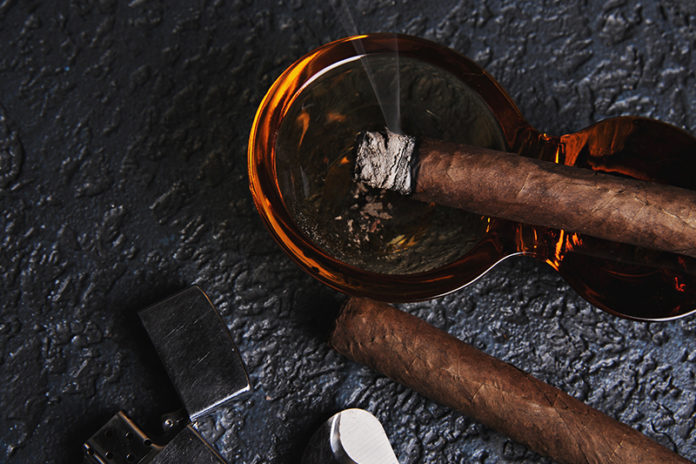 Earlier this month, the United States House of Representatives Energy and Commerce Subcommittee on Health voted to approve The Reversing the Youth Tobacco Epidemic Act of 2019, also known as H.R. 2339. Introduced by Energy and Commerce Chairman Frank Pallone, Jr. (D-N.J.) and Rep. Donna Shalala (D-FL), the bill would raise the minimum age for purchasing tobacco products to 21; require the U.S. Food and Drug Administration (FDA) to finalize its graphic health warning rule for cigarette packs within 12 months of the bill's passing; require the FDA to finalize its rules regulating products containing synthetic nicotine; prohibits online and catalog sales of all tobacco products; prohibits all characterizing flavors of tobacco products; ban marketing, advertising and promoting e-cigarette products to people who are not yet 21; and enable FDA to collect user fees from all tobacco products, including e-cigarettes [read more here].
Before the Subcommittee voted to approve the measure, Rep. Kathy Castor (D-FL) proposed an amendment that would have exempted premium cigars from the measure. Opposing the amendment, Pallone asked Castor to withdraw it and promised to work with her on the bill's language during the Committee markup phase. True to his word, Pallone introduced an amended bill to the Subcommittee that exempts premium cigars that cost more than $12 at retail. The bill with the new language passed the Subcommittee vote on Nov. 19 by a margin of 29-24 and would exempt a portion of the premium cigar industry from several of the bill's own provisions but also exempt them from FDA's substantial equivalency requirements.
"Today is a huge step forward for the premium cigar industry," said Drew Newman, general counsel of J.C. Newman Cigar Co. "This afternoon the health committee of the U.S. House of Representatives voted to treat premium cigars differently from mass-market tobacco products."
A premium cigar would be defined according to language contained in H.R. 1854—The Traditional Cigar Manufacturing and Small Business Jobs Preservation Act of 2019. That bill's language defines large and premium cigars as "any roll of tobacco that is wrapped in 100 percent leaf tobacco, bunched with 100 percent tobacco filler, contains no filter, tip, flavor additive, or non-tobacco mouthpiece, weighs at least 6 pounds per 1,000 count, and has a 100 percent leaf tobacco binder and is hand rolled; or has a homogenized tobacco leaf binder and is made in the United States using human hands to lay the 100 percent leaf tobacco wrapper onto only one machine that bunches, wraps, and caps each individual cigar; and does not include a cigarette or a little cigar."
The Subcommittee's approval of H.R. 2339 with the amendment exempting premium cigars of $12 or more signals the first breakthrough in the cigar industry's large fight for relief against the FDA's efforts to regulate the industry. After years of fighting FDA regulation, at last it seems that some in Congress are sympathetic to the premium cigar industry's cries for help. While the amended bill is not perfect—the $12 exemption is problematic on several counts—it might be the first clear step that the premium cigar industry might achieve some relief in anti-tobacco legislation and regulation. As the bill is currently proposed, premium cigars of $12 or more would be exempt from most of its provisions, though flavored cigars would be banned and cigars would be subject to the minimum age increase and the user fee requirements.
"Although today's vote is significant progress towards saving America's historic premium cigar industry, we still have more work to do," added Newman. "A minimum price of $12 per cigar is problematic, particularly since the price of premium cigars varies greatly across the country due to different state tax rates. Additionally, FDA's own data shows that fewer than 25 percent of premium cigars are sold for more than $10."
Before being enacted into law, H.R. 2339 still must clear a few hurdles–the next being a full vote in the U.S. House of Representatives and then full vote in the U.S. Senate.
For all the latest legislation and FDA news impacting the tobacco industry, click here.