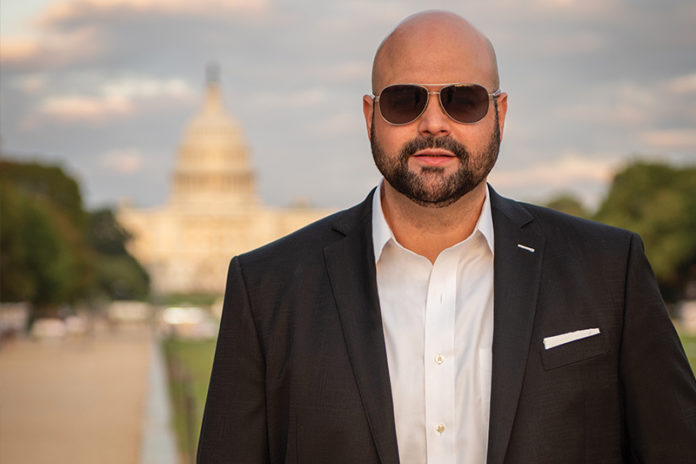 Omar de Frias is a dreamer with big aspirations. He was a professional basketball player in the Dominican Republic who dreamed of one day playing in the NBA. Unfortunately, issues with his knees derailed that dream and prematurely ended his playing career. Instead of competing in the NBA, de Frias went to graduate school and earned his MBA from the University of Puerto Rico. Having studied hotel management, marketing, business management and international relations to go along with his MBA, de Frias possessed such impressive credentials that a ton of formidable organizations eagerly sought his services, including NASA. In 2004, de Frias accepted NASA's offer of a project management position, and his career literally turned into shooting for the stars as he was intimately involved in various projects that launched space shuttles and satellites into orbit and beyond.
During his time at NASA, de Frias became noted for his imaginative ability to solve problems and for his tireless work ethic. In the span of a little more than a decade, de Frias was earning approximately four times his starting salary per year. He also became known around the Washington, D.C., NASA offices as "the cigar guy" who brought in boxes of cigars to celebrate every successful mission with his colleagues. Born in the Dominican Republic, de Frias had a love for cigars that began when he was in his late teens. He lived next to a cigar retail store, where he would see his grandfather and his friends smoking cigars. He was walking by the store one day, and the owner invited him inside to see a cigar roller perform his craft. The roller handed him a freshly made cigar from his table and taught de Frias how to light it up and smoke. The experience of smoking that cigar—a La Aurora—opened up a completely new world to de Frias—one that he eventually wanted to join himself.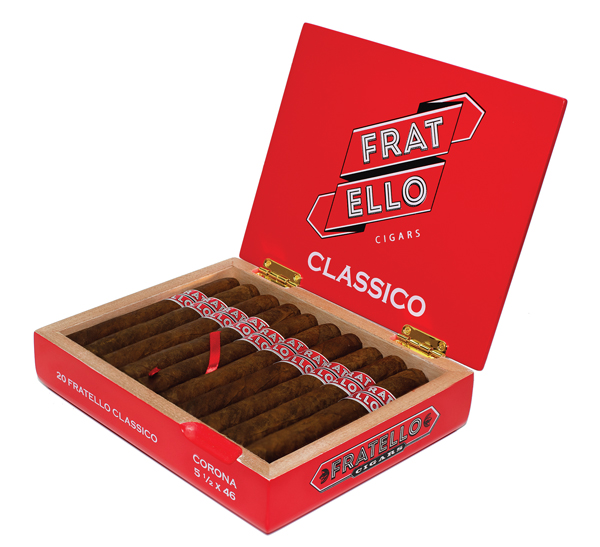 Countdown to Launching Fratello Cigars
His professional basketball career, MBA studies and experience at NASA taught de Frias to take a measured approach and meticulously prepare himself for any venture he might challenge himself to pursue. After learning how to smoke a cigar, de Frias spent the next couple of years learning to enjoy his hobby and share his cigars and growing cigar knowledge with others. He quickly realized that he wanted to have his own cigar line, but instead of immediately jumping into the industry, he set about researching it and discovering best practices that would improve the chances for ultimate success.
"The book learning allowed me to build a business plan," de Frias comments. "It let me dive into the number of things I didn't know about—tobacco, the relationship between Nicaragua and the U.S.; why the Dominican Republic was ahead of the game for years; the cost of a bale of tobacco; the yield of an already fermented pilon and how many cigars you can get from it—all of this allowed me to put together a business plan and to learn about a business I had no idea about other than enjoying cigars. Of everything that I wrote down, only 10 percent came to fruition, but if I hadn't done any of that research, I don't think we would be anywhere near where we are right now. I think it prepared me, and that was the most critical part."
De Frias also traveled to Honduras, Nicaragua and the Dominican Republic, hoping to meet cigar manufacturers and discuss his dream of starting his own cigar line. Eventually, he met Jose Blanco, the veteran cigar salesman who was working for Joya de Nicaragua at the time. Blanco arranged a meeting between de Frias and Joya de Nicaragua's owner, Alejandro Martinez-Cuenca, and its president, Juan Ignacio Martinez, to discuss Nicaragua's oldest cigar factory making cigars for de Frias.
"I prepared a PowerPoint presentation on what I wanted to accomplish with Fratello Cigars, but we ended up talking more about heliophysics and planetary science," de Frias remembers. "They weren't making cigars for too many people at the time, and I think they wanted to know more about me than about my cigar plans. They had a line of people who wanted them to make cigars, and after they got to know me, they agreed to make cigars for me. That gave me a huge competitive advantage."
In 2013, de Frias was ready to launch Fratello Cigars. Working with Joya de Nicaragua, de Frias had blended a line of medium-bodied cigars using tobaccos from Nicaragua, Ecuador and Peru in four sizes, which he named Fratello Classico. While he was sure that cigar smokers would enjoy his creation, de Frias knew that gaining attention for a new brand would be difficult. If no one noticed the cigars, he would soon have to abort his new mission. Drawing from his marketing background, de Frias decided to encase Fratello Classico cigars in bright-red boxes, and he gave each cigar a larger than normal bright-red band. Fratello Classico cigar boxes would certainly stand out in most retailers' humidors.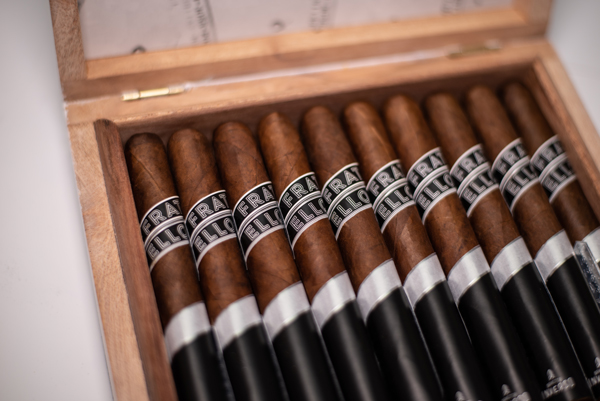 One Giant Leap
Three years after starting Fratello Cigars, the company had grown to a point where de Frias felt comfortable leaving NASA to devote his full attention to his intrepid cigar adventure. By 2016, Fratello Cigars' offerings had expanded to include two cigars made by Joya de Nicaragua—the original Fratello Classico and Fratello Bianco, a medium- to full-bodied cigar featuring tobaccos from five countries, including a Mexican San Andres wrapper; and Fratello Oro, a mild- to medium-bodied cigar with an Ecuadorean Connecticut wrapper, Cameroon binder, and filler tobaccos from Nicaragua and the Dominican Republic that is made by La Aurora.