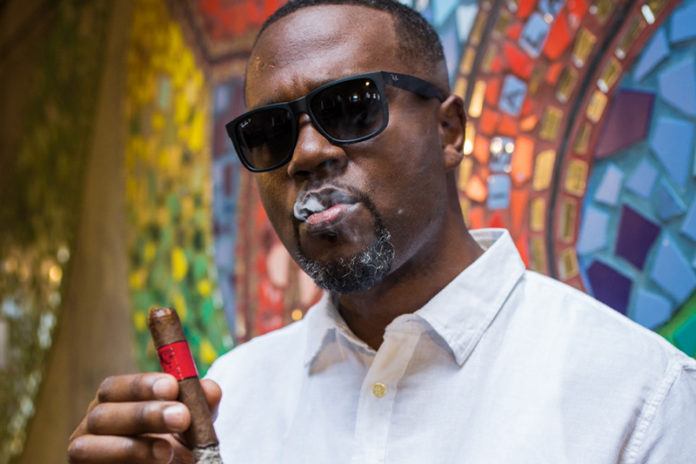 Adetola "Aric" Wimberly-Bey was born in Chicago and grew up in an Illinois suburb called Glenwood. As the child of two educators, Bey was constantly being encouraged to do and be the best in all that he did. This compelled him to excel as an athlete and in academics throughout high school and college (he currently has two master's degrees) and later in life as a firefighter. That drive and desire turned out to be key in another endeavor: starting his own premium cigar brand and company.
Bey didn't start smoking cigars until he became a Chicago firefighter. The first cigar he smoked made him feel ill, but he was still intrigued enough to try other cigars. Bey worked his way through various cigars, including those made by Drew Estate. He tried some infused cigars, Dirty Rats and Liga T52s. As it happens with many cigar smokers, eventually the idea crossed his mind to create his own cigar brand with the help of a childhood friend in 2018.
"I wanted to start a business, and I didn't know what to sell," Bey explains. "I was in my man cave—the garage—and the idea came to me as I was smoking. I mentioned it to my friend, Derrick Bell, and he agreed to help me start the company. I wanted to start a company selling something I love, and cigars fell right in line with what I envisioned."
Within just a year, Black Star Line Cigars has amassed a following with the help of some key cigar industry professionals, award-winning factories, hard work and dedication to bringing a quality product into the marketplace.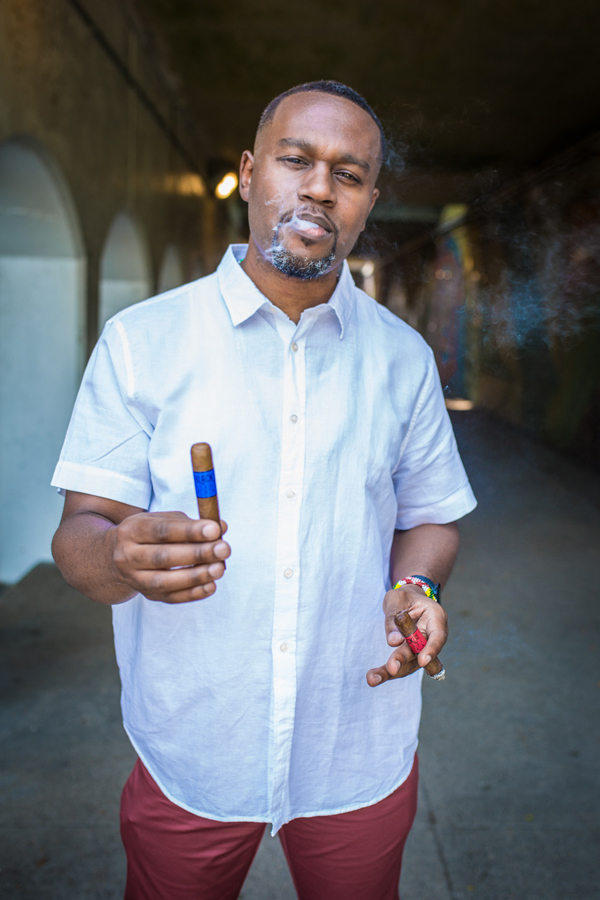 Keep Going
Bey drew inspiration from his life and other passions when it came to choosing a name for his company. Political activist Marcus Garvey had a shipping company called the Black Star Line Also, Bey is a fan of hip-hop and recalled Mos Def and Talib Kweli's musical duo group, Black Star. For Bey, it's crucial that everything associated with Black Star Line Cigars has a meaningand story behind it. Bey and Bell set out to learn more about the industry they wanted to work in. Both men attended cigar events to help them understand more about cigars and the industry. It was at one of those events that the men met Jonathan Drew, co-founder and president of Drew Estate, whom they credit with being one of their earliest supporters and mentors.
"One of the main things he told us [about the business] was the persistence aspect of it," says Bey. "One of the times I talked to him, I told him, 'Hey, you know, we're not really getting any movement, man. People are telling us no.' He said to me, 'So what are you gonna do?Are you going to give up or are you going to keep going?' And I was like, 'I'm gonna keep going, and I'm not gonna stop.'"
That message of never giving up was a valuable lesson that Bey and his business partner learned early on, and it's what he attributes his company's success to. Drew gave them his number and pointed them in the direction of El Titan de Bronze, a cigar factory and store in the Little Havana neighborhood of Miami. They reached out numerous times to the factory's owner, Sandy Cobas, who offered the two entrepreneurs their first challenge and lesson of the cigar industry: Success comes to those who are persistent. After several failed attempts at speaking to Cobas, Bey learned that she was out due to a sick family member. He made the decision to send her flowers and a note but still didn't hear anything back from her for nearly four months. After some time had passed, Bey decided to call the factory again, and this time not only was Cobas there but he was able to speak to her directly. Cobas remembered the flowers the two men had sent her and quickly agreed to help them create their first cigar, El Milagro, which translates to "the miracle," a fitting name considering the challenge it was to secure the help of Cobas and El Titan de Bronze.
"It was tough getting in touch with her, but I tell everybody that it doesn't matter what you're doing. As long as you're persistent about it, you'll get it if you really want it," says Bey.
This theme of constantly building the business and pursuing any and all opportunities has been a constant through the years since Black Star Line Cigars was first conceived. Not a day goes by that Bey isn't working on the brand. Whether it's taking pictures, posting on social media, or talking to people about the business and his products, there's a lot of work to be done between Bey and the four others he has helping him run the business. Bey looks for new customers all the time, whether it's when he's on the phone with a customer service representative about his internet service or hyping the brand with servicemen in his neighborhood, Bey knows every person he encounters could be a new customer for Black Star Line Cigars. This mindset even sparked the idea for Black Star Line Cigars swag and merchandise, which gives nonsmokers a way to support the brand.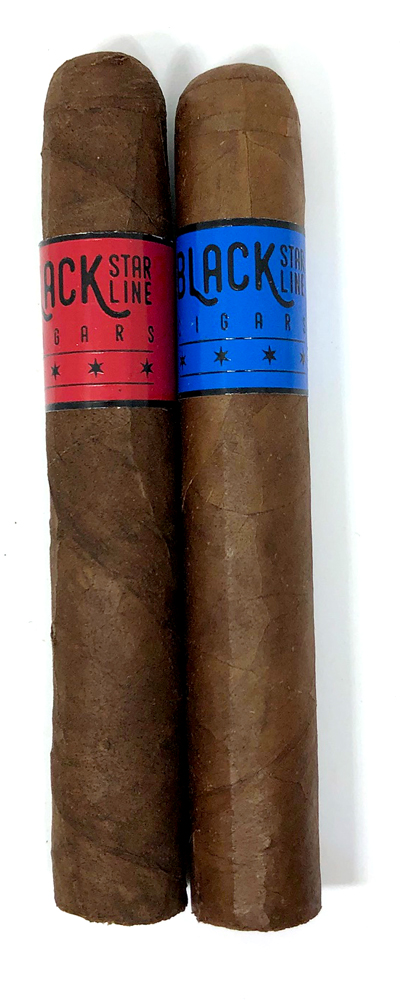 Factory Backing
Just as he had learned from his interactions with Drew, Bey quickly grasped the importance of relationships to building a great premium cigar business and brand. It was Sean Williams, blender and brand ambassador for General Cigar Co.'s Cohiba brand, who introduced Bey to Terence Reilly, vice president of sales and marketing at Aganorsa Leaf. After meeting Williams at a cigar event in Chicago, the two men discussed the future vision and plan for Black Star Line Cigars. Williams named several different factories that Bey could work with for another blend, and Bey chose to work with Aganorsa Leaf, the manufacturer behind one of his favorite brands, Warped. With the backing of Aganorsa Leaf and El Titan de Bronze, Bey and his company received partners who not only understood the cigarmaking process but also the regulations and compliance requirements for business as defined by the U.S. Food and Drug Administration (FDA). With substantial equivalence (SE) requirements being temporarily on hold and not an issue for Bey and other premium cigar manufacturers, he's now focusing on creating more blends and potentially working with other well-known factories to help build Black Star Line Cigars' portfolio of premium cigar products.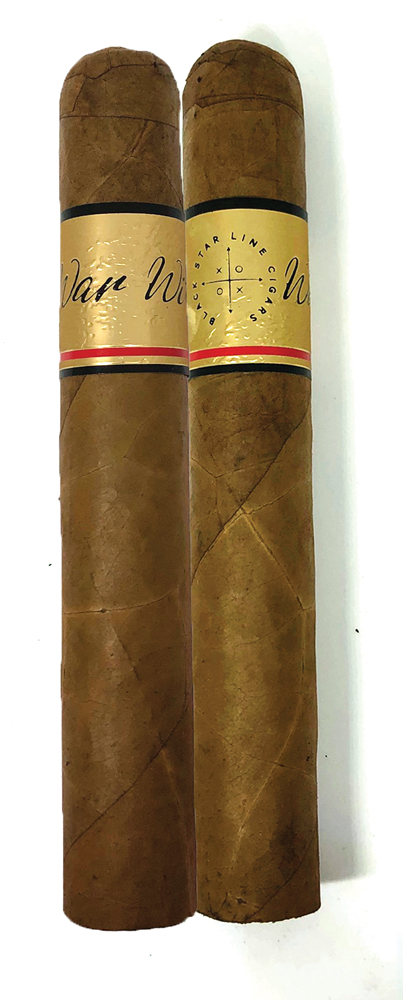 Black Star Line Cigars has two blends made by El Titan De Bronze, and a third blend is from Aganorsa Leaf in Nicaragua. The blend made by Aganorsa Leaf, named War Witch, helped put Black Star Line Cigars on the map. Aganorsa Leaf had presented him and Bell with two samples to consider. With the War Witch blend, Bey says he and his partner were both blown away by the quality of the cigar from the start, whereas the other blend needed some work. Bey pays particular attention to a blend's flavor and its overall strength when considering new blends to expand the Black Star Line Cigars brand. While he personally prefers strong cigars, Bey realizes that not everyone likes strong cigars, so he's set out to create flavorful cigars that will appeal to a wide range of palates. War Witch and El Milagro have both helped his business build a customer base in a short period of time, and his infused cigars, which appeal to those who prefer milder cigars, are among his best-sellers.
Bey worked closely with the factories to help set the strength and overall body of each blend. When it came to choosing the wrapper, binder and filler for all of Black Star Cigar Line's blends, he trusted his own palate and preferences to help guide the process. As a brand owner, Bey felt it was important to personally look at the components of different cigars that he likes and use particular varieties of tobacco that appeal to his palate. This personal approach to blending was inspired in part by another well-known figure within the boutique cigar industry: Pete Johnson, owner of Tatuaje Cigars. Johnson advised Bey to make a cigar that he liked and that appealed to his palate.
"I used this advice in the development of my cigars, and it has worked for all three of our blends," Bey reveals. "When customers smoke our cigars, they can tell I have a good palate based on the product that I produce."
None of this would be possible, Bey says, without the help of strong manufacturing partners like El Titan de Bronze and Aganorsa Leaf. "I knew as a newbie to the industry I couldn't come out of an unknown factory because it may make sales harder initially. So, we went with factories that have great reputations and great business advice."