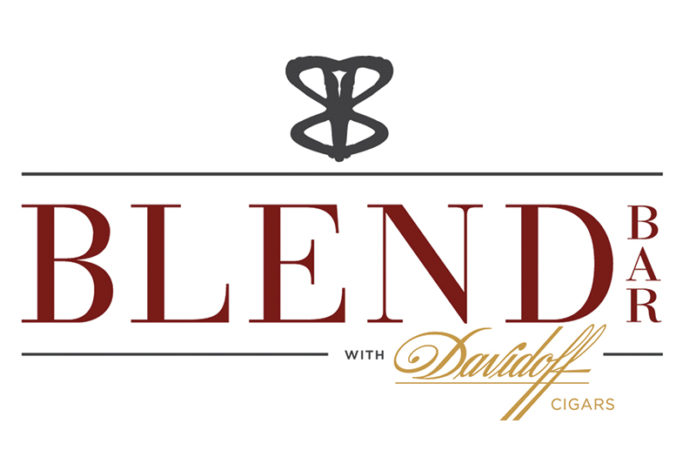 Blend Bar with Davidoff Cigars' Richard Payton has become the first person to earn the Certified Cigar Sommelier Tobacconist designation from Tobacconist University. Payton had already earned Tobacconist University's Certified Retail Tobacconist (CRT) designation. The curriculum for the Certified Cigar Sommelier Tobacconist course includes classes and a final exam that is specially tailored to meet the service needs of employees working in the hospitality industry, including fine restaurants, golf and country clubs, casino lounges, wine/liquor/cocktail bars and stores where cigar are served.
Corey Johnston, the president of Blend Bar with Davidoff Cigars, commented, "It is such an honor to announce Richard's certification, a first for Blend, for the industry and for the world. Richard has been with us since our very first day…and has dedicated himself to world-class service to all our guests. He has spent years mastering the world of cigars and through his passion and commitment to his craft has established himself as a leading expert in the cigar industry."
Jorge Armenteros, president and found of Tobacconist University, commented, "Richard Payton (CRT) quietly made history by becoming the first Certified Cigar Sommelier Tobacconist in the world. Future certified tobacconists and consumers will soon recognize the importance of this accomplishment as Tobacconist University certifies cigar sommeliers in some of the most prestigious and impressive hotels, lounges, bars and country clubs around the world."
Three other Blend employees have also completed the Certified Cigar Sommelier Tobacconist course. They are Rocky Croyle, who works at Blend's Pittsburgh location; Ryan Davidson, an employee at Blend's Nashville store; and Jara Murphy who will be working at Blend's Houston location, which is opening on Jan. 19.
"We are very proud of all our staff, they are a big part of the Blend experience—luxury redefined," Johnston adds. "We were recently recognized as the Best Cigar Lounge in the World by Cigar Journal. We now have the only four Certified Cigar Sommelier Tobacconists in the world as certified by Tobacconist University. We believe this is further validation of the Blend brand."
For more information on Tobacconist University's certification process, visit tobacconistuniversity.com. For more information about Blend Bar and Davidoff Cigars, visit blendbarcigar.com.