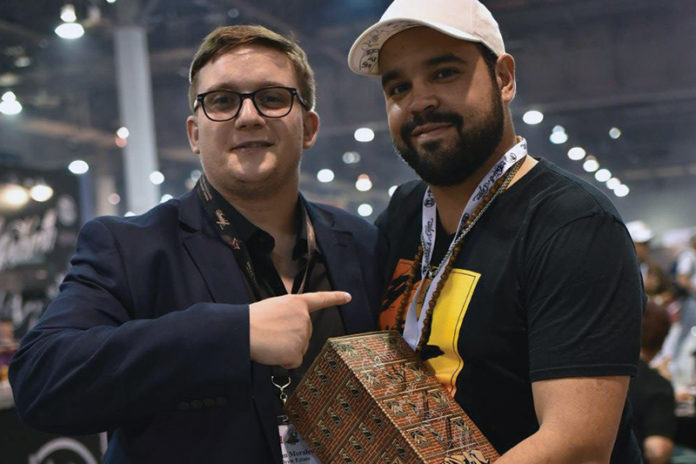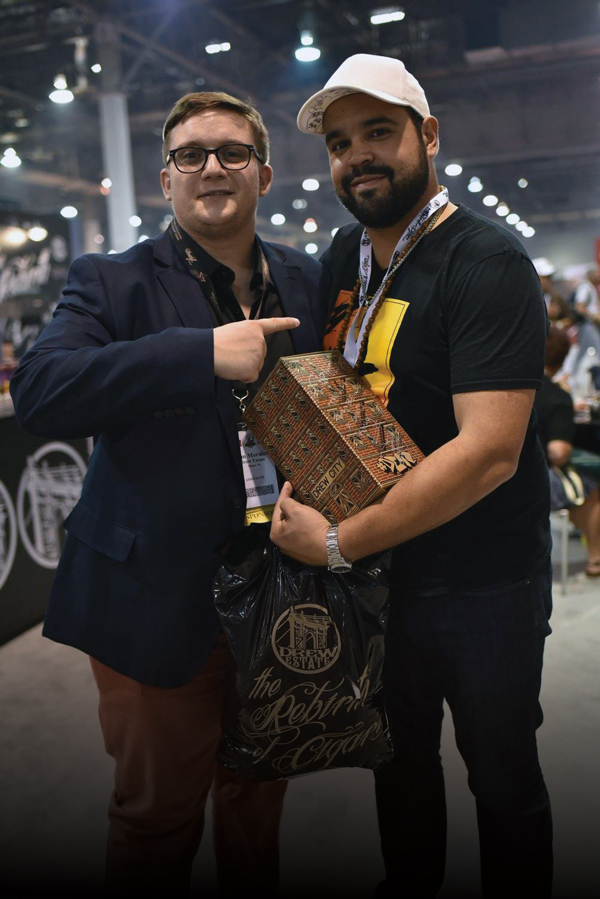 For Drew Estate, the past year has been everything but business as usual: 2017 saw the return of Jonathan Drew as Drew Estate's president, the company had a slew of new premium cigar releases, and it also branched out into podcasting and other new marketing initiatives. The past year was all about growth and seizing new opportunities, something the company has been focused on since its inception.
Drew Estate has always marched to the beat of its own drum and has found success in creating its own trends rather than following them. There are no other tobacco companies like Drew Estate—and that's how those like Sam Morales, the company's director of marketing, prefers it. Morales oversees Drew Estate's brand marketing, consumer engagement and event teams. Like many marketers, Morales must work with other teams within the company—sales, production and finance—to bring his and Jonathan Drew's ideas to life. In addition to watching over Drew Estate's massive premium cigar portfolio, Morales also serves as an advisor to John Drew Brands, Jonathan Drew's new premium spirits company.
Drew Estate is not interested in trends or fads. It has a unique approach to marketing and growing its presence within the premium cigars and spirits categories:
disruption. Taking on the norm, challenging the industry and redefining an entire product category—these are the things that have made Drew Estate a leader within the cigar industry over the past two decades. In the interview to follow, Morales shares his views on Drew Estate's marketing strategy and offers advice for how other tobacco businesses can and should embrace the spirit of disruption.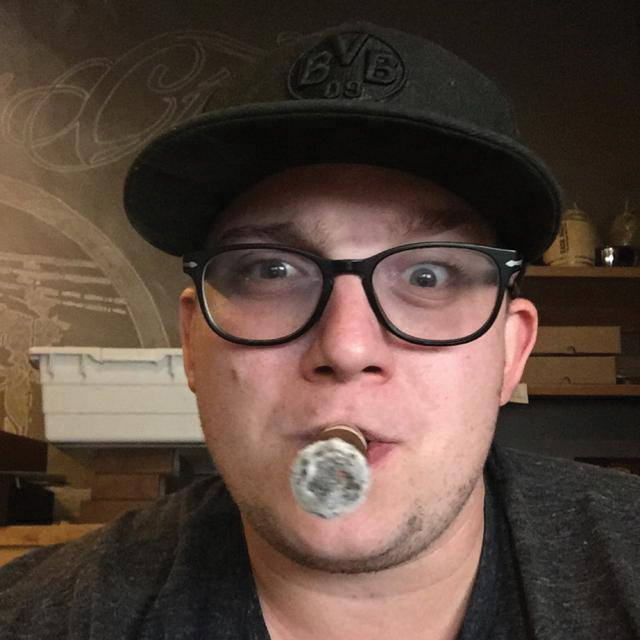 Tobacco Business: You're one of the youngest marketers in the premium cigar space. From your point of view, what are other tobacco companies doing right when it comes to their marketing? What could they be doing better?
Sam Morales: Authenticity is everything. When other companies do something that is contrived, not authentic or [not] within the scope of the brand, I have a hard
time getting excited about it. Substance over style is always in style. I really appreciate RoMa Craft, Espinosa and any brands coming out of El Titan de Bronze for that reason.
From a marketer's point of view, what's the best way for a tobacco company to build a loyal following?
Invest in your customer. The brands who respond to their customers at 3 a.m. over Facebook Messenger, or care when someone had a bad experience with their products [and shares it] on Reddit, win. To build a loyal following, you have to first be loyal to win your customer.
Drew Estate has invested a great deal of time, resources and money into building its digital presence. For other tobacco companies that are on the fence about whether making such an investment is worth it, how would you respond?
It's a great investment for local tobacco shops nationwide to create a subculture of customers in the geographic area to support local sales. Retail shop owners sometimes forget to not just communicate out transactional content. Yes, it's important to communicate when your next event is, or when you are running a great deal, but I like to see a focus on transformational content from retailers—content that rewards the consumer for patronizing their business.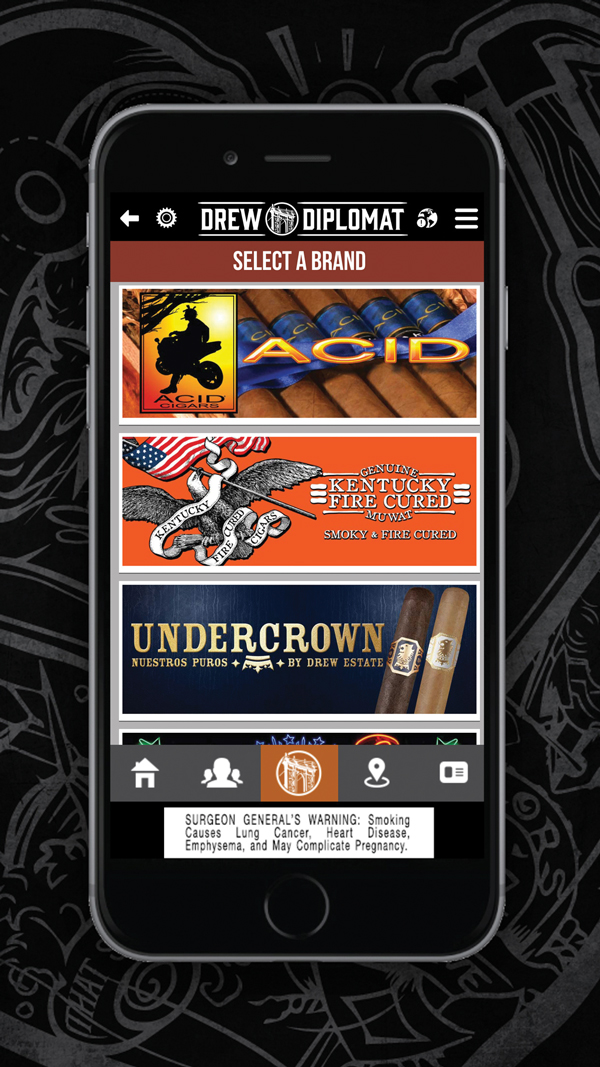 For a little over a year now you've been pushing this idea of rewarding transactional content with the Drew Diplomat app. How has the app helped the company?
The Drew Diplomat program has definitely been a game-changing innovation for Drew Estate. It's fantastic to see our best retail customers and our best consumers engaging on one platform. The amount of behind-the-scenes infrastructure it takes to maintain a mobile application is incredible. That infrastructure definitely has a heavy financial cost on the books, but it's totally worth it.
Building on the topic of branching out into new areas of media to engage with your customers, what is your best tip for building a media platform?
One of my mentors taught me the four prisms of engagement: quantity, quality, consistency and frequency. We try to create the highest quality of content we can, consistently at a frequency that is sustainable. I know that's a lot of jargon in one sentence, but it's seriously impactful.
Drew Estate is known for being a disruptor in the different categories it's involved in. What does it take to be a market disruptor and trendsetter?
I don't think enough credit goes to JD [Jonathan Drew] when it comes to Drew Estate being seen as a disruptor. Drew Estate as a company disrupts the business, but the disruptor is JD. If you look at
T-Mobile and Telecom over the last few years and compare them with Drew Estate, having someone behind the brand who is working to disrupt the status quo, who is reachable, local and hell-bent is the beginning set of ingredients to disrupt a category.
What is your best piece of advice to other marketers in the tobacco industry for achieving real success?
Be the brand, keep it consistent, and have fun.
This story first appeared in the January/February 2018 issue of Tobacco Business magazine. Members of the tobacco industry are eligible for a complimentary subscription to our magazine. Click here for details.
– Interview by Antoine Reid, an editor and digital content director for Tobacco Business Magazine. You can follow him on Instagram @editor.reid