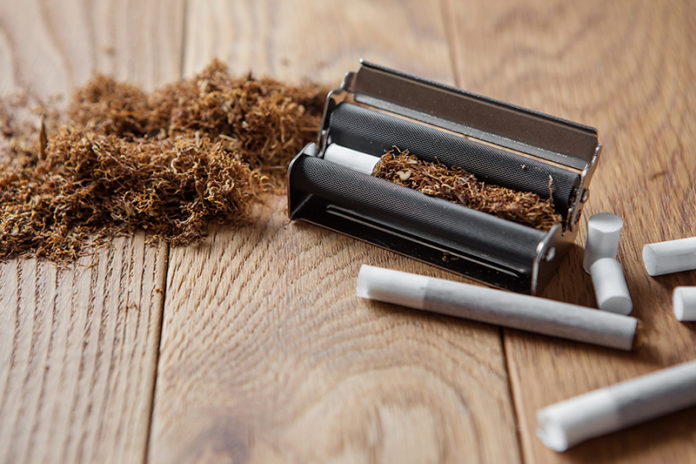 Even during the COVID-19 pandemic, Republic Tobacco is continuing its efforts to stop the sale of fake products, taking on this illegal behavior head-on with aggressive actions nationwide.
With the help of federal and state law enforcements agents, Republic Tobacco's company officials have been carrying out coordinated police raids, government enforcement actions, civil suits, and counterfeit product seizures. According to Republic Tobacco, these products posed a grave risk to consumers due to how they were made using unsafe manufacturing practices and many also contain unknown and dangerous ingredients.
"The bad guys don't stop, so we won't stop—ever," says Don Levin, CEO of Republic Tobacco. "Even at a time like this when an international crisis has essentially lowered the gates on most cities and significantly slowed many businesses, we won't quit doing everything within our power to stop those who seek to profit from selling counterfeit products."
Along those lines, a Nevada District Court judge granted Republic's request for attorneys' fees in excess of $100,000 in July, bringing to more than $800,000 the statutory damages and fines assessed against a Chinese national and his company for selling counterfeit versions of Republic's TOP- and JOB-brand cigarette rolling papers.
Last month, a Tennessee District Court judge allowed all of Republic's claims against a Tennessee resident and his company, Smoke Dreams, to proceed. This stemmed from a U.S. Customs and Border Control operation that intercepted cases of counterfeit JOB-brand cigarette rolling papers imported from China and subsequent sales of counterfeit TOP- and JOB-brand cigarette rolling papers by Smoke Dreams. Republic filed a federal complaint alleging federal trademark violations and related violations of Tennessee law based on the defendants' willful importation and sales of counterfeit TOP- and JOB-brand cigarette rolling papers. After the filing of Republic's lawsuit, Smoke Dreams closed down and sold its assets.
Ultimately, Republic reached a settlement with the defendants in which they admitted to their intentional and willful counterfeiting activity, agreed to a permanent injunction, and agreed to provide reasonable assistance in Republic's investigations. On October 13, 2020, Chief Judge Waverly D. Crenshaw, Jr. entered the permanent injunction.
Republic also filed a federal lawsuit in Pennsylvania against two related sellers of TOP- and JOB-brand cigarette rolling papers, Easy Wholesale, Inc. and Smoke Shop (a/k/a DK JOO Inc.), as well as the individual owners of the companies, alleging the sale of counterfeit goods in violation of the Lanham Act. Over defendants' objections, in August 2020, a federal judge allowed Republic to take the depositions of the individual owners and a third-party witness. Similarly, despite defendants' opposition, the judge entered an order last month allowing Republic, via a third party, to examine defendants' accounting software system. This lawsuit is ongoing.