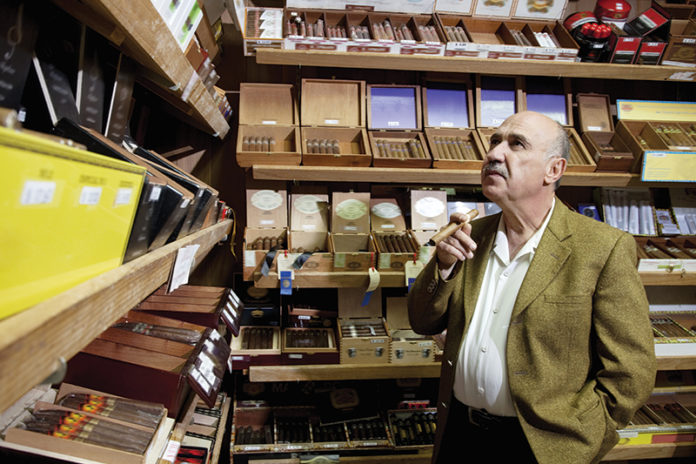 With the continued pressure of local ordinances and state legislative bills that seek to restrict or prohibit the sale of legal tobacco products, raise excise tax rates and increase the legal age to purchase tobacco products, retailers need to invest the time to develop a relationship with their local and state lawmakers.
This is important because retailers have the means to educate lawmakers about how product bans, tax increases and other restrictions on tobacco products affect their businesses, their employees' jobs and the support that they provide to their local communities. Moreover, elected officials are usually very open to getting to know their constituents and want to learn about local businesses in their districts.
This year will be similar to past years, with numerous local and state legislative proposals that will directly impact the sale of tobacco products. Now is an excellent time for all retailers to reach out to their local and state officials to begin the process of developing these relationships.
The following suggestions will help you establish a relationship with lawmakers:
Visit your city or town's website and find the list of the city council or town board members.
For state lawmakers, visit your state's legislative website. The home page should have an address form to complete to obtain the names and contact information of the state senator and state representative for the district in which your store is located.
For members of the National Association of Tobacco Outlets, NATO staff members are also available to assist retailers in determining their local and state lawmakers. You can ask for help by emailing the staff member listed below who is assigned to cover your state:Tim McKinney

(timmckinney@natocentral.org): Connecticut, Delaware, Indiana, Kentucky, Maine, Maryland, Massachusetts, New Hampshire, New Jersey, New York, Pennsylvania, Rhode Island, Tennessee and Vermont.Josh Pruett (joshpruett@natocentral.org): Alaska, Colorado, Idaho, Kansas, Montana, Nebraska, New Mexico, North Dakota, Oklahoma, Oregon, South Dakota, Texas, Washington and Wyoming.