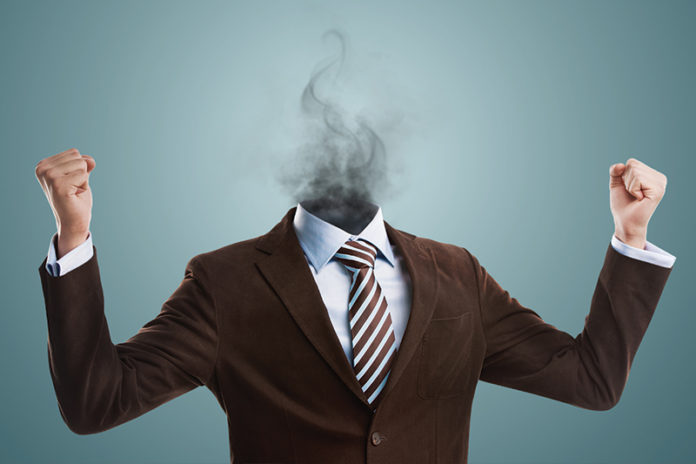 If you're a working professional, you're bound to experience something that can easily slow down progress and bring down the best entrepreneurs–burnout. Burn out is a serious problem, especially in a demanding product category like tobacco that often requires long hours, a lot of travel, tight deadlines, lofty goals and a constant hustle and grind to achieve success. In a 2016 survey conducted by Morar Consulting, 614 U.S. human resource professionals said burnout was responsible for sabotaging workforce retention. The top three reasons for burnout in the workplace? Unfair compensation (41 percent), working beyond the typical 8 hours (32 percent), and having an unreasonable workload (32 percent).
With the average work week now clocking in at 47 hours (according to Future Workplace), burnout is becoming more inevitable. Regardless of what part of the tobacco industry you work in, at some point in your career, burnout is something you will have to deal with at some point and probably more frequently as the demands of your position and product increase.
Matt Booth, owner of the Room101 brand, spoke to Tobacco Business recently on the topic of burn out. "I have burned out and come back several times," he commented. "Burn out is inevitable when you grind as hard as we do–the challenge is how you sack up and push through to the other side. I promise if you push hard enough you will find there is another side to that burn."
Robert Caldwell, another entrepreneur in the premium cigar industry, also linked the grind and hustle requirements that come with working in the tobacco industry with burning out. "I have learned to listen to myself and step back when I need to. A lot of people think that you have to keep pounding. You do, but you also need to know when you need to reset. I know that my productivity is at its best when my mind is clear and I can make the right decisions."
Here are several ways you can identify the source of stress with your job and get to the other side of burnout to become a more successful entrepreneur.
1. Improve Your Workplace Relationships
Are you the type who feels you're the only one who can properly do certain workplace tasks and thus take on more duties and responsibilities than your peers? You're likely to experience burnout more than you are success. To become a successful entrepreneur, you need to learn to become a team player and build a supportive network and team within your workplace.
"Great things happen with great people and great teams–you can't do these things by yourself," explains Michael Giannini, creative director at Ventura Cigar Company. "You've got to have a team that you trust. Trust their instincts, trust their perspective and listen to them. I try to have many people involved in my projects and I love for people to poke holes in stuff because I haven't thought of everything and there are different experiences that always help make things better."