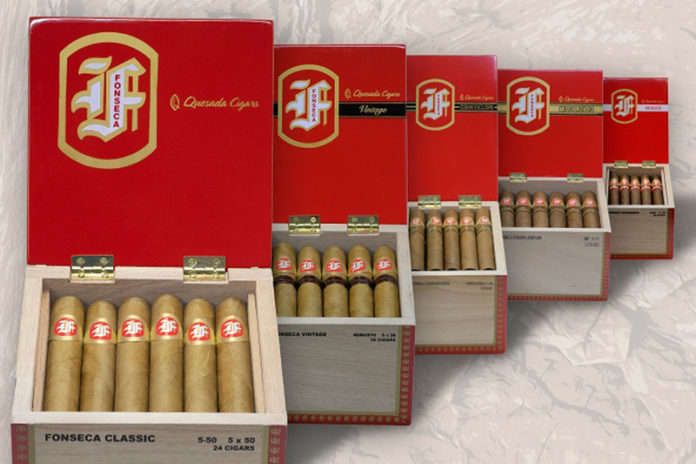 Quesada Cigars has given its iconic Fonseca brand a total makeover. The refreshed Fonseca brand has 5 different blends: Fonseca Classic, Fonseca Vintage, Fonseca Cubano Exclusivo, Fonseca Cubano Limitado and Fonseca Nicaragua. In that same order, the level of intensity increases throughout the line.
The rebrand will bring back the original band used since 1974 and a secondary band that will differentiate each blend from one another. Another change impacts the Fonseca Cubano Exclusivo, which will no longer be presented as a box-pressed cigar but will still use the same tobaccos as before. The price of each line in the Fonseca collection will also remain unchanged.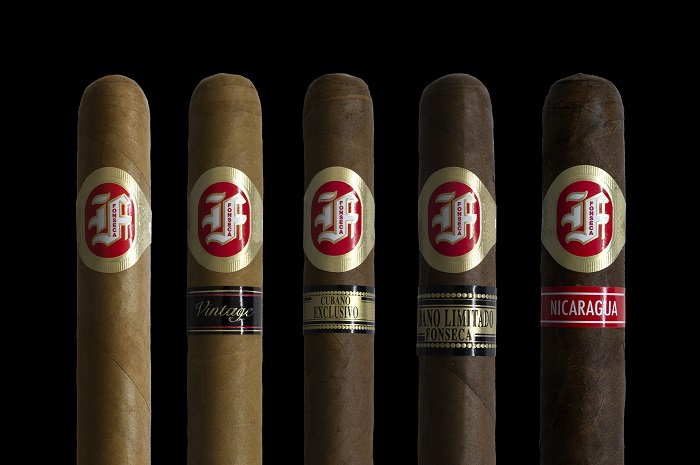 "With Fonseca we have managed to offer cigar enthusiasts all types of smokes in one brand. From a medium but flavorful smoke such as the Fonseca Classic to a more intense and full-bodied smoke in the Fonseca Nicaragua. Now was the time to redesign the brand, and we have managed to do so with something that cannot be missed, a solid red lid with the iconic Fonseca Logo on it," said Manuel "Manolo" Quesada, president of Quesada Cigars.
"We are very proud of what we have achieved with this brand over the years, and now we are prouder to reintroduce it to the market with a fresher look. From a brand image perspective, it was very important to identify Fonseca with this new and unified packaging," commented Fruela Roces, CEO of Quesada Cigars.
"For over 44 years we at Quesada Cigars have carried this amazing brand in our portfolio, and now we are proudly bringing to customers a more attractive and modern look. An eye-catching packaging that for sure will call the attention in every humidor or lounge that it sits in and; of course, a great cigar that will satisfy all smoker's palates," added the senior brand director and Manolo's daughter, Raquel Quesada.
The rebranded Fonseca line is now available at Quesada's retail partners. For all the latest from Quesada Cigars, visit quesadacigars.com.