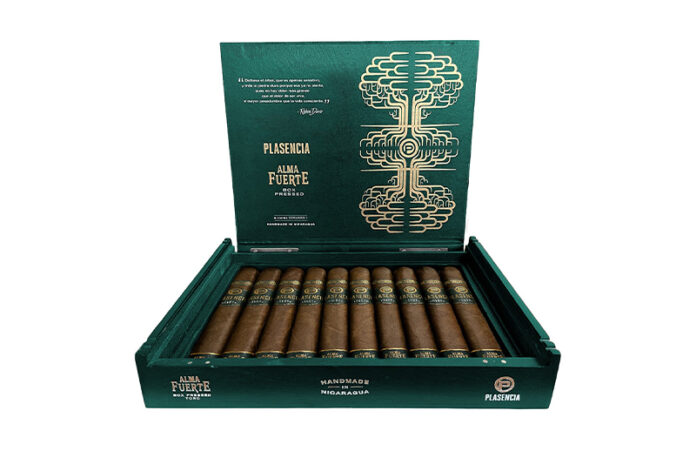 Plasencia Cigars has announced that its Plasencia Alama Fuerte Colorado Claro will be getting a line extension with the addition of a 6 1/4 x 54 Toro box-pressed. This new vitola, named Eduardo I, is dedicated to the very first generation of the Plasencia tobacco family.
"It is important for us to continue to acknowledge our family history and use them as inspiration as we go forward. Eduardo Plasencia took a major risk by crossing the Atlantic Ocean to start farming tobacco in a faraway land. Without him, there would be no Plasencia tobacco family. We look forward to presenting the Plasencia Alma Fuerte Colorado Claro Eduardo I at the 2022 PCA in July," commented Nestor Andres Plasencia, CEO of Plasencia Cigars.
Eduardo Plasencia was the pioneer of the Plasencia tobacco family . He migrated from the Canary Islands to Cuba and started growing tobacco in 1865, launching the Plasencia's long history and business in tobacco. Today, the Plasencia tobacco family is in its 5th generation and the decision was made to create a vitola in homage to him.
The Colorado Claro wrapper comes from the vast Plasencia tobacco library and was aged for over 10 years. The result is a smoother smoking experience. Smokers can expect notes of cocoa and almonds before the cigar transitions to a hint of nutmeg and cedar in its final notes. The new box-pressed Toro release of Plasencia Alma Fuerte Colorado Claro Eduardo I will come in 10-count boxes with each cigar having a suggested retail price of $20.60. It will begin shipping to retailers this September.
For all the latest news from Plasencia Cigars, visit plasenciacigars.com.