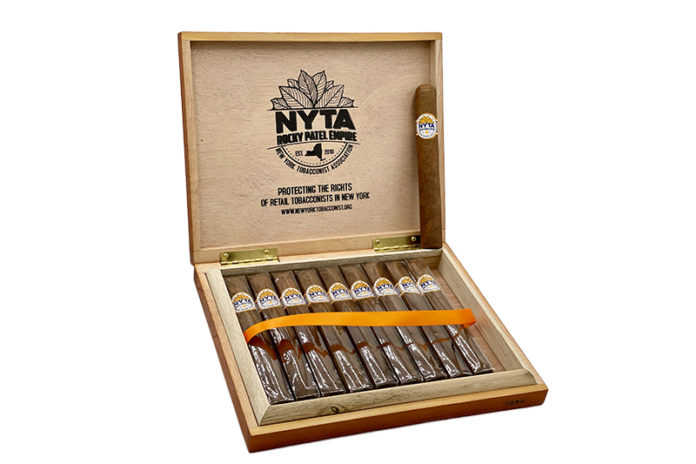 Rocky Patel is joining the fight against premium cigar taxes in the state of New York with a special release. The NYTA Rocky Patel Empire will be an exclusive cigar release from Rocky Patel that will only be available in stores across New York State. Patel will be donating proceeds from sales directly to the NYTA.
The NYTA Rocky Patel Empire will be available in 10-count boxes with only 1,500 boxes set for release this year. In a press release, Kathleen Kelly, owner of Queensbury Cigar & Pipe, described this cigar as being a "medium body Honduran cigar that will retail for $11.99 per cigar and $109 per 10-count box."
The New York Tobacconist Association (NYTA) will use the proceeds from this exclusive release to fund its lobbying efforts and to promote new initiatives it is currently hoping will pass in New York State, including S.B. 6741 which would set a 50-cent tax cap in the state. A second initiative, S.B. 6742, will establish the creation of a special sate liquor license that will allow a cigar lounge to operate an in-store bar in that will feature New York State-made beers, wines and spirits.
These two bills have been the focus of Mike Glynn, the owner of Rocky's Cigars, who also serves as the current president of the NYTA. Along with the NYTA's board members, other lobbyists and the Premium Cigar Association (PCA), Glynn has been promoting these bills with legislators since October 2020.