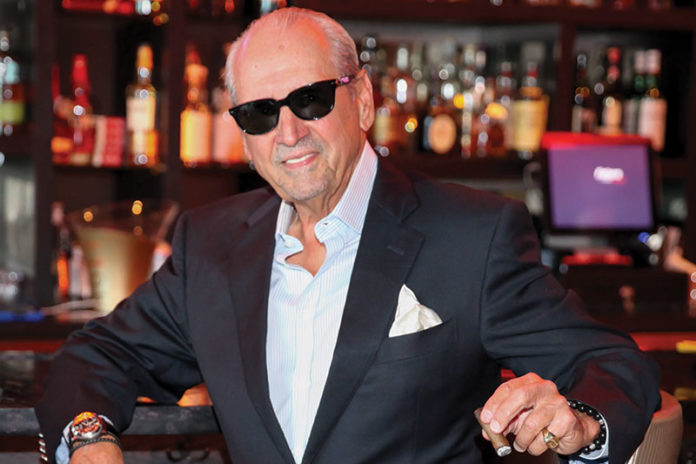 While the actual date of his 75th birthday was Feb. 14, 2018, Nestor Miranda and the company he founded with his wife Mariana are just now getting around to inviting consumers and retailers around the world to share in the celebration. Announced at the International Premium Cigar & Pipe Retailers Association (IPCPR) trade show and convention in July, the Nestor Miranda Collection 75th Anniversary cigar was officially launched at an exclusive party at Cava Cigars in Miami, Florida, on Sept. 28. Like all previous Nestor Miranda Collection cigars, the 75th Anniversary edition was crafted by Pepin Garcia at the My Father Cigars factory in Esteli, Nicaragua. Composed entirely of Nicaraguan tobaccos, the cigar is presented solely in the Salomon (7 1/4 x 57) shape and is limited to just 1,000 boxes containing 15 cigars each.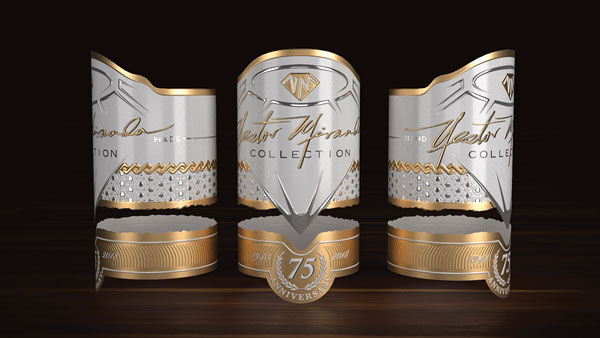 "The Nestor Miranda Collection 75th Anniversary represents everything about me," Miranda says while attending an event at Carmack's Cigar Shop in Noblesville, Indiana. "The finish of the box and the presentation speak for themselves. I was in shock when I saw it for the first time at our annual national sales meeting in Miami. At the end of the meeting, Jason [Wood, Miranda's son-in-law, who is president of Miami Cigar & Company] presented the cigars to me. They were a surprise. When he showed me the box, I was amazed because it's so beautiful. The cigars are a little peppery with some coffee notes and a little honey, too. I love it. They burn great, and I think the strength profile is medium-plus. There's strength to them, but it's a refined strength."
It's a description that's equally apt for the man for whom the cigars were made and the company that he and his family have established. Through nearly 30 years in the premium cigar business, Miami Cigar & Company has had its share of both success and misfortune—even, at one point, nearly shutting down. Yet through all the ups and downs, two important factors have guided the Mirandas—passion for cigars and an intense desire to provide customers with the best products and the best service possible.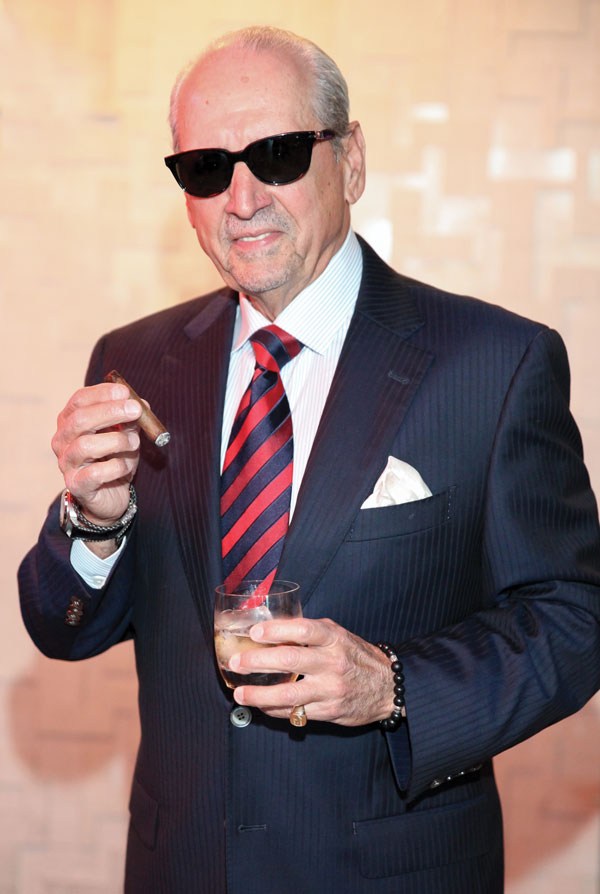 From Humble to Global
When the Miranda family established Miami Cigar & Company in 1989, the premium cigar industry was vastly different than it is today. Before the heralded Cigar Boom began in the mid-1990s, the industry was struggling. Premium cigar sales were flat at best, cigar companies were closing down or reducing staff, and pipes and pipe tobacco sales were the primary focus of most premium tobacco shops—so the Miranda family's prospects for success weren't entirely rosy.
With the part-time help of their son, Danny, and daughter, Tatiana, Mariana did most of sales calls, loading her car with boxes and bundles of cigars and traversing the highways and back roads of South Florida visiting every store that sold cigars. She also took care of billing and shipping. On weekends, Nestor joined Mariana on the road. The couple set a goal to sell $1,000 worth of cigars each Saturday, and they would continue to make sales calls until they reached their goal.
Despite all the hard work, Miami Cigar & Company's sales were just $80,000 in the first year, but they rose in ensuing years as the Mirandas established more relationships within the industry and as overall cigar sales in the U.S. rose. By 1995, Miami Cigar & Company's sales had climbed to $19 million, ensuring the company's long-term future. Miranda then retired from Southern Wine to join his family full time in the cigar business.
At the height of the Cigar Boom, Miami Cigar & Company's future looked bright. It had its own Don Lino line made at the United States Tobacco Company's (UST) factory in Honduras and distribution rights for La Aurora's La Aurora and Leon Jimenes brands, as well as distribution rights for UST's Don Thomas and Astral cigar brands. For the first 10 months of 1996, the company sold 12 million cigars, but then UST's decision to assume distribution of its own brands in November 1996 almost destroyed the company. In addition to canceling its distribution agreement with Miami Cigar & Company, UST also stopped making the Don Lino line. As the 1996 holiday season approached, Miami Cigar & Company had very few cigars to sell to its customers.
Years later, Miranda was vindicated when he successfully brought suit against UST for the damages done to his family's business. Having La Aurora agree to make the Don Lino brand for Miami Cigar & Company strengthened the already close bond between the Leon and Miranda families.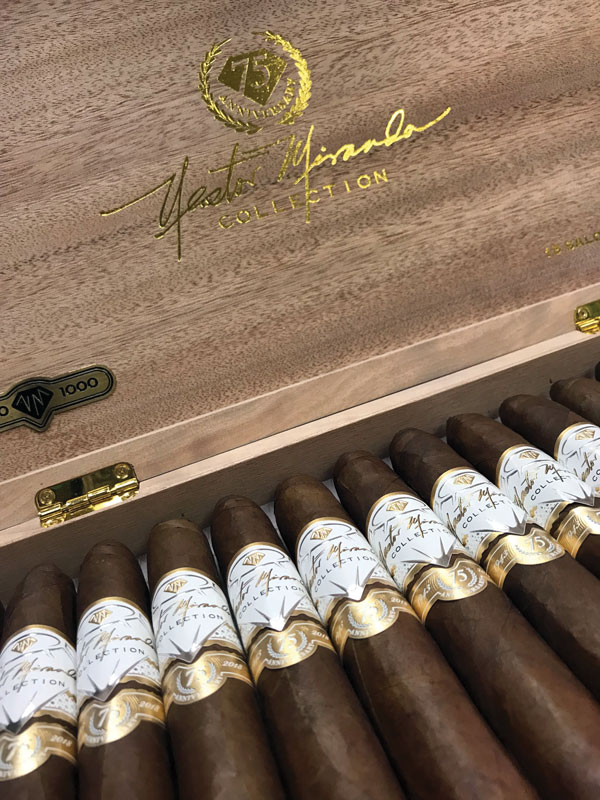 Today and Tomorrow
Having survived tumultuous times in the late 1990s, the Mirandas have strengthened their company's portfolio throughout the first two decades of the 2000s. Miami Cigar & Company's partnership with La Aurora has grown deeper. The oldest cigar manufacturer in the Dominican Republic, La Aurora continues to make Don Lino for Miami Cigar & Company, as well as the company's flavored cigar brand, Tatiana, which is named for Nestor and Mariana's daughter who has worked in the family business since 1994. Easily the company's most popular offering, Tatiana is among the world's top-selling flavored cigars, with distribution in 25 countries. Distribution of La Aurora brands, such as Preferidos, Leon Jimenes, Guillermo Leon and DNA, continues to grow.
Semi-retired now, Nestor and Mariana still take a daily interest in Miami Cigar & Company's operations. Jason Wood, the couple's son-in-law, is now running the company, allowing Nestor a little more time to enjoy his other passion, hunting, and to travel to retailers for events around the world. In 2019, Miami Cigar & Company will be celebrating its 30th anniversary. While he's unwilling to share details about the company's plans for the celebration, Nestor promises that consumers and retailers alike will enjoy what the company produces this year and beyond.
"I've followed my passion, and we've been a little lucky along the way," Nestor says. "I've accomplished a lot, and I want to maintain it. I appreciate the confidence that retailers and consumers have given me. Jason is doing a great job of running the company, and he loves the business, so Miami Cigar & Company is going to be around for a long time. [This] year, as we celebrate our 30th anniversary, there will be a lot of surprises—things that our consumers are really going to like—which is what I've always enjoyed about being in the cigar industry. Surprising your customers with something they're going to love is a great honor and a real pleasure. That's where the passion pays off."
This story first appeared in the January/February 2019 issue of Tobacco Business magazine. Members of the tobacco industry are eligible for a complimentary subscription to our magazine. Click here for details.
– By Stephen A. Ross, senior editor of Tobacco Business Magazine.