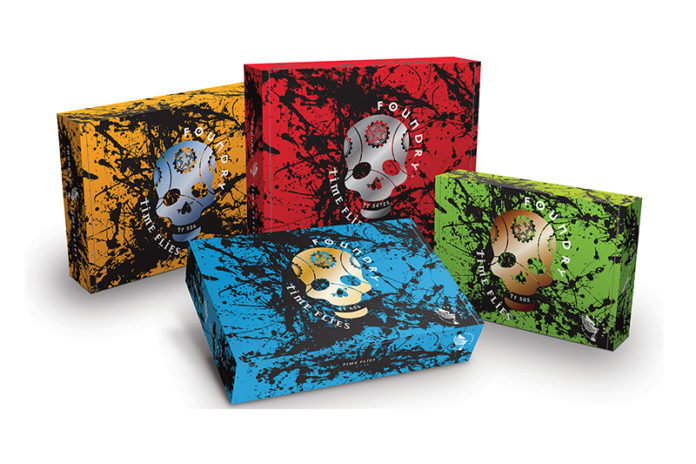 Foundry Tobacco Company has a new home. The brand that was once owned by General Cigar Company has been acquired by Kretek International and will be distributed by Ventura Cigar Company, effective immediately. Foundry's last big release, Time Flies, which was developed by Michael Giannini and A.J. Fernandez, will be the first blend distributed by the company. Ventura Cigar Company has announced that it will soon begin to work on new blends that will be sold under the Foundry banner.
Before becoming the general manager at Ventura Cigar Company, Giannini worked with Foundry Tobacco Company and its Time Flies blend, making this latest move a natural fit for him. "To see Foundry boxes on my Ventura Cigars' desk is a little bit unreal. And yet, it seems so normal to have them sitting there. Almost like they are returning home. I'm thankful to General Cigars for taking such good care of the brand, and to the solid relationship between General and Kretek International that enabled this new phase for Foundry. I'm proud to represent the brand, both where it started, and now where it's headed."
Foundry Tobacco Company set out to be unconventional and aimed to spark conversation. Each blend guided the senses on a journey of evolving tastes and experience. With Giannini at the helm, Foundry disrupted the cigar scene with its edgy look and avant-garde experience.