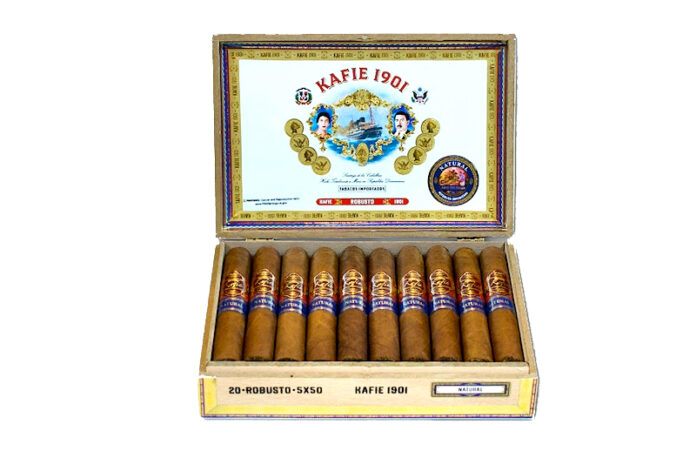 Big changes are in store for Katie 1901 Cigars. The company has moved its production over to the Dominican Republic's La Aurora Cigars Factory and completely rebranding its 4 core lines as well as the Kafie 1901 Serie L Natural.
Over the past two years, Dr. Gaby Kafie, owner of Kafie Trading Company and the Kafie 1901 Cigars brand, has worked on moving his cigar's production and revitalizing its cigar lines. In November 2021, he closed his factory, Tabacalera G. Kafie y Cia, that was located in Danlí, Honduras and moved all of his cigar production to La Aurora S.A. This was done in order to continue to work on what he refers to as his "dream blends," including creating a good puro, which he considers to be the holy grail of all blends. Dr. Kafie has dedicated the past three years of his life towards achieving this goal.
His latest blend, the Serie L Natural, was created to commemorate his 50th birthday and near decade-long investment in the premium cigar industry.
"Since inception, our company has been focused on making blends which feature tobaccos from many countries. Typically one cigar blend has tobaccos from multiple countries. Our Kafie 1901 Serie L Natural on the other hand is a 100 percent Dominican Puro, a blend which was only made possible through the guidance of La Aurora's head master blender Mr. Manuel Inoa," he wrote in a press release.
He went on to say, "This is a cigar that I have been wanting to make for over 5 years. It has finally come to life and such a quality blend was only possible in the Dominican Republic. This will be a permanent addition to the Kafie 1901 Cigars portfolio. Our Kafie 1901 Premium Cigar Core line now consists of 5 blends, each unique in their own way."