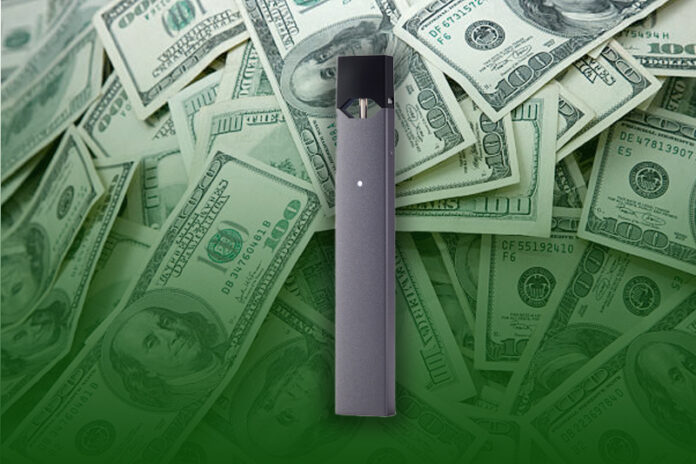 Juul Labs, a U.S. manufacturer of e-cigarette, will pay $438.5 million to 34 states following a settlement that comes after a two year investigation involving the company's marketing and sales practices. The investigation concluded that Juul deliberately marketed its e-cigarette products to young people despite sales to this age group being illegal.
The $438.5 million settlement will be paid out over 6-10 years to Alabama, Arkansas, Connecticut, Delaware, Georgia, Hawaii, Idaho, Indiana, Kansas, Kentucky, Maryland, Maine, Mississippi, Montana, North Dakota, Nebraska, New Hampshire, New Jersey, Nevada, Ohio, Oklahoma, Oregon, Puerto Rico, Rhode Island, South Carolina, South Dakota, Tennessee, Utah, Virginia, Vermont, Wisconsin, and Wyoming.
At one point, Juul was the most popular e-cigarette brand among youth in the U.S. According to the investigation's findings, Juul marketed its products through social media promotions, free samples, and launch parties. Also, some of its marketing featured young models to advertise its products, according to accusations made by the office of Texas' Attorney General Ken Paxton. Also, Juul's packaging and design made it appealing to youth as it was made available in popular flavors including fruit, mint and mango and was easy to cancel and hide.