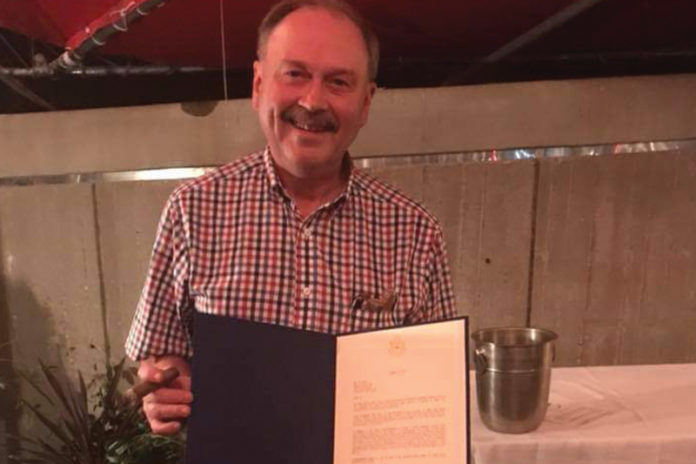 A very special celebration to honor Jim Clark's 40th anniversary at the legendary Straus Tobacconist was held on Oct. 10, 2018, at The Montgomery Inn Boathouse in Cincinnati, Ohio. The celebratory dinner included cocktails and cigars and cost guests $150 with all the proceeds benefiting the Ohio Premium Cigar & Pipe Association.
Straus Tobacconist is the third oldest continuously operating premium tobacco shop in the United States. The store's history began in 1880 when Henry Straus began a wholesale cigar company in Cincinnati. Straus moved his company to its current location on Walnut St. in downtown Cincinnati in 1905.
Clark's association with Straus began in 1978 after he graduated from nearby Xavier University and accepted an accounting position with Straus' parent company. Having worked in a retail shoe store while he studied at Xavier, Clark made a few recommendations to improve Straus Tobacconist's business. Those recommendations paid off and he soon became the store's manager in addition to his accounting duties. In April, 1991, Clark bought Straus Tobacconist and he has since added a second location in Florence, Kentucky.