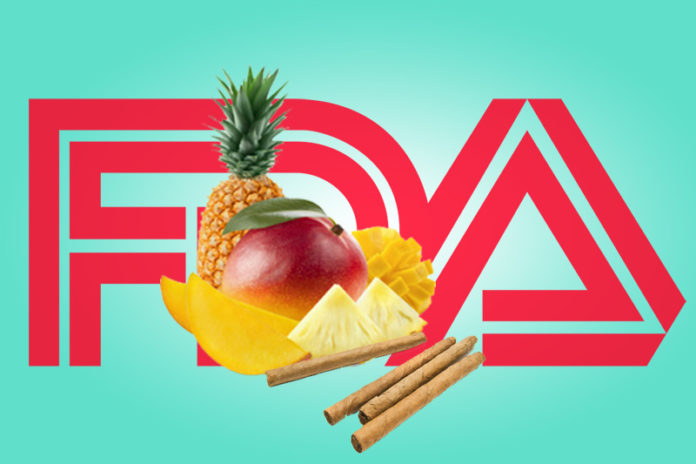 The U.S. Food and Drug Administration (FDA) has updated its regulatory roadmap known as the Unified Regulatory Agenda. This document outlines the regulatory priorities of the FDA and provides some sense of a timeline for the FDA and other federal agencies. Among the FDA's priorities–reducing the burden of addiction crises, including nicotine and youth tobacco use.
Nicotine and youth prevention as it relates to tobacco use has been a major initiative of the FDA in 2018. So far this year, the FDA has issued three advanced notices of proposed rule making (ANPRMs) that relate to tobacco–nicotine levels, flavors, and the premium cigar category [read more here]. These ANPRMs were issued and comments were submitted by various manufacturers, trade associations, advocates and anti-tobacco groups on these topics and are currently being reviewed by the agency. The FDA has a comprehensive multi-year plan in place to address tobacco and nicotine regulation and is determined to help curb nicotine and tobacco addiction and significantly reduce tobacco use among America's youth.
"We'll continue to consider a product standard to lower nicotine in combustible cigarettes to minimally or non-addictive levels, and we're proposing additional meaningful actions to advance our comprehensive approach to nicotine, combustible cigarettes and electronic nicotine delivery systems," wrote FDA commissioner Scott Gottlieb in a recent press release.
One area of Gottlieb and the FDA's comments that caught the attention of the tobacco industry was the agency's Unified Agenda relating to flavors in tobacco products. The FDA is looking to establish a standard for flavors in tobacco products, establish requirements for tobacco product manufacturing practices, implementing product standards for testing battery safety and battery management systems of e-cigarettes, creating registration and product listings for tobacco products and administrative detention of tobacco products. Gottlieb also reaffirmed the FDA's recent ramped up efforts to address what it views as an epidemic as it relates to youth use and access to e-cigarette and ENDS products.
"This comprehensive plan aims to stop youth use of, and access to, tobacco products—especially e-cigarettes. Significant regulatory and research efforts related to access, marketing are already underway and new steps are forthcoming," Gottlieb said within the press release.
Scott Pearce, executive director of the International Premium Cigar & Pipe Retailer Association (IPCPR), responded to the updated Unified Regulatory Agenda by stressing the importance of persistent advocacy of premium cigars, a topic the FDA noted is still ongoing and under review.
"As an organization, our number one priority is to fight on behalf of our retailers and the industry at large to bring a quick resolution to arbitrary regulations on premium cigars. We have the right message and we've armed the FDA with government data disproving the need for regulations. However, the agency chose to prioritize other initiatives at the moment. I remain optimistic that the FDA will address this glaring issue – but it is on all of us, as a united voice for the industry, to continue applying pressure on the Administration and the Congress," said Pearce.
Ken P. Neumann, president of the IPCPR Board of Directors, notes that the Deeming Rule has already caused damage to the premium cigar industry–both for manufacturers and for retailers–and yet the overall benefit to the FDA's agenda and initiatives is unclear.
"Cigars have needlessly come off the market, retail jobs remain at risk and the uncertainty of rising product costs and reduced stock continue to threaten brick and mortar stores around the country. All of this without any proven benefit to the public health or the FDA's goal of stopping youth use of tobacco products and mitigating adult addiction to nicotine," added Neumann.
Also concerning to the IPCPR and other tobacco businesses was the new FDA proposal within the Unified Regulatory Agenda that called for "characterizing flavors" in all cigar products to be prohibited. Flavor bans are nothing new on the state and local levels but a ban of flavors on a national federal scale would be devastating for many tobacco manufacturers. The FDA and other health advocacy groups have voiced their concerns and opposition to flavors, which they have said is key to youth addiction to tobacco products.
You can read the full Fall 2018 Unified Agenda by clicking here. For all the latest legislation and FDA news impacting the tobacco industry, click here.