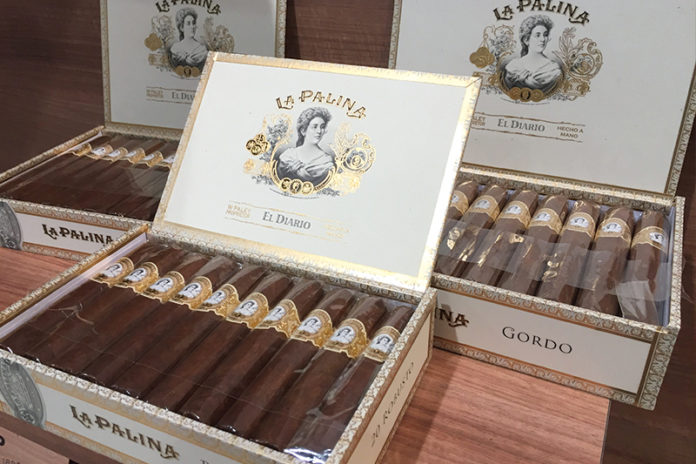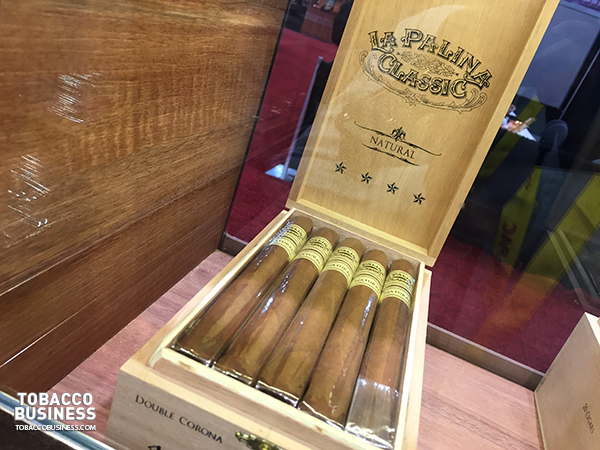 If you've been following La Palina on social media this year, you got a tease of what the company planned to roll out at this year's IPCPR Show.
La Palina's design aesthetic could be called very traditional and straightforward. La Palina's history and brands have always been centered around the Paley family, with founder Samuel Paley's wife Goldie Drell Paley, often appearing in the band and artowrk. This year, La Palina went off script a little, releasing a few cigars and marketing them in a way to appeal to a new generation of cigar smokers.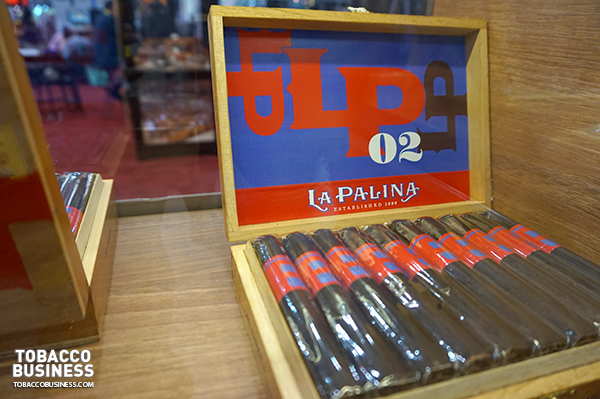 The big new release from La Palina this year is the La Palina Number Series. Positioned in the display cabinets outside of its booth, Number Series looks and feels like a major departure from the other cigars in the company's portfolio. There's no sign of Samuel Paley, his wife Golide or the typical family lineage with this cigar–and that's actually not a bad thing. The new design, while it can be a bit jarring, is a smart move on La Palina's part because it does stand out when stacked up alongside a shelf of other cigars. Big letters, poppy, bold and different, this cigar stands out and grabs your attention so whether you love or hate the design, it's effective in breaking out and capturing someone's attention within a humidor.
Another cigar that stood out in La Palina's booth this year was the La Palina Fuego Verde, which was released back in March. Jumping on the Candela train, Fuego Verde features a Honduran binder, Nicaraguan fillers and is affordably priced around $7.50 a stick. While it may seem like a novelty or a cigar that would only be popular around St. Patrick's day, candela cigars seem to be making a comeback with many companies creating cigars with these wrappers that are available year round.