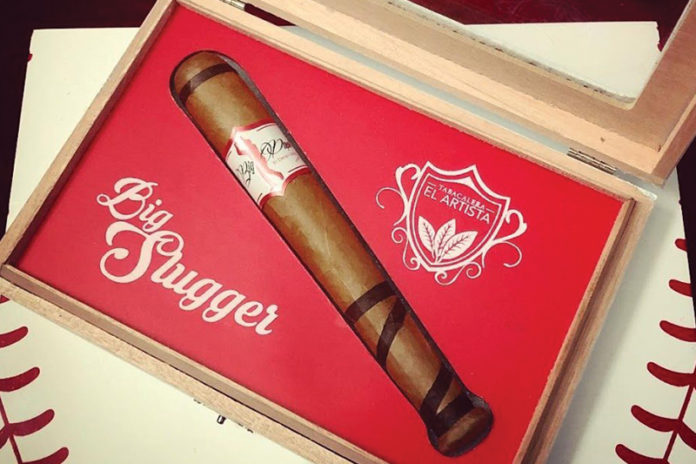 El Artista Cigars have two new promotional product on the way for its popular Big Papi by David Ortiz brand. The first of those is the new Big Slugger, a baseball bat-shaped cigar that comes packaged in a keepsake box. Big Slugger features the original Big Papi blend but features two contrasting wrappers. It's made in the Dominican Republic and retails for $45.
"We wanted to produce items that really stand out," said Radhames Rodriguez, president of El Artista USA.
The second new product release is the Big Papi cigar humidor. This humidor can hold up to 50 cigars and will come in two iterations–an empty version that has a MSRP of $120 and another that comes pre-stocked with 20 Big Papi cigars that has a MSRP of $330. The humidors are made in the Dominican Republic, similar to the Big Papi cigars.