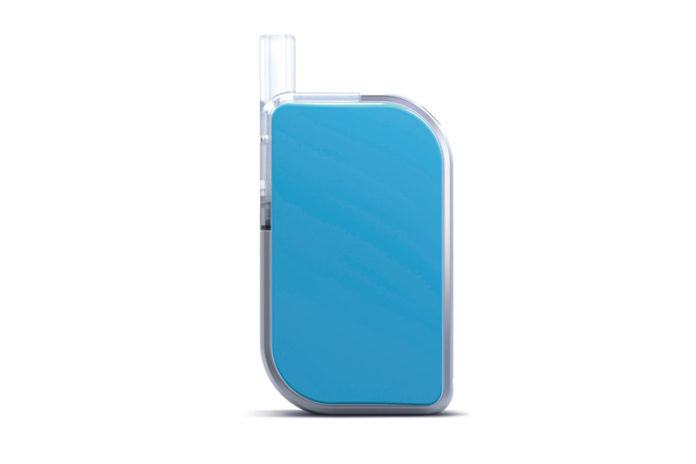 E-Alternative Solutions has signed a multi-year marketing and distribution agreement to exclusively market a revolutionary new system in the U.S.
E-Alternative Solutions (EAS) announces the widespread release of the Cue Vapor System, which it will begin distributing to high-volume retail locations starting early next year. The Cue Vapor System is a patent-pending technology that delivers full-flavor, all-day vaping with just the push of a button. "It is vaping made simple," says Alex Basile, CEO of Digirette, the inventor of the device. "Click in the desired pre-filled, leakproof cartridge and push the button. No coils to change or tanks to fill."
EAS and Digirette recently signed a multi-year distribution agreement whereby EAS, a sister company to Swisher International, will be the exclusive distributor of this technology in the U.S. "Cue is unique because it combines the satisfaction of sub-ohm vaping technology with the ease-of-use and simplicity of an e-cigarette," says Jacopo D'Alessandris, president of EAS. "Many people are turned off by vaping because of its complexity. Whether you're a cigarette smoker looking for an alternative or a diehard vaper, Cue will give you satisfying vapor with just one click."
EAS intends to offer the device in six different colors: black, blue, white, orange, pink and red. The 5ml refill cartridges will be available in varying nicotine levels (zero, 3mg and 6mg) and in multiple flavors, including a variety of tobaccos, fruits, desserts, mints and drinks. All e-liquids are made in the U.S. with domestic and imported ingredients.
EAS intends to make Cue available with significant support, including a multi-million-dollar advertising campaign directed to television, radio, print and digital that will ensure brand awareness nationwide. State-of-the-art merchandising material,
in-store support, and category management practices will drive visibility in stores and immediate ROI for retailers. The wide-spread release of Cue will be supported by EAS's experienced compliance team,
which will take all necessary steps to file Pre-Market Tobacco Applications, stay apprised of relevant legislation, and advocate for consumers and retailers at state and federal levels.
"With Cue Vapor we want to make vaping simple for consumers to enjoy, and easy for retailers to sell," says D'Alessandris.