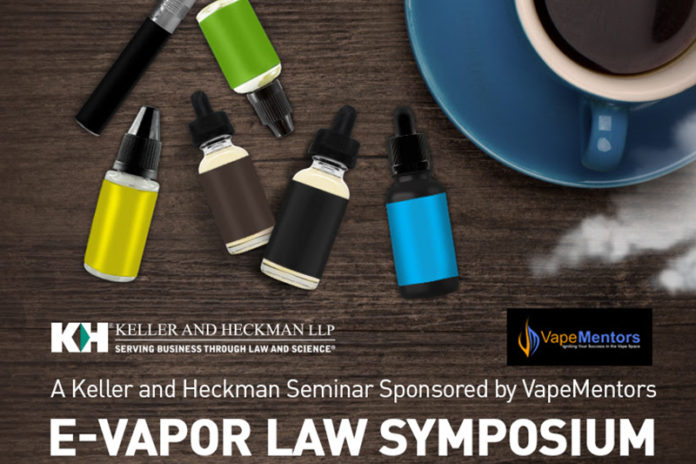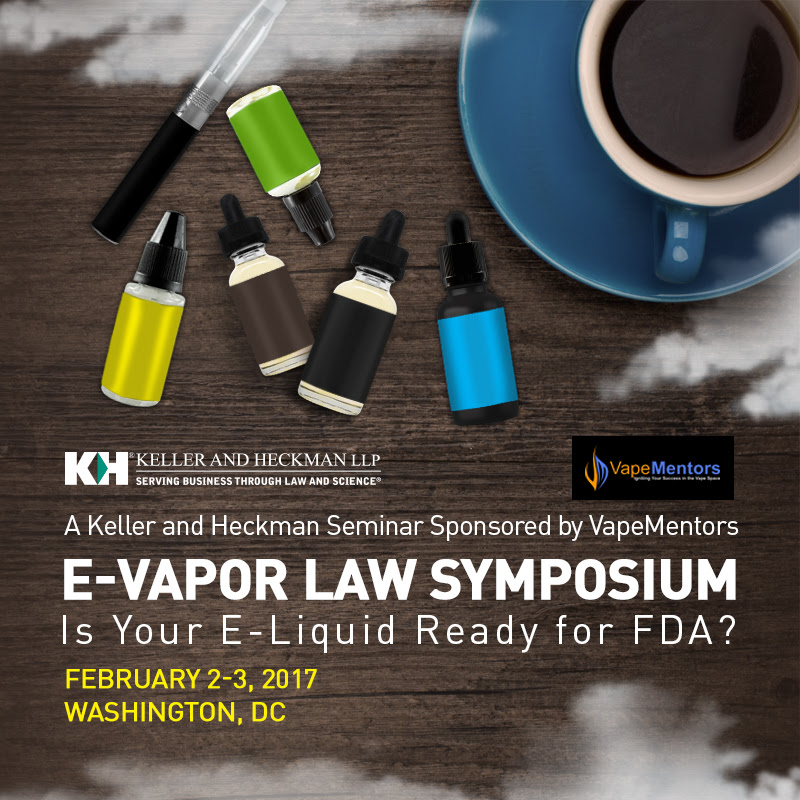 The Keller and Heckman, LLP's E-Vapor Law Symposium will be held in Washington, D.C. on Feb. 2–3, 2017. Special guests for this special workshop include representatives from Nerudia, Americans for Tax Reform and many more. Topics to be covered during the workshop include:
The latest (and postponed) FDA deadlines for labeling and ingredients
TPD updates and opportunities
Presentations from Keller and Heckman attorneys in England, Brussels and Hong Kong
Guidance and insight on the future European, Asian, Russian markets and more!
How to protect your Intellectual Property
Litigation updates on R2bsmokefree and Nicopure lawsuits
Advertising and marketing guidance
Click here to view the agenda for the symposium. This event is limited to 40 attendees but will be live streamed and posted for replays following the workshop.
In addition to a review of legal and legislation issues impacting the vape industry, tips and insight into marketing and growing your business' market share will also be covered. This workshop is for anyone that sells or produces their own lines of e-liquids, companies that plan to stay in business amid increasing regulations and contract manufacturers and whiter labelers for liquid companies.
VapeMentors is the presenting sponsor of this event. For the latest news from VapeMentors, visit vapementors.com.