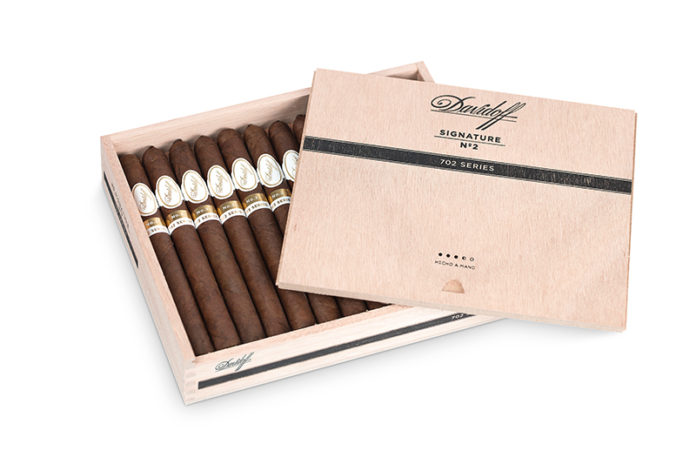 One of the world's leading premium cigar companies is introducing an unexpected twist to some of its most well-known cigars. Davidoff is launching its new 702 Series. The line was given to a panel of 160 cigar enthusiasts, 70 percent of which found the new intense series of cigars to be exceptional.
"It is time to unexpect," chimed in Charles Awad, Davidoff's Senior Vice President of Global Marketing and Innovation at Oettinger Davidoff AG. "Davidoff Masterblenders have taken on the challenge to reimagine and reinvent our most iconic cigars–200, Special R, Special T, Anniversario No. 3 among others–and give them an exciting twist for those seeking a more intense, bolder taste experience. These cigars, that have defined and refined time, are wrapped in the new 702 Habano wrapper from Ecuador to give them a bolder edge. The 702 Series is an exciting opportunity for those who have not yet had the chance to discover, or may want to rediscover, these iconic cigars."
As mentioned earlier, the 702 Series from Davidoff features a Habano wrapper from Ecuador. This wrapper was the product of three Habano seeds and was grown exclusively for Davidoff at the San Juan finca, located in the Andes foothills in Ecuador's province of Cotopaxi. The cigars come packaged in wooden boxes adorned with the traditional white and gold Davidoff colors with a special strip across the middle to indicate the limited edition nature of these cigars. These cigars are already available in the U.S. and will be launched worldwide for a limited period of time in February 2017.
For all the latest news from Davidoff, visit davidoff.com.
Photos: © Oettinger Davidoff AG 2016