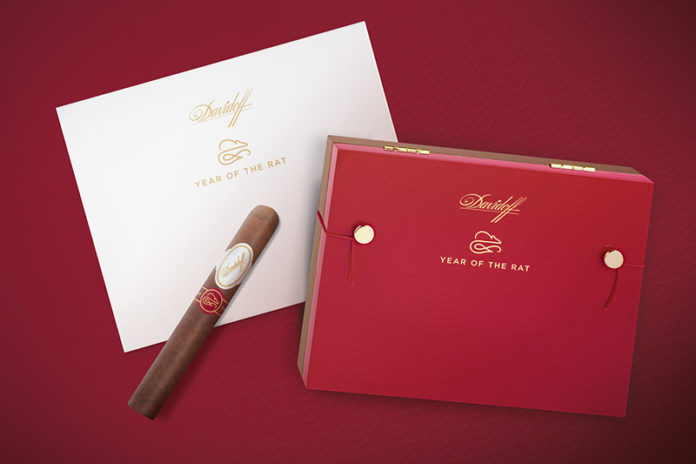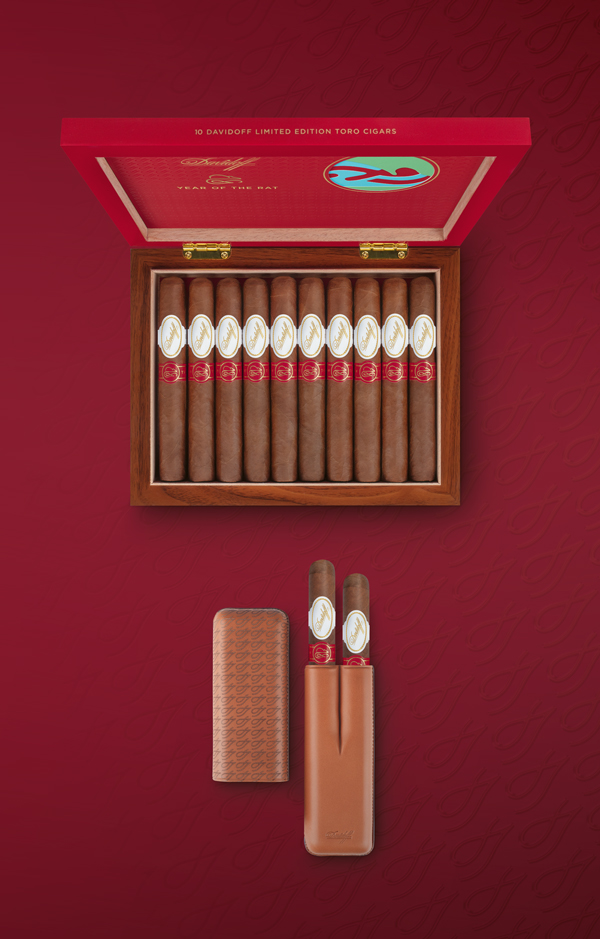 Davidoff is celebrating the Chinese New Year with a new exclusive collection inspired by the Chinese Zodiac. The limited edition Year of the Rat marks the eighth year Davidoff has created a unique cigar to celebrate the Chinese New Year. Characterized by luck and wealth and known for its immense likability and gift of intuition, the Rat is a sign that is associated with those who are bright, optimistic and energetic.
Davidoff's Year of the Rat cigar will be presented as a Toro vitola. It will be wrapped in a silky dark Habano wrapper that is grown in Ecuador and will have a Nicaraguan binder with filler tobaccos from Nicaragua and the Dominican Republic. Davidoff says that this cigar will have woody, earthy notes of dark chocolate and roasted coffee and distinctive notes of prune, cinnamon, spice, and ginger. Davidoff's Year of the Rat cigar will be a full-bodied smoke that will be limited to just 10,000 cigars released around the world. Year of the Rat will be presented in a 10-count box featuring a signature red lacquer, gold accent, and simple yet sophisticated icon representing the rat.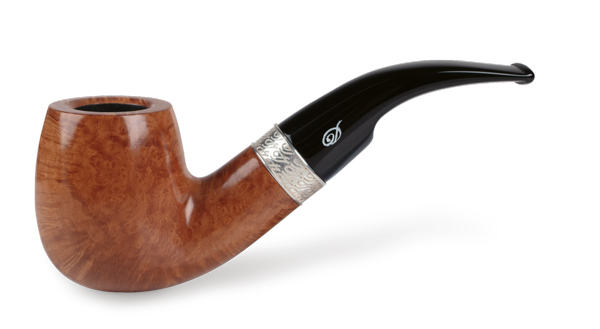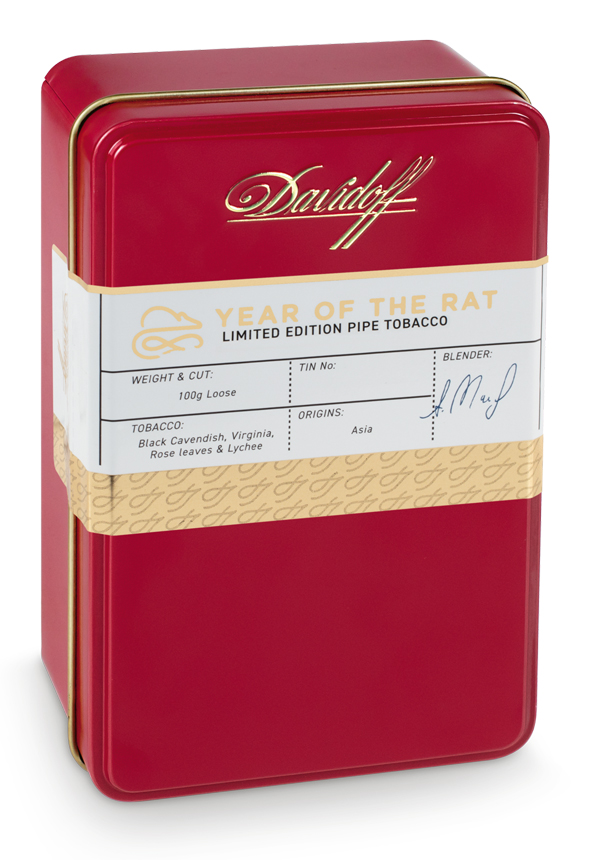 Davidoff will also introduce special edition Year of the Rat pipes and pipe tobacco. The bent billiard shaped limited edition pipe comes in an elegant black case with a smooth napa leather pouch inside. There will be 70 numbered pipes produced with a draught hole of 9mm. Each pipe is handcrafted from Italian briar wood and adorned with a silver ring that emphasizes the contrast between the black mouthpiece and wood grain that bears an engraved Year of the Rat pattern. The special pipe tobacco will come in a vibrant red lacquered tin. The blend is influenced by Asian flavors, consisting of Black Cavendish and Bride Cut Virginia in combination with Dark Fired Kentucky from Indonesia, rose pedals and flavored with lychee. Each tin is numbered with only 5,000 being produced in total.
Davidoff will also celebrate Year of the Rat with special accessories. There will be an exclusive pipe pouch and cigar leather case made by an Italian craftsman and will come in a smooth calf nappa and bovine suede leather in a combination of grey and russet colors. Only 200 pouches will be produced. 250 leather cigar cases will also be produced for a global release. These cases will be hand crafted in Spain from the finest cowhide leather and will come in a hazelnut color. Each case can accommodate two cigars up to a 60 ring gauge and a maximum length of 8 1/4 inches.
Davidoff's limited edition Year of the Rat cigars, pipes, pipe tobaccos and accessories will be available at appointed Davidoff merchants and flagship stores around the world beginning in November 2019.
For all the latest news from Davidoff Cigars, visit davidoff.com.