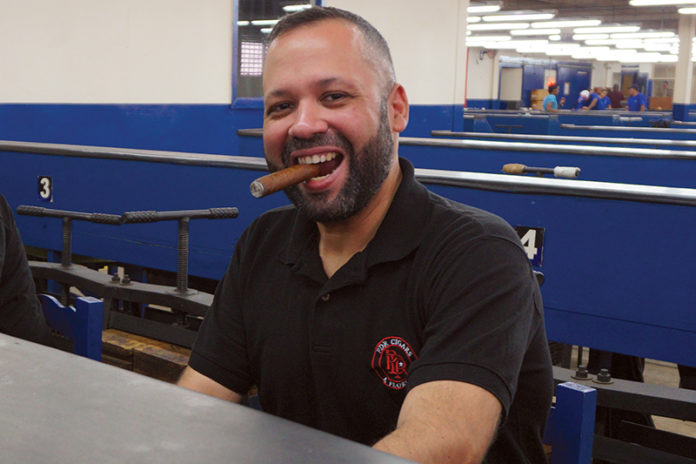 When one door closes, another always seems to open up. That certainly has been the case for Abe Flores. The 43-year-old owner of PDR Cigars has made a career of making the most out of the new opportunities that come his way. He has chased a career as a professional musician and fell just a tad bit short of his dream. He has worked in IT and built websites, and he has worked retail—all in an effort to find the passion that would lead to his next career. Through the twists and turns of everyday life, Flores ultimately would return to his Dominican roots to find that passion to spark his lifelong career.
After seeing a want ad from Tinder Box International seeking someone to build a website, Flores obtained the job and set off on a course that has seen him become one of the hottest newer cigarmakers in the industry. Beginning in 2004 with just 10 rollers, PDR Cigars is a Dominican cigar company that now employs approximately 400 people who make around 5 million cigars a year. In the 15 years since establishing PDR Cigars, Flores has become one of the brightest young cigarmakers in the industry—a seemingly overnight success story that belies all of his hard work, little bit of luck, and guidance from friends and mentors.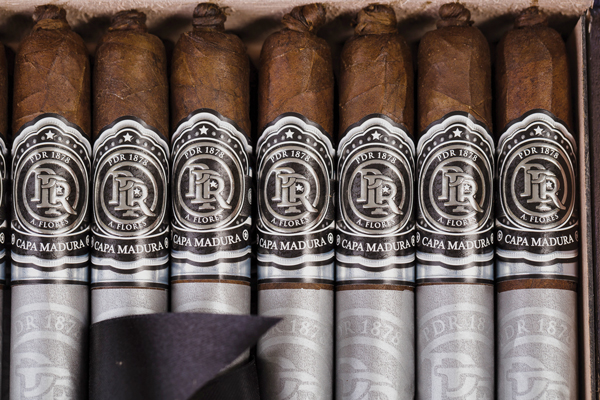 "We've had our ups and downs; that's what makes brands," Flores says. "Every legacy has a beginning—no one is born a superstar. You have to work to become one."
The Evolution of a Tobacco Man
Born in 1975 in Queens, New York, Flores spent much of his young life living on his grandfather's farm in Bonao, Dominican Republic. The family grew tobacco and coffee and raised livestock on the farm, and Flores was expected to work the farm with the rest of his family. Witnessing firsthand the difficulties of farming life—including slaughtering livestock—Flores vowed that he would never seek a job in agriculture.
"When I left my grandfather's farm in Bonao, I told myself 'never again.'" Flores recalls. "I was so happy to go back to the U.S."
Returning to the United States when he was 14, Flores settled with his family in Salem, Massachusetts. Having spent most of his life in the Dominican Republic, Flores didn't speak much English and making the transition from rural Dominican life to urban American life wasn't easy. He was one of the few Spanish speakers in his school's English as a Second Language (ESL) program and had a tough time fitting in until his ESL teacher took the class to the school auditorium.
"She invited us to pick any instrument we wanted to take home with us," Flores says. "I wanted to play the upright bass, but I wasn't big enough to hold it and carry it around, so I chose cello."
Thus sparked Flores' first passion in life. He learned to play the cello and then the upright bass, and he played in the school orchestra. He saved money to buy other instruments, including an electric bass guitar, and he started a heavy metal band. Flores was so talented that the Berklee College of Music in Boston offered him a music scholarship, but his father made him turn it down. Likewise, his father nixed Flores' idea of studying photography at the University of Massachusetts or joining the United States Air Force. Instead, Flores stayed closer to home and enrolled at Boston College to study medicine.
Flores' heart just wasn't into the training and educational commitment for a medical career. He left Boston College to enroll at Merrimack College, where he graduated with a degree in marketing. Flores began working for a France-based software company immediately after college. While going to school and working with the software company, a family connection brought Flores into the fringe of the cigar industry.
"I always smoked cigars," Flores explains. "All of my family smoked tobacco. A cousin of mine, Che, lived in New York City, and when I was in college I used to get cigars from him. He used to go to the Dominican Republic to buy cigars and sell them in New York. My cousin really taught me about flavor and strength. He had humidors in all sorts of restaurants and bars. When the Cigar Boom ended, his business ended as well."
About 18 months after joining the French software company, the Dot.com Boom busted and Flores was out of a job. He moved back to New York City to pick up his pursuit of a music career, juggle two jobs at Guitar Center and T-Mobile, and go back to school to learn how to build websites. He got a job with an advertising agency and started building websites for the company's clients, but he found the work unsatisfying.
"I just got tired of technology," Flores says. "I really wanted to do something in a field that I loved: music or tobacco. I told my mom that I wanted to go back home to the [Dominican Republic] and get a job working at one of the cigar companies. I was tired of being unemployed every two years. I wanted stability, and I would rather make less to have it. I called La Aurora and asked them if they had a training program, and they told me that the entry salary was 15,000 pesos a month. I said no."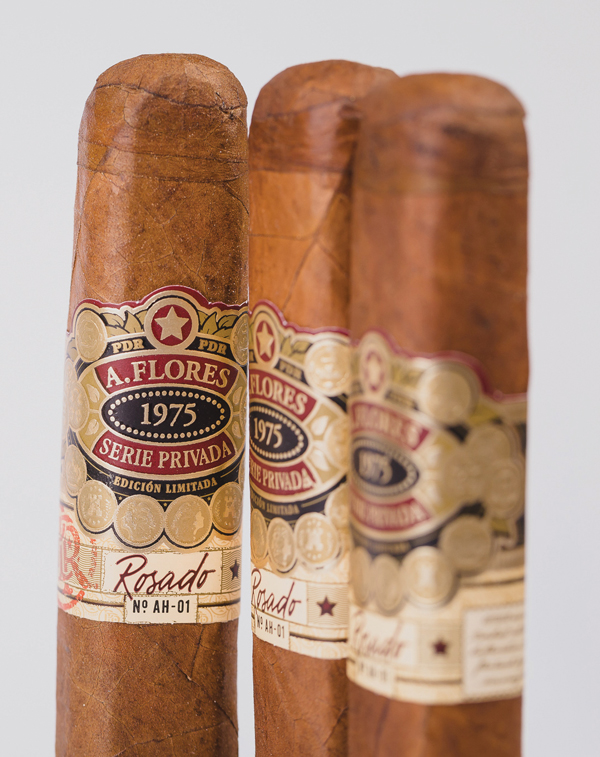 Again, fortune smiled upon Flores. A job search on Monster.com revealed that Tinder Box International needed a web designer. As a Spanish-speaking cigar lover, Flores believed that he owned a valuable skillset for the company and that the work might lead to other doors opening in the premium cigar business. Hired for the position, Flores took full advantage of the opportunity.
"I did really well there," he explains. "I wanted to learn the tobacco business, and all the distribution that the Tinder Box had was through that website. I thought we could improve it by providing descriptions about the cigars on the website. That led me to become a buyer for the company. I got to travel to learn more about manufacturing, and I met cigarmakers like [Hendrik] Henke Kelner, Litto Gomez, Jochy Blanco, Manuel Quesada and Nestor Plasencia. They helped me build my knowledge and learn how to make cigars. They all knew me before I started making cigars."
Flores also met Juan Rodriguez, who along with his brothers Ysidoro and Luis, produced the Don Leoncio brand out of Tamboril, Dominican Republic, and New Orleans, Louisana. Flores left Tinder Box International and became a broker for Don Leoncio. In addition to visiting cigar shops nationwide to sell Don Leoncio cigars, Flores got to develop new blends, including a cigar that was dubbed Pinar del Rio after the famous Cuban tobacco-growing region.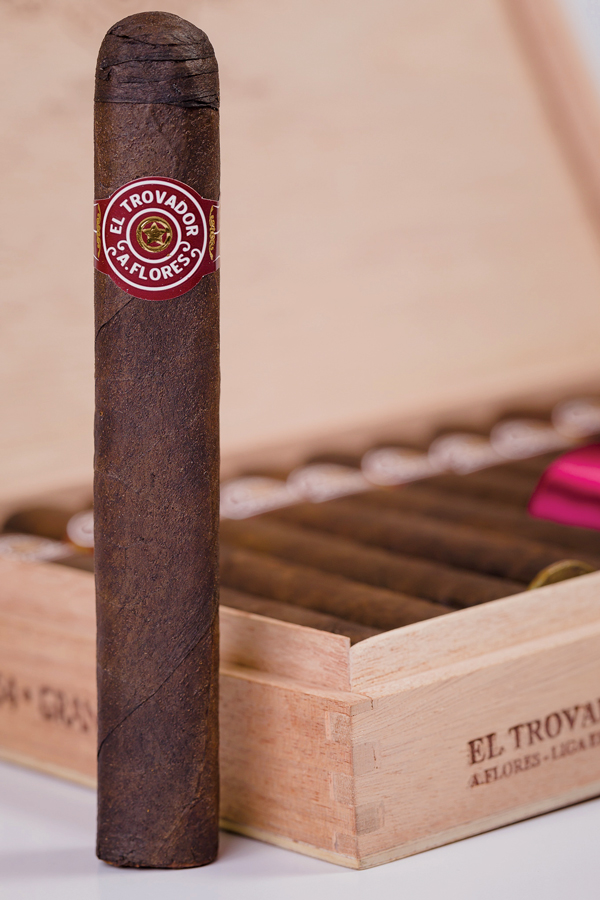 PDR Cigars
The PDR Cigars factory that Flores now owns in Tamboril traces its history back to 2004, when the Don Leoncio brand was born. With the 2008 release of the Pinar del Rio cigars, the factory became quite busy as the cigar proved popular. In 2009, Flores introduced PDR 1878, and sales soared even more. The company's fortunes should have risen as well, but internal problems bled profits. Eventually, Flores, who had become a partner with the Rodriguez brothers after the release of PDR 1878, bought the others' shares in the business to become the sole proprietor. A deal with his friend and mentor, Jochy Blanco, allowed Flores to move production to a much larger facility at which the company is now operating at full capacity.
In the early days of his sole ownership of PDR Cigars, Flores gained laurels in the premium cigar industry's trade and consumer journals more for cigars he produced for other companies than his own brands. In recent years, that has changed considerably. The success of PDR Cigars' own brands has forced the company to focus almost all of its production on its own brands.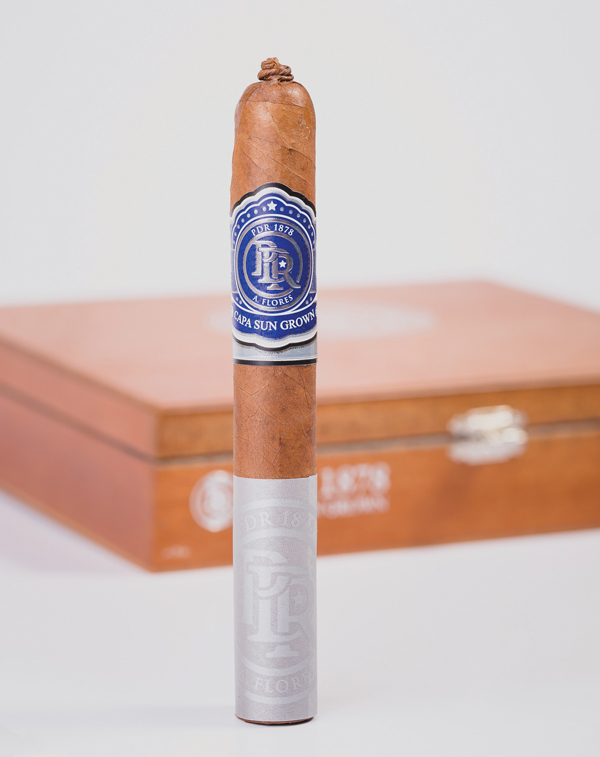 PDR Cigars' portfolio includes Flores y Rodriguez in three expressions: A. Flores 1975 in six varieties; two varieties each of AFR-75 limited edition, Small Batch Reserve and La Trovador cigars; four different expressions of PDR 1878; El Criollito; and three different varieties of PDR 1878 Roast Cafe.
"I have a lot of different blends," Flores says. "It's hard to characterize them because they fit into every genre. The cigars range anywhere from easy listening to punk rock."
While he may not be touring the world and performing music in front of thousands of adoring fans each night, Flores might have found a career that suits him even better. Through growing up in the Dominican Republic, to learning to play music and write songs, to building websites, each experience has given him the necessary tools to push himself into the premium cigar industry. Each door he has walked through has added to his experience and prepared him for the next door opening up. Rather than sulking over lost dreams or missed opportunities, Flores has used those experiences to forge a bright future.
This story first appeared in the September/October 2019 issue of Tobacco Business magazine. Members of the tobacco industry are eligible for a complimentary subscription to our magazine. Click here for details.
– Story by Stephen A. Ross, editor-in-chief of Tobacco Business Magazine.