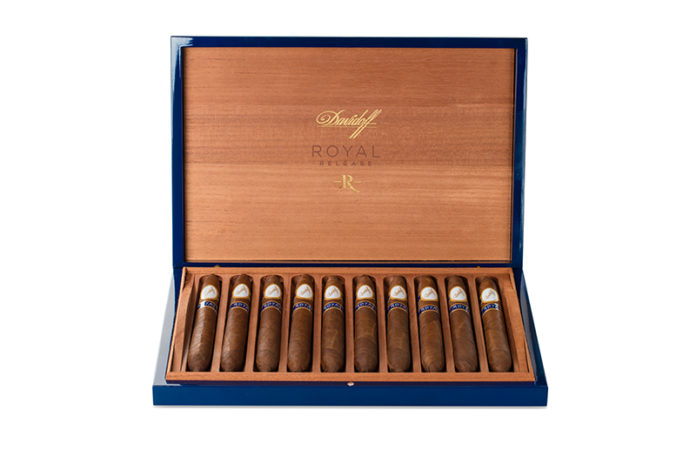 Davidoff Cigars has a late-year release for cigar aficionados. The company announced Davidoff Royal Release, a cigar that from seed selection down to rolling and packaging strives for perfection.
"Our aficionados will realize in one beautiful instant that this cigar is the result of a very privileged upbringing," said Charles Awad, Senior Vice President of Global Marketing and Innovation at Oettinger Davidoff AG. "From seed to leaf, to finally blending and rolling the cigar, every step along the way was characterized by the stringent selection criteria, meticulous attention to detail and love that yield a most exceptional cigar. A most uncommon experience, a moment spent savoring this Royal Release cigar from Davidoff is unlike any other. It is a time beautifully and royally filled."
For Davidoff Royal Release, the seeds were selected and germinated specifically for this cigar. The seeds can be traced back to the harvest of 2004 and 2005, years known for producing near-perfect growing conditions and ideal rainfall amounts. The company's master blender visited the crop daily to check on the color, texture, aromas and burn of the tobaccos used for the cigar. Bales of tobacco that made it through the master blender's scrutiny were aged for eight years in ideal temperature, light and humidity to give the final cigar a regal presence.