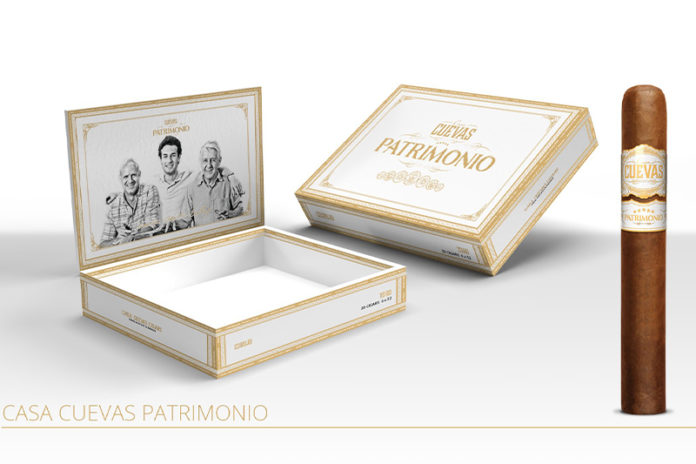 Casa Cuevas Cigars will be launching a new cigar brand at this year's Tobacco Plus Expo (TPE) in Las Vegas, May 12-14, 2021. Patrimonio, which translates to "patrimony" in English, is the brainchild of Luis Cuevas Jr. and Alec Cuevas and was made in dedication to Luis Cuevas Sr. and the paternal lineage of the Cuevas tobacco history that began over 100 years ago.
The Cuevas family's tobacco history began when Juan Cuevas, a Spanish expatriate, began growing tobacco in Cuba in the mid 19th century. While Patrimonio was created with the help of master blender Luis Cuevas Sr. at the family's Las Lavas Cigar Factory in Santiago, Dominican Republic, the significance and packaging was not revealed to Luis Cuevas Sr. until the blend was finalized as a way to surprise him.
"Patrimonio is a project that is extremely near and dear to my son Alec and myself. When my father left Cuba, he left tobacco behind. Years later, after rebuilding in the U.S.A., he was able to revive our family tobacco history by opening his cigar factory in the Dominican Republic. Because of my father's perseverance, our family legacy continues to live on," commented Luis Cuevas Jr., president of Casa Cuevas Cigars.