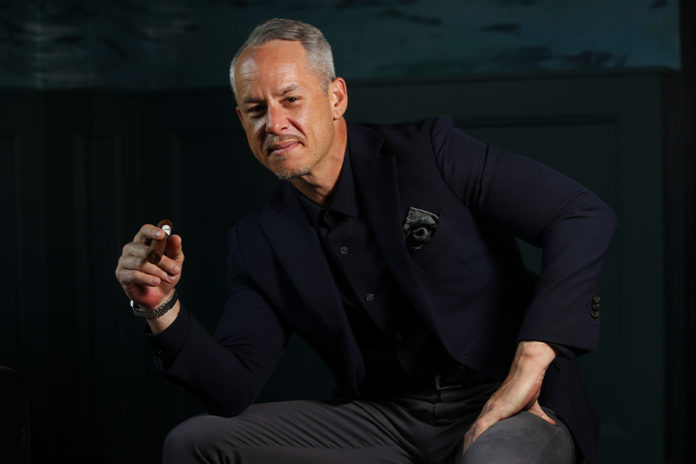 In part 2 of the latest cover story from Tobacco Business magazine, Dylan Austin talks about his rise within Davidoff, how the company and its brands have evolved in recent years and what's to come for him and Davidoff. For part one of this interview, click here.
Standards of Luxury
Nothing could have prepared Austin for the long career he would have in the cigar industry. While he's always had high aspirations, Austin has never focused on future positions. Instead, his focus has been on delivering great work and pushing himself beyond where he had been previously. He has also focused on building up the brands he's worked with.
In 2008, Camacho Cigars was acquired by Davidoff, and Austin remained with the company where he continued to hone his marketing and branding skills for Camacho and later other premium cigar brands within Davidoff's portfolio. Working within Davidoff taught Austin two more lessons—one being that personal growth and professional growth are both tightly linked, and the other being that the people around you are the best asset that you have.
"Talent is everything, no matter where or how people come into the organization. It's the heartbeat of a company, and so is the culture," says Austin. "In the office, we have an agency-like vibe on the commercial and marketing end. It's very entrepreneurial, with a more structured 'large company' back end in finance, operations and manufacturing. It is well-balanced, and that was enabled by the people and culture that we have at Davidoff."
As the years went by, Austin's role within Davidoff continued to evolve and become more of a leadership position, calling on him to also change and adapt to the new responsibilities. As a leader, Austin realized there was constantly something to learn, and that a good leader, much like his mentor Sal Fontana, can never be fully satisfied with their work.
In 2019, Austin was named as the president of Davidoff of Americas, succeeding James "Jim" Young, who had been promoted to the role of Davidoff's chief commercial officer. At the time of this new promotion and chapter of his career, Austin understood that he had big shoes to fill and a great amount of responsibility in terms of preserving the Davidoff brand and legacy. There was also a lot of work that had to be done in order to take Davidoff into the future. In order to move forward, Austin also realized he would have to rely on the team he had built to fully embrace his new role and responsibilities as Davidoff of Americas' president.
"It was challenging to still hold my marketing and commercial leadership roles on top of the new position for the first six months," says Austin. "There were a lot of late nights, and my motor had to run faster than before until I was able to put in place new leadership to free me up."
There was a lot happening at one time, but Austin was up for the challenge of leading Davidoff into a new era. Immediately after accepting the promotion, Austin worked on a complete restructuring of the company as well as implementing a new enterprise resource planning (ERP) system that would help organize the company's day-to-day business activity. All of these changes had a common goal of taking Davidoff, and its brands, boldly into the future.
"Today, the need for change and evolution has been accelerated tenfold, and business is moving way faster, even though the world has been moving slower due to the pandemic," he says. "We have a pretty wide area of focus and are afforded that ability thanks to the strength of our team. That said, we spend a good part of our day paving the way for the future. Whether it's new products, how to make operations more efficient, improving our omni-channel experience and performance, continuing to sculpt the team we have or solving challenges for our retail partners, there's a fair amount going on."
For Austin, being a good leader comes from empowering those around him. He understands that it's his job to make sure he's building a business that's going to be better than it was when he first assumed control of it. One of the most fulfilling aspects of Austin's job is watching how his team comes together to solve problems. Davidoff's ability to meet the needs begins with the team Austin has surrounded himself with, and that's one thing he's quick to emphasize that other companies need to focus on within their own businesses. "The quality of the people you have day in and day out in front of your partners is critical to their success, which is ultimately your success," he says.
The focus on quality people is also applied to Davidoff's retail partners. With the Davidoff brand, the company is highly selective when it comes to its retail partners, choosing to work with an exclusive group of merchants that are part of a greater global network of some of the tobacco industry's top retailers.
"It's the strategy behind the brand since day one," Austin says. "Davidoff should be where Davidoff should be. Luxury exists because of standards, and we are very selective of who we choose to work with when it comes to the Davidoff brand. That's what has made it successful for over 50 years."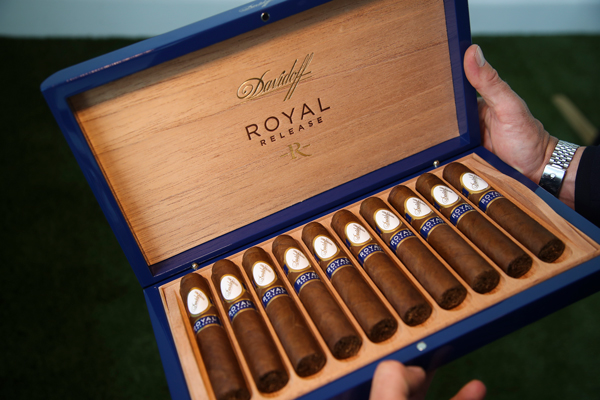 Other labels in Davidoff's portfolio of strong, well-positioned and iconic brands are all branded and marketed with a strict commercial policy that is consistently enforced. The Davidoff team is tasked with building these brands with the intent of pushing them forward while also taking each cigar line's commercial and perceived value into consideration.
"From a marketing and commercial perspective, we're at the top of the pyramid in this industry," Austin says. "There's a strong track record of innovation and of ingenuity in our go-to-market strategy, and we pride ourselves on the quality of experiences and execution. Our products are high quality as a result of strict manufacturing standards and having some of the best tobacco and brand people in the history of this industry. In addition, Davidoff invests in consistency. Aside from our people, raw materials are huge investments."