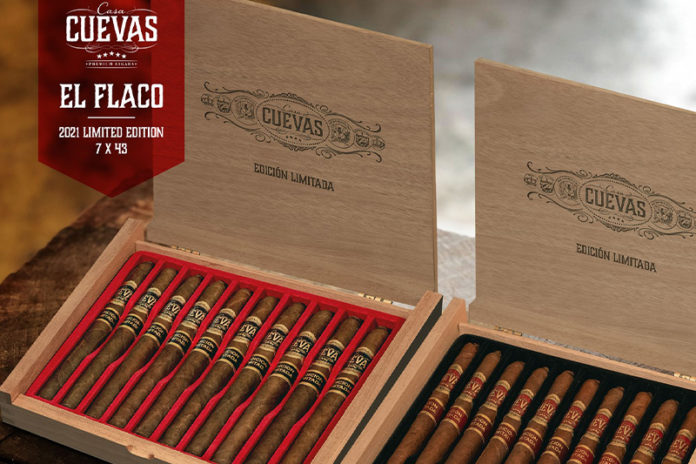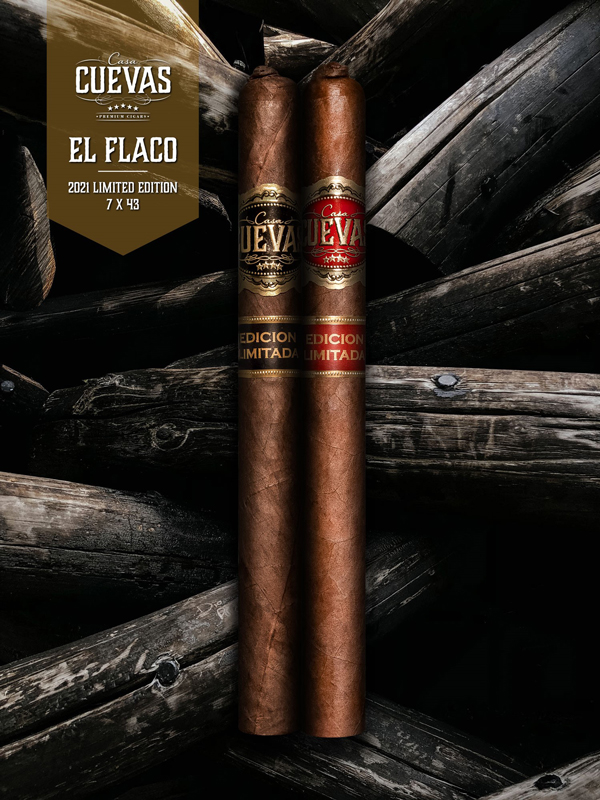 At this year's Tobacco Plus Expo (TPE), Casa Cuevas Cigars has announced that it would be re-releasing the limited edition Flaco Maduro and Habano cigars. The brand was first released in December 2018 but its initial release was sidelined after Casa Cuevas Cigars' distribution center in Miami was burglarized two months later. The entire Casa Cuevas inventory, including all of the individually numbered Flaco boxes, was stolen.
"The burglary was a low point for us, and so we decided to move forward with other projects but there was a constant stream of communication from retailers and consumers to bring back the Flaco brand. We are excited to showcase the Flacos at the TPE. Going forward the plan is to release a limited amount of the Casa Cuevas Limited Edition Flacos every three years," commented Luis Cuevas, president of Casa Cuevas Cigars.
Both blends will be available in just one size–a 7 x 43 lancero that ships in a 10-count box. The lancero vitola is a favorite of the Cuevas family while also being among the most difficult vitolas to roll consistently. In 2018, the Cuevas family was confident that their factory could produce a premium brand available in only a lancero size. Casa Cuevas' master blender, Luis Cuevas Sr., settled on the two blends and handpicked his best rollers to carry out his vision.