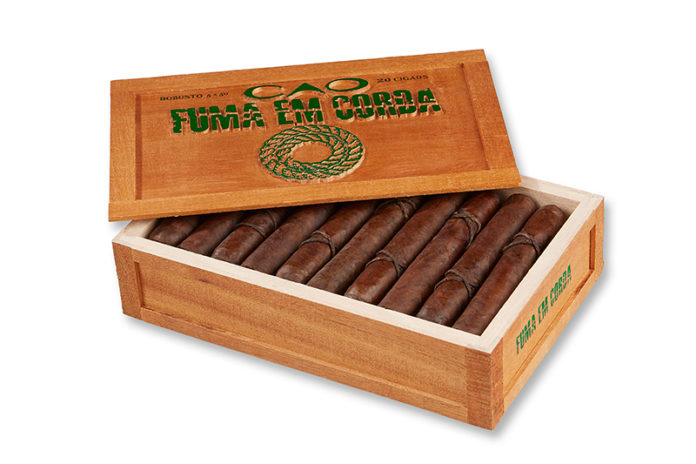 CAO Cigars is releasing a limited edition blend that the company is saying will never be re-released after this launch. The CAO Fuma Em Corda is limited to 3,000 boxes that will be available only at cigar stores. The company is expecting this release to be so popular that they have said they expect the cigar to sell out "in the blink of an eye."
CAO Fuma Em Corda will be made in Honduras and will be packaged in rustic wooden boxes. This cigar will be available in one vitola–a Robusto (5 x 50) that will sell for $8.99 per cigar. 20-count boxes will sell for $179.80. A limited edition Toro measuring 6 x 58 will also be released but will only be available through Internet and catalog retailers. The toro will retail for $10.49 per cigar, or $209.80 for a 20-count box.
The tobaccos used in this new released were discovered by Ernest Cocaj. During a return trip to Brazil in 2015, Gocaj observed an ancestral fermentation method that produced a unique tobacco flavor. In the Alagoas region of Brazil, the natives fermented Arapiraca tobacco in ropes and called the tobacco Fuma Em Corda. After Gocaj sampled a bit of the tobacco, he purchased all of the farmers' tobacco harvest for that year to create this new release from CAO.