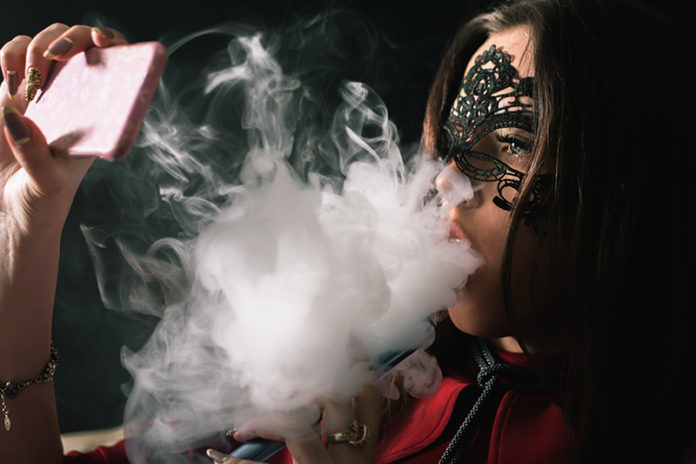 Are some of the world's biggest tobacco companies unlawfully using social media and influencers to market their products to a new generation of smokers? According to a potentially explosive research study conducted by the Campaign for Tobacco-Free Kids, American Cancer Society Cancer Action Network, and the American Lung Association, big tobacco companies are attempting to circumvent laws that typically prevent them from marketing their products to younger consumers by leveraging social media influencers.
For those unfamiliar, influencer marketing takes the old marketing idea of using someone with influence and a huge following to endorse or promote a product or service. In today's society, influencer marketing is tied heavily to social media where companies pay individuals with huge followings on platforms like Instagram, Snapchat, Facebook and Twitter to promote or take pictures and videos of themselves with their products. Influencer marketing is a collaboration between brands, often a product or company and someone's personal brand. To have your product photographed or included in a video with someone with a huge following is an achievement and can lead to new customers and big profit gains. For the influencer, it's also a very lucrative business venture.
Now, anti-tobacco groups are alleging that companies like British American Tobacco, Imperial Brands, Japan Tobacco International, and Philip Morris International are using social media and influencer marketing to deceptively target and market their tobacco and vaping products to young consumers in violation of federal laws. They are petitioning the Federal Trade Commission to step in and further investigate and stop this from continuing.
The study tracked 123 different hashtags including #YouDecide, #DecideTonight, #BeMarlboro, #Refined, #Tastemakers and #FreedomMusic among many others, to promote different tobacco brands and products. It should be noted that though some of these brands are sold and available in the U.S., many of these hashtags and campaigns were promoted outside of the U.S., including countries like Chile, Italy, Poland, and Uruguay. For that reason, the study concluded that many of these hashtags have been viewed 8.8 billion times in the U.S. and 25 billion times around the world.
"The tobacco companies' online deceptive advertising substantially penetrates the U.S. market and appears to target young American consumers," the group writes in its report. "That means these companies are operating their online influencer marketing campaigns in direct violation of the FTC's Endorsement Guidelines and should therefore be found by the FTC to violate Section 5 of the FTC Act."