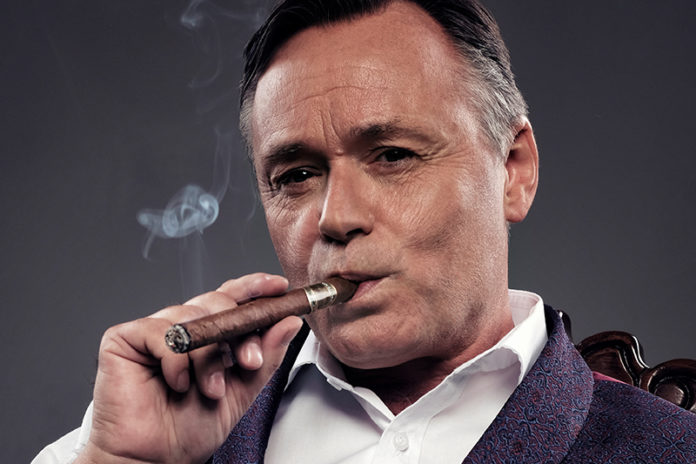 Luxury, elegance and tradition—those are the three qualities that describe many premium cigars, but they're also the motto of Casdagli Cigars and perfectly describe everything the company does. Luxury and elegance are both important attributes of Casdagli Cigars, especially when it comes to its premium cigars and accessories, but tradition serves as the foundation that everything else is built on.
Casdagli Cigars didn't officially launch until 1997, but although it's a young brand by some standards, the history behind it is far longer and more complex. In the 1800s, the Cairo/Manchester-based Casdagli family supported itself by trading grain and cotton and breeding Arabian horses. As the family expanded its offerings of luxury goods, it eventually added tobacco to its portfolio with the addition of Turkish pipe tobacco. Following the Suez Crisis in 1958, the family left Egypt, though its legacy, known as Villa Casdagli, serves as a reminder of its history in Cairo and is viewed as a landmark in the city by many.
The Casdagli family's dealings with tobacco continued after its departure from Egypt. While working with the British Board of Trade, Emmanuel Theodore Casdagli conducted negotiations with the pre-revolutionary Cuban government in 1951. As a result of these negotiations, the British Empire's embargo on Cuban cigars that had been in place since 1941 ended and became a regular fixture in the Casdagli family going forward.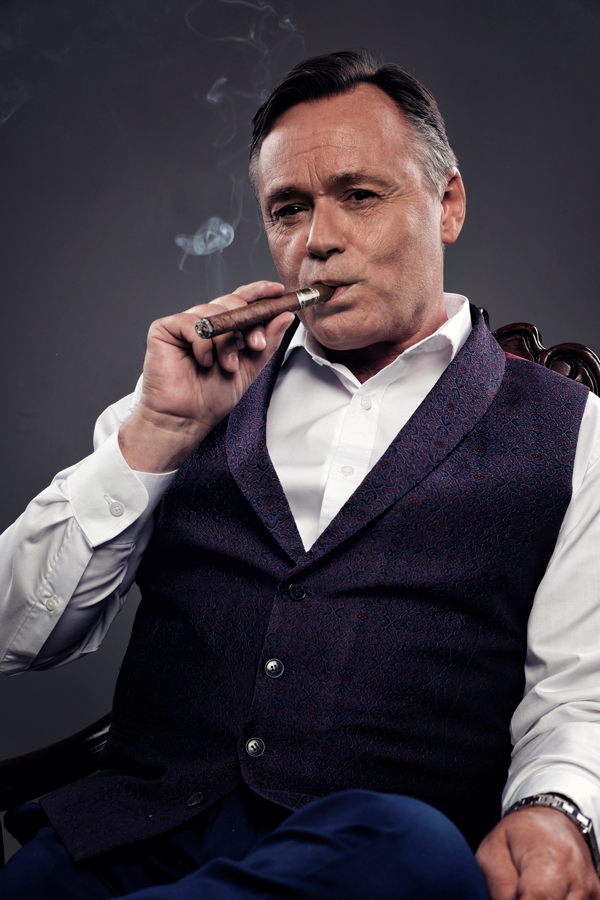 Inspired Blends
Casdagli's approach to blend development starts with finding rare tobaccos that will support medium and full-bodied cigars with unique and exotic flavors. This process begins in cigar factories, where Casdagli can select the different tobaccos that will deliver the character he looks for in a cigar. Once the tobaccos are selected, he and his manufacturing partners then experiment with different amounts of the tobacco to fine-tune the flavor profile and age the tobacco for up to a year before a cigar is ready for consumption.
"I believe that quality relates to consistency, construction and provenance of the tobaccos; how these tobaccos are blended and, finally, how all of this is brought together in a beautiful package to deliver a quality experience to the end user," Casdagli explains.
In 1997, Jeremy Casdagli was introduced to Cuban master torcedor Carlos Valdez Mosquera while in Havana. Casdagli had Mosquera try to replicate a blend of one of his favorite Cuban cigar brands, Hoyo de Monterrey, which led to Casdagli having more cigars made that he could distribute. Initially, Casdagli wanted to keep things simple and small, but plans changed when people started noticing and smoking his cigars in larger numbers.
"Cuba was always going to be a small, specialized project for the obvious reason that it was not a Habanos project, but it was an invaluable experience and gained me a small following," Casdagli explains.
Casdagli only had 500 to 1,000 cigars rolled each month in Cuba that were later shipped to London to be sold. Some of these cigars were used for private label releases for various establishments, including The Rib Room at Carlton Park Tower and the Capital Hotel. Casdagli Cigars also became the choice cigar for some celebrities and members of the Saudi Royal Family.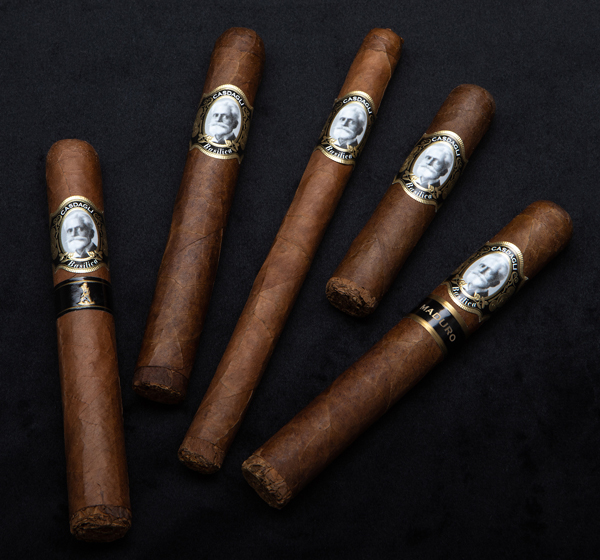 When Mosquera retired in 2013, Casdagli knew he had to find a new manufacturing partner to help scale his cigar business. Mike Murphy, owner of the Bellaterra brand, referred Casdagli to Kelner Boutique Factory (KBF), run by Hendrik Kelner Jr. in the Dominican Republic. With the help of the Kelner family, Casdagli was able to develop four new cigar lines: the Traditional (2013), the Club Mareva (2014), Basilica (2015) and Cabinet Selection (2016).
"I handed Hendrik Jr. some of my original Cuban cigars, and he spun a wonderful piece of magic that morning. Without using any Cuban tobacco, he used a blend of tobaccos from Peru, Brazil, Nicaragua and some of his father's Dominican hybrids to produce a perfectly complex Lancero with almost Cuban notes. This was to become our signature cigar, the Grand Café, and a partnership was born that very same day. We were one of the first, and I believe still the largest, brand coming out of KBF, a partnership we truly value that is now entering its 10th year."
A close friend introduced Casdagli to another boutique factory, IGM Cigars, based in Costa Rica. IGM's owners and managers were a Cuban family that left Havana and started their own company nearly 20 years ago. The family owns their own Costa Rican plantation that sits 1,000 meters above sea level in the mountainous region of Puriscal. Through the factory's connections, Casdagli was able to gain access to unique tobaccos to create another cigar line, Daughters of the Wind (2018). When it came time to develop the Villa Casdagli line, Jeremy turned to Tabacos de Costa Rica due to its increased production capacity and its fermentation process that led to an enriched cigar. Although the company's cigars are produced by different manufacturers, there are some shared elements between all the cigars that combine to create a unified, consistent portfolio of products.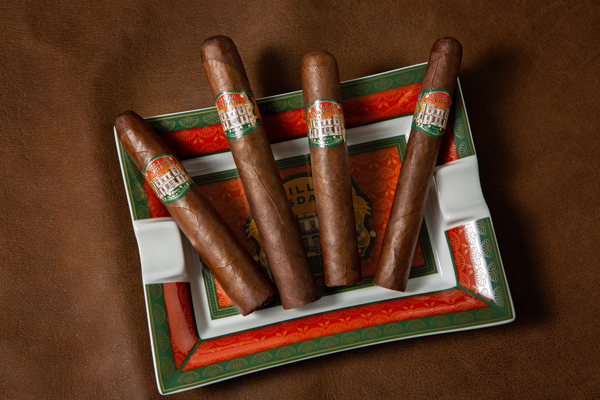 "I believe most brand owners leave their personal footprint on their product, thus making them inherently different from each other. In the case of Casdagli Cigars, this means the inherent footprint of the original Cuban product as interpreted by our master blenders, the wide use of Peruvian tobacco in many of our blends and the leaning toward truly traditional vitolas such as the Lancero," Casdagli explains.
Internationally, Casdagli Cigars has what one may call a good problem: Demand often exceeds the supply. In the U.S. market, Cotton Tail is Casdagli Cigars' most popular cigar, followed by the Basilica line that consists of two different Toros. Villa Casdagli, a cigar that was introduced at the 2021 Tobacco Plus Expo (TPE) trade show, saw high demand when it made its debut this past May. This cigar sold out completely by the second day of the trade show and forced the company to import more stock from Europe just three weeks after the show. Casdagli believes it's the combination of complex flavors that makes its cigars so appealing to cigar smokers. The company's blends use tobacco that has been aged for between three to five years, or 11 years in the case of the Casdagli Basilica and Rosetta. Using some of the world's most expensive tobacco in its blends, such as the Peruvian Pelo d'Oro, has also helped set its cigars apart from others in the humidor.