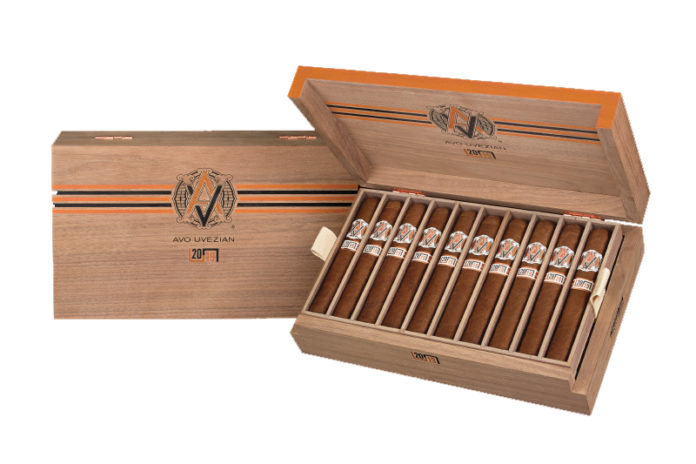 AVO Cigars is ready to roll out the seventh installment of its prized and highly regarded AVO Limited Edition Improvisations Series. This is a limited series based on unexpected music and cigar inspirations that come together to create a rich, noteworthy experience for all cigar enthusiasts to enjoy.
The AVO Improvisation Series LE19 will be the second to feature a box pressed format. It incorporates tobaccos from three different countries including a dark brown Ecuadorian wrapper and Dominican binder leaf that envelopes five different filler tobaccos comprised of both Dominican and Peruvian leaves. The cigar will come in a Toro box-pressed size measuring 6 x 52 and will have an SRP of $15 per cigar and $300 per box of 20.
"Avo Uvezian broke conventions as the first cigar manufacturer to produce an annual limited edition cigar in the year 2001. In honor of his legacy, we decided to 'break the mold' once again, with this unique 2019 release," said Scott Kolesaire, director of marketing at Davidoff of Geneva USA. "The AVO Improvisation LE19 packaging is inspired by the box pressed cigar molds used to shape the cigars in the rolling process. The cigar's secondary band draws further inspiration form the mold and ties in this concept with a unique typographic '2019' lockup incorporated into the mold pattern."
The AVO Improvisation LE19 will launch on March 22, 2019 with a limited production of 2,500 boxes exclusively for the U.S. market. European and other international markets will get a non-box pressed version of the same blend later in the year.
For all the latest news from AVO Cigars, visit https://us.davidoffgeneva.com/avo.