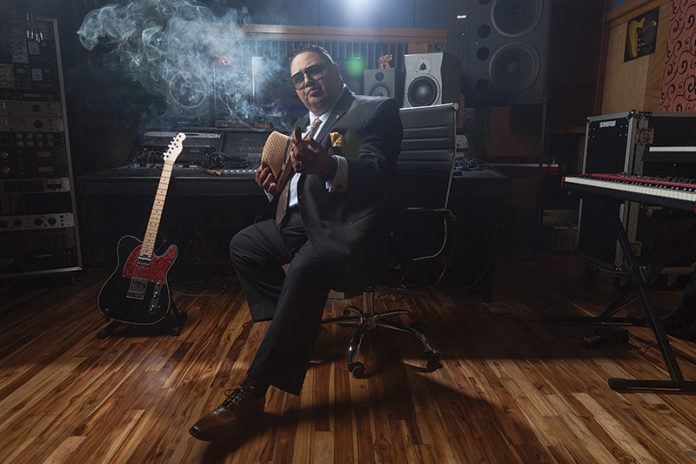 You're likely to find Art Garcia in a studio, making music and developing new talent for several companies. You'll also find him hard at work in a Nicaraguan tobacco field, working on a new "hit" blend for his cigar brand, Antigua Esteli Cigars. As he's learned while working in the music industry, a hit doesn't come easily, but with hard work and dedication anything is possible. As a new business owner working in an industry that was also new to him, Garcia knew he'd face obstacles and challenges when creating his own cigars, but he believed that with perseverance those would eventually be overcome.
"All companies have obstacles, especially when they're startups, but with great leadership and a good team, there is no reason why any obstacle should be a real problem," says Garcia, who believes his passion for the business coupled with the quality of the product he's created will enable him to surmount the challenges in building his business from a startup to an established brand.
Lessons in Entrepreneurship
Garcia's entrepreneurship began when he started his music label called Executive Records, now known as EMAG Music. While music remains an important part of his life and career today, his love of cigars and his desire to create a well-balanced and high-quality cigar of his own was too strong to be ignored. He had smoked different cigars in the past and found that many were either too strong or too light. That experience inspired his own goal for a premium cigar product: creating a cigar that was a balanced blend with a superior taste. In the startup phase, the biggest challenge was buying different tobaccos from various regions of Nicaragua that were later combined with the right buncheros and roleros to produce a blend that he liked.
Garcia's grandfather, who taught him everything he knew about tobacco, and his family were also inspirations. The male figures in Garcia's family were successful in their own way, and their entrepreneurial spirits influenced him at an early age to be driven and business-minded. When Garcia was 16 years old, his uncle offered him his first real business challenge. If he could read Napoleon Hill's Think and Grow Rich in 30 days, he'd reward the teenager with $100.
"Of course, I obliged," Garcia reveals. "He told me if I read this book it would change my life and my vision. This book was so interesting that I finished it in two weeks, and from that moment on, my motivation as an entrepreneur started to drive my life and business."
The fact that he had smoked so many unbalanced cigars in the past gave Garcia the focus that he needed. He knew that some of the best blends were those that combined high-quality tobacco leaves so that they produced a great flavor and aroma. Knowing this would be no small feat, Garcia decided to put all his focus, attention and resources into Antigua Esteli and building his business in 2015.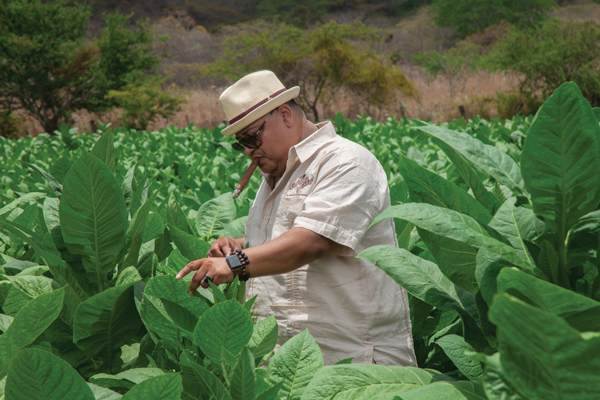 Finding Experience
To better navigate the startup waters, Garcia knew he needed an effective team behind Antigua Esteli and its products. Inspired by Ford Motors' Henry Ford and other American entrepreneurs, Garcia turned to many experienced people within the tobacco industry to help him build his company and its brand. Garcia knew he wanted his company to be known for its integrity and leadership as much as it was for its cigars, but he also knew that the only way to achieve this would be to find the right people to work on his team.
"You need different people who can give you their experience—people with passion and love for the leaf," he explains. "From the factory that makes our cigars to our marketing team and the people in the field, I picked my team very carefully."