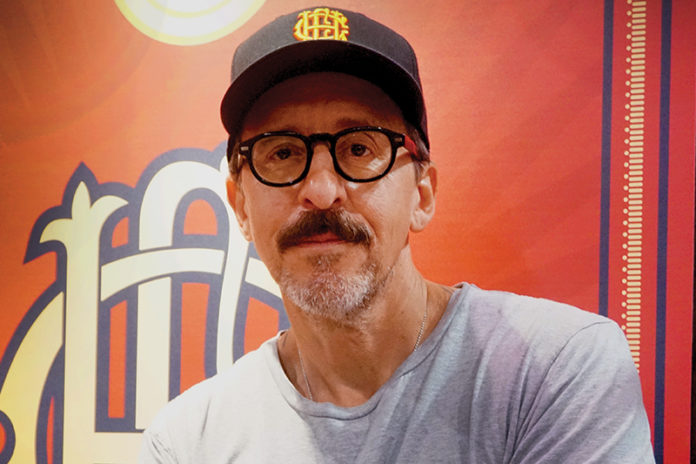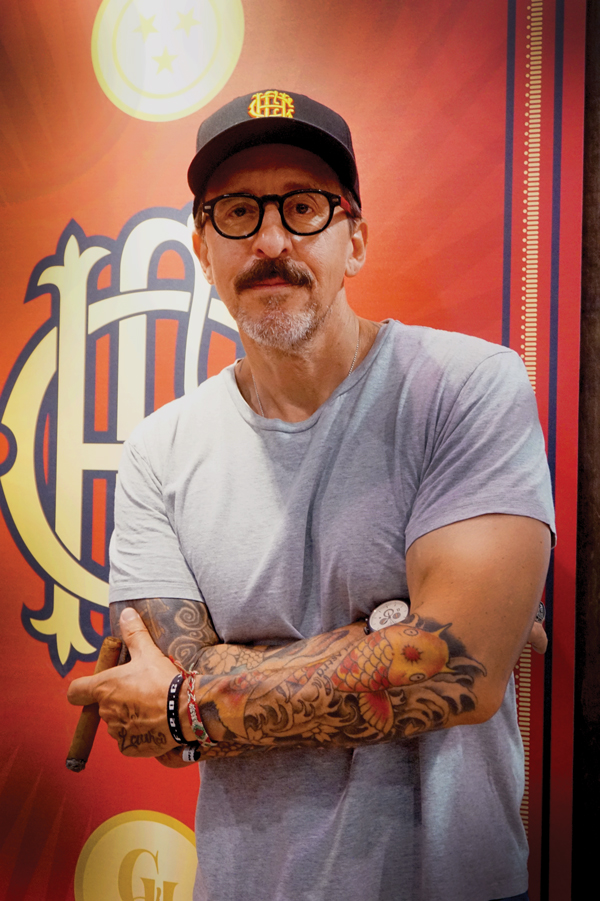 Authenticity is a trait that many successful brands and entrepreneurs have learned how to master. It can't be faked or manufactured—you either keep it real and stay true to yourself and your values, or you don't. For many premium tobacco manufacturers, authenticity isn't optional; it's a must-have in order for your brands to stand out on crowded store shelves. In launching the Crowned Heads brand, Jon Huber and his business partner used authenticity as the basis for everything they did.
"One of the pillars of our philosophy from day one was to remain authentic and true to ourselves," explains Huber. "We didn't want to compromise who we were in order to achieve success. We believed that as long as we were authentic and did what we believed in, eventually there would be like-minded people out there who would connect with us and support what we were doing."
The biggest challenge facing many businesses—manufacturers and retailers alike—is distinguishing their companies, brands and services from others. Having a unique appeal goes deeper than a label or branding. It gets down to the core and heart of your brand and knowing the story of your business and how to communicate its values to customers.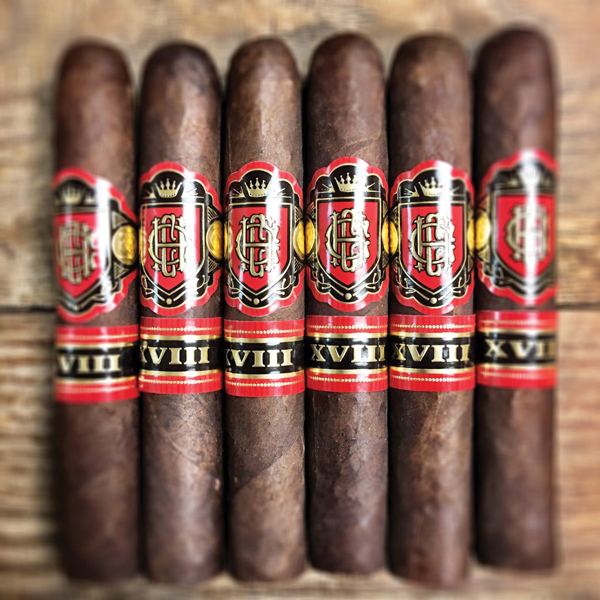 On the Culture of Creative…
Huber, who moved to Nashville, Tennessee, in late 1994 and has lived there ever since, says he has always been drawn to what he calls the "culture of the creative," which includes art, film, wine and watches. His first experience with the world of premium cigars came in 1995, when he walked into Nashville's Uptown's Smoke Shop to buy some cigars to take to California as a gift for his father. Huber went on to work at CAO Cigars, where he met his current business partner, Mike Conder, who is co-founder of Crowned Heads. Working at CAO offered him the chance to provide input on new product development, a role that helped prepare him for a future of developing his own brands.
"Toward the end of my time at CAO, I had my fingerprints most on a brand called La Traviata," he says. "Insofar as my hopes and expectations for Crowned Heads, I always told Mike that I was not interested in creating 'CAO 2.0.' I was always interested more in tobaccos and the blends than fancy packaging and marketing gimmicks. I wanted to put more emphasis and money toward the tobaccos and blends, as opposed to the packaging. I also wanted to do something completely different, and, most importantly, the vision for Crowned Heads was always about more than just cigars. The message 'carve your own path' was more important than the product—cigars were the vehicle for delivering the message."
Since the launch of Crowned Heads in 2011, Huber has learned the meaning behind the popular old saying, "Be careful what you ask for—you might get it."
To combat stress, Huber focuses on the creative process, which fuels his passion for his cigar business. Whether it's while he's working on a new blend, coming up with a brand or designing Crowned Heads apparel, the process of imagining and creating gives him motivation each day.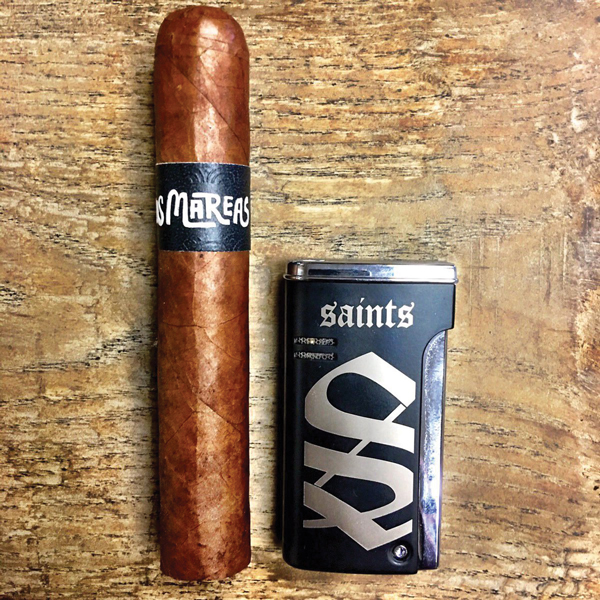 On Knowing Thyself…
Huber's handling of Crowned Heads begins with how he handles the most important brand to his business: his own. When talking about himself and his own personal brand, Huber confesses to being what he calls a 'shy extrovert,' meaning that in a creative setting he is very extroverted, but in a social setting he can become quiet and withdrawn.
"As a child, I was painfully shy," he reveals. "It took me a long time to 'come out as of my shell,' as they say. I guess I'm still working on that."
However, Huber hasn't allowed his shyness to hold him back when it comes to growing his business. His personal goal is to remain authentic, disregarding what other companies, brands and businesses are doing. While he hopes other people will relate to what he's doing and who he is, that is not his aim or end goal at all.
"I know the only person I have to answer to is God, so as long as I can look at myself in the mirror and be all right with what I see, that's all I need," he says. "A long time ago, I literally set my priorities in life in this order: God, wife, children and family, and work. Everything I do must line up and consider that priority system. That's my definition of 'authentic.'"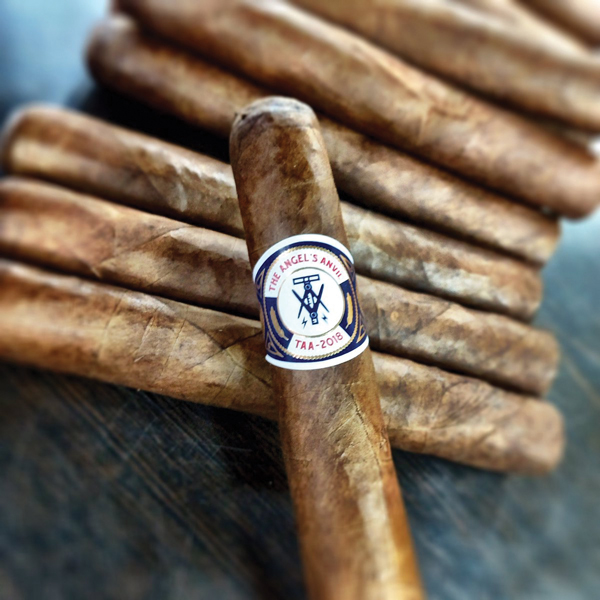 Huber also has a different take on building his brand: He doesn't want to be the face of it. One way he's carved his own path in the premium cigar industry is by avoiding the celebrity status that some brand owners embrace. If 10 years from now he can walk into a tobacconist and overhear someone expressing how much they enjoy Crowned Heads without recognizing his face, he feels he will have achieved what he set out to do.
"I've always found it odd and peculiar that the premium cigar industry 'celebritizes' brand owners, and I've always felt all the accolades should go toward the people in the factories who are actually making the cigars, day in and day out," he says.
Putting the focus on Crowned Heads' brands and cigars has been the key to growing his business, and it's how Huber advises others in the industry to grow theirs. When speaking about Crowned Heads' marketing strategy, he explains the importance of the equity being found in the cigars rather than in his or anyone else's personalities or likeness.
Huber has three pieces of advice for those striving to build an authentic business and products: Be true to yourself and your vision, get your priorities in line, and treat your customers as you would like to be treated. While many businesses and their leaders would equate success with sales figures and stats, for Huber it boils down to one word: happiness.
Authenticity and staying true to one's self can be a powerful tool, and it can be seen in the story of Huber and Crowned Heads. Like Huber, it's essential for professionals to embrace what makes them unique and to make sure their brands and products receive the attention they need to stand out on any store's shelf. Following trends and fitting in isn't necessary to be successful—you just need to know what's important to you and keep that at the forefront of everything you do.
This story first appeared in the September/October 2018 issue of Tobacco Business magazine. Members of the tobacco industry are eligible for a complimentary subscription to our magazine. Click here for details.
– Story by Antoine Reid, an editor and digital content director for Tobacco Business Magazine. You can follow him on Instagram @editor.reid.