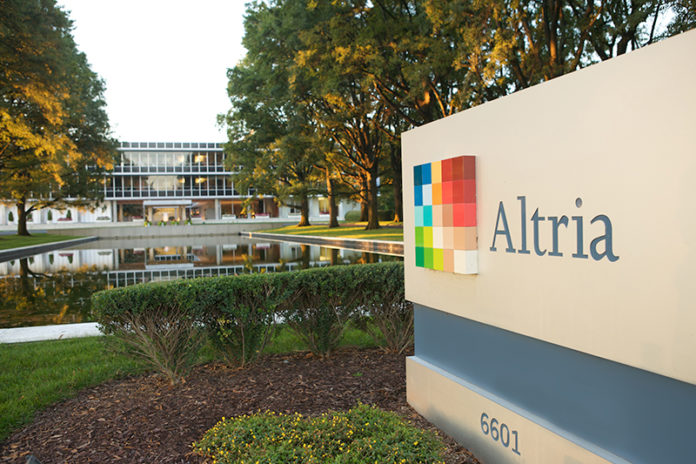 Altria Group, Inc. has released its 2021 second-quarter and first-half business results while also narrowing its 2021 full-year adjusted diluted earnings per share (EPS) guidance. For the second quarter, Altria reported net revenues of $6,936 million, a 8.9 percent change compared to last year. The company's revenues net of excise taxes were $5,614 million for the quarter, a 10.9 percent change from 2020. For the first half of the year, Altria's net revenues have changed 1.9 percent from the first half of 2020, with the company having made $12,972 million so far.
"Altria delivered outstanding results in the second quarter, thanks to the continued strength of our tobacco businesses and the hard work of our highly talented employees," said Billy Gifford, Altria's Chief Executive Officer. "Our teams have continued their commitment to Moving Beyond SmokingTM by deepening their understanding of adult tobacco consumer preferences, expanding the awareness and availability of our smoke-free product portfolio, and amplifying our voice on harm reduction within the scientific and public health communities."
"With our strong financial performance in the first half, we have raised the lower end of our full-year 2021 adjusted diluted EPS guidance range and now expect full-year adjusted diluted EPS to be in the range of $4.56 to $4.62, representing a growth rate of 4.5% to 6% from a $4.36 base in 2020. This updated guidance reflects continued confidence in our tobacco businesses, investments in smoke-free products and the expected impact of the recently announced agreement to sell our Ste. Michelle Wine Estates business."
Altria gave a glimpse of its different business units and how each has contributed to its current gains. For now, the distribution of IQOS are on hold in the U.S. due to an order from the International Trade Commission (ITC) that has put the device under review following patent infringement claims [read more here]. In the oral tobacco category, Helix was able to manufacture on! in an unconstrained capacity and was able to increase the distribution of on! To nearly 105,000 stores.