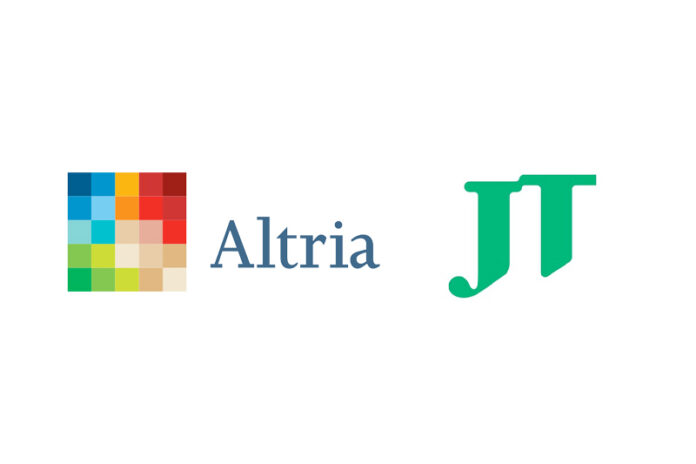 Days after announcing an eventual end to its partnership with Philip Morris International in relation to the heat-not-burn device IQOS, Altria has revealed it's next move in the heated tobacco category. Today it was announced by Altria Group that it has formed a strategic partnership with JT Group (JT) in a move to expand its presence in the heated tobacco category. This new joint venture with a subsidiary of JT will allow Altria to market and commercialize heated tobacco stick (HTS) products in the U.S. while also expanding its pipeline of wholly owned products.
PM USA, a subsidiary of Altria Group, and JT, a subsidiary of Japtan Tobacco International (JTI), have entered into a joint venture for the U.S. marketing and commercialization of HTS products. These include tobacco heating device that are supposed to heat the consumable without combusting it and a consumable that meets the definition of a cigarette under the U.S. Federal Cigarette Labeling and Advertising Act. JT currently sells Ploom HTS products in four countries. In 2021, JT launched Ploom X, a new HTS device, in Japan. JT has since doubled its share of the Japanese HTS segment.
As part of the joint venture, Horizon Innovations, LLC (Horizon) has been created which will be responsible for the U.S. commercialization of current and future HTS products owned by either company. PM USA has a 75 percent stake in Horizon with JTI taking 25 percent economic interest in the company. PM USA is making an initial $150 million capital contribution to Horizon as charges are made. Capital contributions made to Horizon after the initial $150 million will be split according to economic ownership.
In a press release, Altria CEO Billy Gifford commented:
"We are excited to begin a new partnership with JT Group, a leading international tobacco company. We believe this relationship can accelerate harm reduction for adult smokers across the globe.
"We believe Moving Beyond Smoking in the U.S. requires multiple FDA-authorized products within each smoke-free category to appeal to a diverse range of adult smokers. We believe that our joint venture and pipeline of heated tobacco products position us well to increase adoption of smoke-free products."
One of the goals of this partnership is to accelerate global harm reduction through collaborating on product development and the global commercialization of smoke-free products. Altria believes this collaboration could bring about significant value to both its business as well as that of JT.
Another part of the strategic partnership is the development of heated tobacco products. Altria believes that some adult smokers will prefer heated tobacco stick products that have a familiar feel and sensation of using a traditional tobacco product. It also believes more adult smokers will become interested in heated tobacco as traditional cigarettes continue to decline in popularity. Part of Altria's expanded U.S. heated tobacco portfolio includes a pipeline of differentiated product platforms, including Heated Tobacco Sticks (HTS) and Heated Tobacco Capsule (HTC) products.