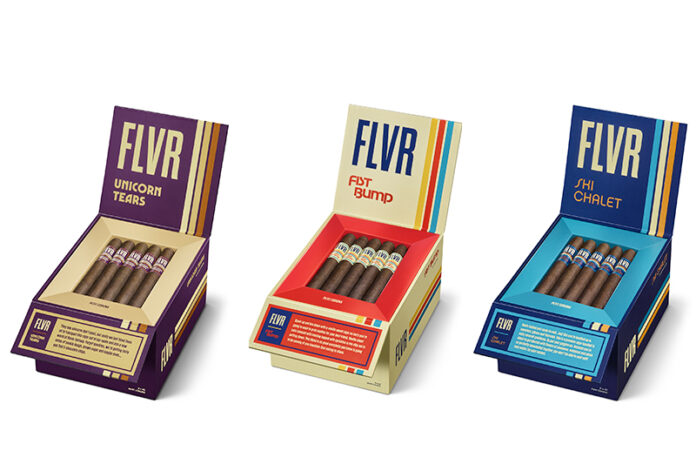 Forged Cigar Company, a subsidiary of Scandinavian Tobacco Group (STG), has announced the release of a new cigar brand: FLVR. This collection of premium, handmade smokes delivers interesting flavors at an affordable price point. These cigar products are available for purchase now from Phillips & King.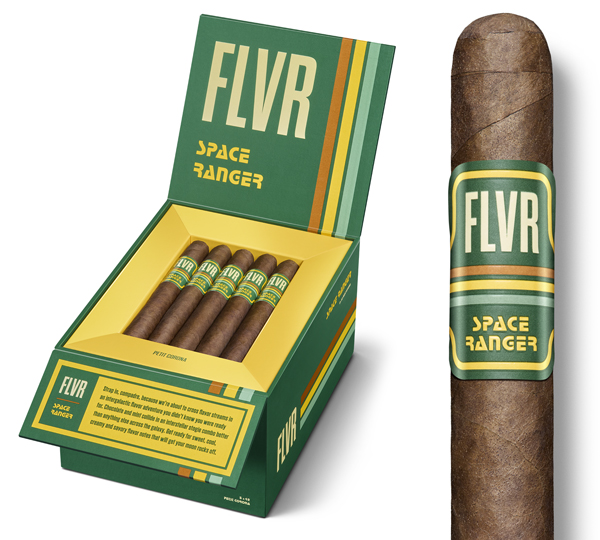 The names of the various FLVR cigars are unconventional while also tapping into different sensory experiences. For example, Space Ranger (product code: FLVRSR) combines chocolate and mint flavors with a hint of cherry as an ode to ice cream sandwich. First Bump (product code: FLVRFB) is reminiscent of frosted birthday cake while Ski Chalet (product code: FLVRSC) is described as a "caramel-flavored bomb with hints of cinnamon spice" blended to remind the smoker of fall. Yacht Rock (product code: FLVRYR) is a booze-inspired smoke with notes of rum, simple sugar and cola. Unicorn Tears (product code: FLVRUT) has notes of cookie dough and brown sugar.
"FLVR delivers an 'intergalactic,' out-of-this-world smoking experience. Built on a bedrock of premium, handrolled tobaccos, FLVR layers in jaw-dropping flavor combinations that will make even the most jaded smoker rethink the flavored cigar category. What's more is that FLVR hits the sweet spot of the smoker's budget, offering a premium, flavored smoking experience in a price segment that's been relatively untapped in the market until now," commented Ed Lahmann, senior brand manager for FLVR.
Each FLVR cigar is presented as a Corona (5 x 42) size and will come in 25-count boxes. Each cigar has a suggested retail price of $4.49.
To purchase FLVR, visit phillipsandking.com.