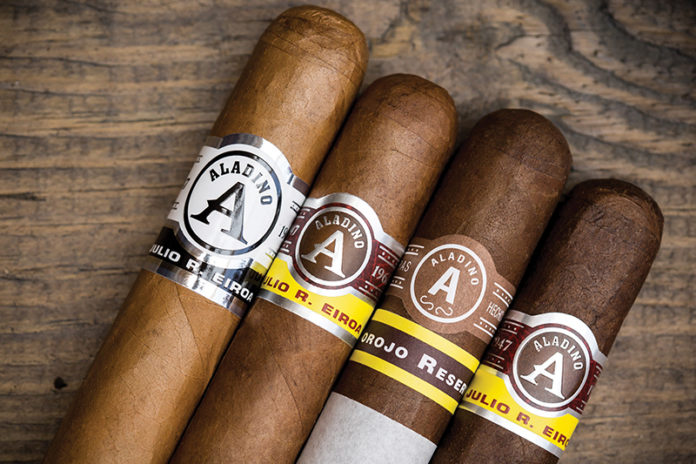 The list of living legends in the premium cigar industry seems to be getting shorter every year. Members of that generation of tough old men within the industry who began their careers on family farms or in factories in Cuba—and who were forced to start all over again in countries such as the Dominican Republic, Honduras or Nicaragua after the Fidel Castro-led Cuban government seized their companies and assets—have mostly passed away or are spending their remaining years enjoying a blissful retirement. It was this generation who ensured that premium cigars could still be enjoyed in the United States after President John F. Kennedy placed an embargo on Cuban goods in 1962. These were the men who took their knowledge and their passion further afield to start tobacco-growing operations for the manufacture of premium cigars and to establish cigar factories in other countries throughout the Caribbean—in many cases creating them completely from scratch—and they are the ones who built the vibrant cigar culture that exists today. In an industry that heralds heritage, tradition and lore, much honor is owed to this iconic, resilient and creative generation.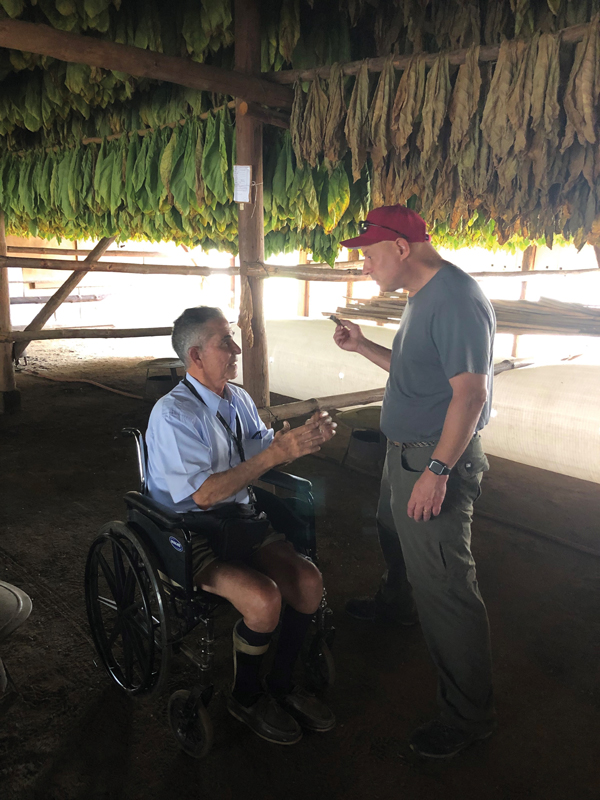 Born in San Juan y Martinez in Cuba's Pinar del Rio province on Jan. 11, 1938, Julio R. Eiroa is one member of the legendary generation who is still actively involved in the cigar industry and growing tobacco. After selling the brand that made his family famous, Camacho, to Oettinger Davidoff in 2008 for an undisclosed amount of money, Julio focused on growing tobacco at his Honduran farm, Rancho Jamastran, for eight years. When his noncompete agreement expired in 2016, the then-78-year-old established JRE Tobacco Co. with his eldest son, Justo, to make premium cigars once again. Four years later, JRE Tobacco Co. crafts three premium cigar lines—Aladino, Rancho Luna and Tatascan—which are steadily growing in popularity in both the U.S. and internationally, and Julio shows no signs of slowing down, despite the fact that he is now 82 years old.
"My dad is one of the real patriarchs of the industry, though he doesn't have quite the same recognition as others might have," Justo says. "Part of the reason for that is that Dad rarely leaves Honduras and loves the farm and growing tobacco. Another reason is that we have always created brands that never had our last name as the brand name. If we had done that from the beginning, we might now have the same name recognition as some of the most renowned families in the cigar industry today."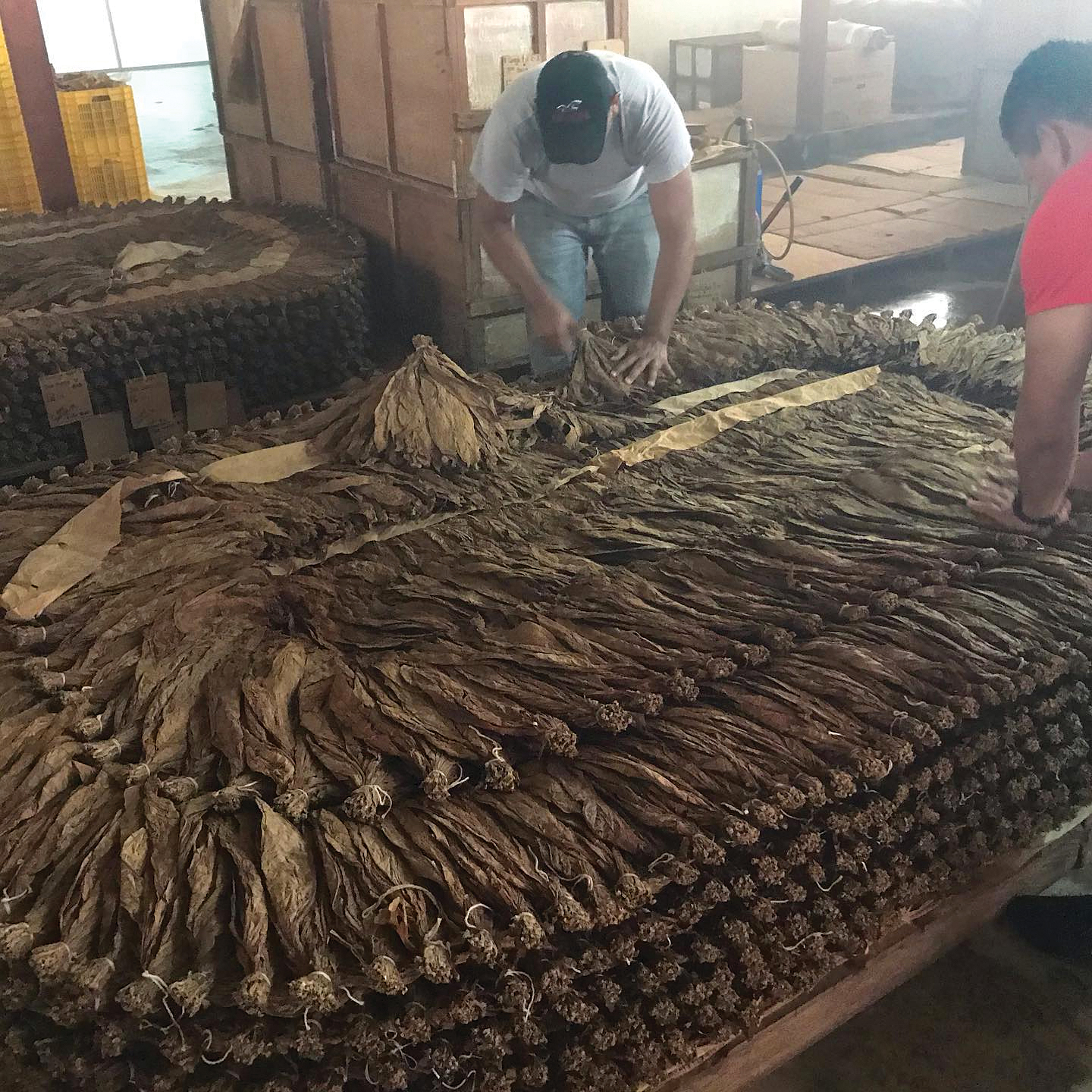 When it comes to JRE Tobacco Co., Justo hopes that more people will recognize his father's contributions to the premium cigar industry while they enjoy an Aladino, Rancho Luna or Tatascan cigar. JRE Tobacco Co. is a vertically integrated cigar and tobacco company that owns its own factory and farm in Honduras' Jamastran Valley and has its own sales and distribution team based in Miami, Florida. The company employs approximately 25 pairs of rolling and bunching teams who work in Julio's Fabrica de Puros Aladino factory at Las Lomas, Jamastran, and it owns the oldest tobacco farm in Honduras, which is also one of the country's largest farms. It consists of 700 acres, with over 400 acres under drip irrigation systems, and has more than 50 curing barns and 26 greenhouses, where Julio grows tobaccos such as Habano, Cameroon and Connecticut, as well as the tobacco that is most often associated with Julio: authentic Corojo.
"The Eiroa name is linked with authentic Corojo," Justo says. "If you look back at the legendary brands from Cuba in the late 1940s to the early 1960s, they all used authentic Corojo tobacco, and it was my father who really pioneered its use in cigars made outside of Cuba in the 1990s."
Extending the Legacy
In 2015, Julio called his eldest son, Justo, to discuss starting a new cigarmaking enterprise. An agricultural engineer who earned his degree from El Zamorano agriculture school in Honduras, Justo had been helping Julio with the farm for years while also owning his own water bottling company in Honduras. In 2007, Justo sold the water bottling company and moved to the U.S. to pursue an MBA before working at Florida International University and doing contract work for U.S. Southcom (United States Southern Command). Eventually, Justo worked for Campbell Soup Co. for four years before receiving the call from Julio asking him to help him start JRE Tobacco Co.
JRE Tobacco Co. debuted at the 2015 International Premium Cigar and Pipe Retailers Association trade show with the same three brands it produces today: Aladino, Rancho Luna and Tatascan. The company relied on Julio's younger son, Christian, and his company, C.L.E. Cigar Co. to distribute its cigars while it established its own sales and marketing infrastructure. Since 2016, JRE Tobacco Co. has handled the entire operation from growing the tobacco, to making the cigars, to sales and marketing in the U.S. and beyond, enabling it to oversee the entire operation "from crop to shop," Justo says.
JRE Tobacco Co.'s flagship brand is Aladino. These cigars' name is inspired by Aladdin, the genie from Arabian Nights. A Honduran puro that's made completely from tobaccos grown on the JRE Tobacco Co. farms in the Jamastran Valley, Aladino is a "classic, old-fashioned" cigar, according to Julio. As such, Aladino features a secondary band that reads "1947-1961" to evoke memories of the golden era of Cuban cigarmaking that inspires Aladino's flavor profile. Aladino is available in 12 sizes: Petit Corona (4 x 40), Rothschild (4 1/2 x 48), Corona (5 x 44), Robusto (5 x 50), Santi (5 1/2 x 32), Palmas (6 x 43), Cazador (6 x 46), Toro (6 x 50), Gordo (6 1/2 x 60), Elegante (7 x 38), Churchill (7 x 48), Patton (9 x 48) and Queens Perfecto (5 1/4 x 46). It is also available with several different wrappers: Corojo, a Mexican San Andres maduro and Connecticut. JRE Tobacco Co. is also working to release an Aladino line using a Cameroon wrapper it also grows on its farm.
Rancho Luna is a cigar that takes its name from Justo's memories of growing up on the Eiroa family farm and enjoying clear, starlit nights and beautiful views of the moon that were uninhibited by light pollution. A well-balanced cigar, Rancho Luna is also a Honduran puro that is available with either a Habano or a maduro wrapper. The cigar debuted in three sizes: Robusto (5 x 50), Toro (6 x 50) and Gordo (6 1/2 x 60). At the 2020 Tobacco Plus Expo held in January in Las Vegas, JRE Tobacco Co. unveiled two new sizes for Rancho Luna, both of which the company calls Grandes: a 7 x 64 and a 7 x 70, with completely different blends for the new large-gauge vitolas.
"There is a big market that requires these sizes, and I think we can provide a fantastic tasting cigar with Corojo leaf and either a Habano or maduro wrapper," Justo explains. "The tobaccos used in these cigars are 100 percent from the JRE tobacco farm."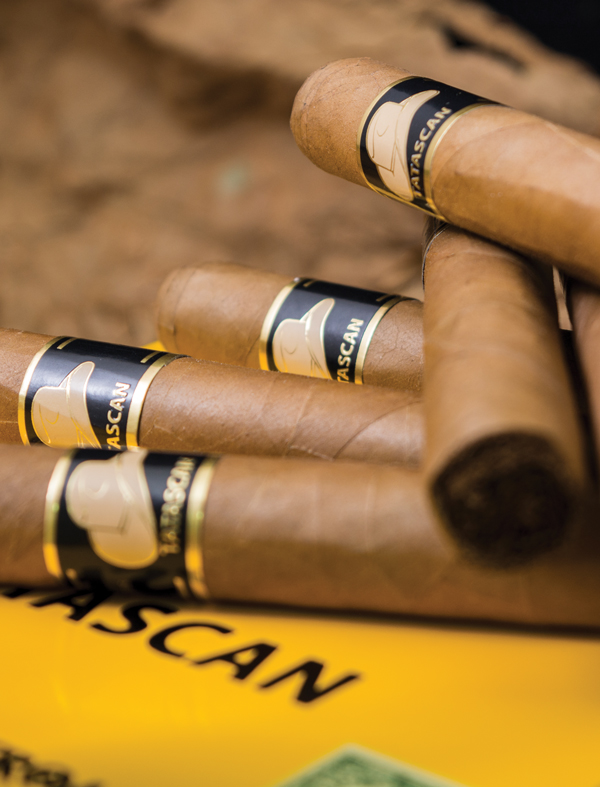 The mild- to medium-bodied Tatascan is JRE Tobacco Co.'s value-priced line. There are five sizes of the cigar­—Corona (5 x 44), Robusto (5 x 50), Toro (6 x 50), Grand Churchill (7 x 52) and Gordo (6 1/2 x 60). Tatascan is available in either a Connecticut or Habano wrapper. The name is the Spanish word for "big boss" or "big chief," referring to Julio's extensive career in the industry, and it reflects his hopes that it will be a cigar that any smoker—novices and experienced smokers alike—can enjoy all day.
While the brands are relatively new on the market, Justo explains that they contain tobacco that his family has been using for years. This not only brings familiarity to the production process but also ought to make the cigars adhere to U.S. Food and Drug Administration (FDA) guidelines for predicate blends.
"Aladino, Rancho Luna and Tatascan use all the tobacco that we have grown for decades," Justo explains. "The farm is the same, and the seed is the same. The difference is in the presentation. Blends might change by wrapper, size or box count. We are now adjusting everything to what we did before to maintain the predicate designation. We have catalogs dating back to the 1990s that show all of our products. From seed to shop, we have a data trail that shows that we have been doing this since long before the predicate date. We feel very fortunate in this transition with the FDA that all of our tobacco that is on the market is the same tobacco product that we did with other brands."
Another factor working in JRE Tobacco Co.'s favor is the reputation that Julio has earned throughout the years as being one of the best tobacco growers in the business, who meticulously works hard every day to ensure that his tobaccos are of only the highest quality. Julio once famously burned several million dollars of tobacco grown at his farm because it didn't meet his quality standards, and he still rises early each day to spend his mornings on the tobacco farm and at the processing facility. He then spends his afternoons at Fabrica de Puros Aladino at Las Lomas, Jamastran, overseeing production.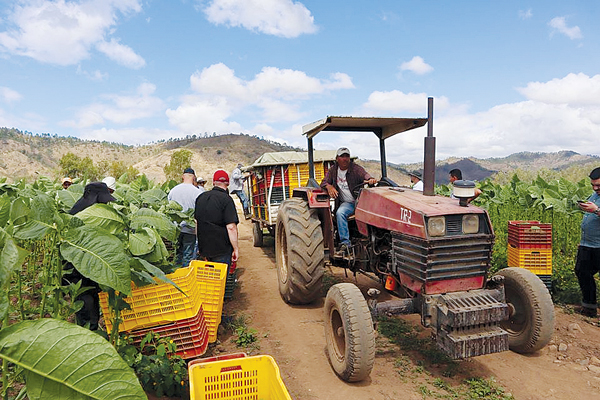 "Dad never compromises or circumvents the quality of his tobacco or his cigars," Justo says. "We are fully committed to providing the very best in consumer satisfaction, and we guarantee that all our brands provide them the same authentic Corojo taste as the Cuban cigars from the 1950s and 1960s provided."
Who would expect anything less from one of the last members of that legendary generation of cigarmakers who overcame adversity to achieve more than anyone could have thought possible?
This story first appeared in the May/June 2020 issue of Tobacco Business magazine. Members of the tobacco industry are eligible for a complimentary subscription to our magazine. Click here for details.
– Story by Stephen A. Ross, editor-in-chief of Tobacco Business Magazine.